Internet Backs Employees Refusing to Re-Apply for Jobs After Company Buyout
Thousands of internet commenters showed support for one employee who explained why they, and the rest of their coworkers, refuse to re-apply for their own jobs following the sale of their employer.
In a viral Reddit post published in r/antiwork, Redditor u/alldogzzarebeautiful (otherwise referred to as the original poster, or OP) said that they worked for a "very profitable" family-owned manufacturing business, but were recently laid off after the company was purchased by a private equity fund.
Titled, "My employer was sold. We were all laid off and told we could re-apply for our jobs. Nobody applied," the viral post has received more than 44,000 votes and 2,300 comments in the last 7 hours.
"We were called into a meeting on Monday and told effective today, we were all being laid off as our company was sold," the original poster began. "The owners apparently structured the sale as an 'asset sale' so all the employees were considered a liability."
"We were invited to 're-apply' for our old jobs with the new owners, but some pay and benefits were cut due to restructuring," they continued. "Job descriptions were expanded to add more work."
Noting that their entire staff was blindsided by the sale and resulting lay-offs, the original poster said that not one former employee re-applied for their position, despite concerted efforts by their former employer's new owners.
"The new owners hired a manager who set up a table in our lobby to receive applications and stocked it with coffee and donuts, which have sat untouched along with the application[s]," they wrote.
"Our average employee has been here 18 years and many over 25 years, so many are simply opting to retire," they continued. "The challenge for the new owner is that we make a niche product using machines that were built and maintained by our shop and that specialized knowledge just walked out the door."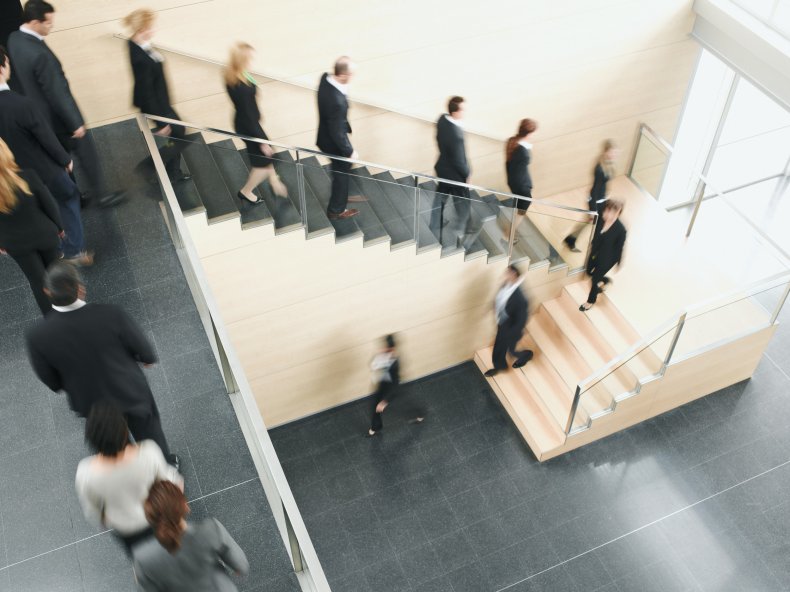 Mass requests for employees to re-apply for their jobs following a merger or acquisition are common, according to The Balance Careers, an online resource for workers seeking career advice.
However, employees who are asked, or forced to vacate their positions have no obligation to return to the employer that let them go.
For employers on the edge of downsizing, or recently-sold employers, requests for employees to re-apply for previously-held positions can be a gamble.
The Society for Human Resource Management (SHRM) reports that, in some cases, these types of requests create insecurity for both employers, and employees.
"Employees faced with the prospect of competing for their job will likely feel insecure, and this fear can spread to other parts of the organization," the SHRM website reads. "Employee fear can also lead to additional uncontrolled turnover."
In the case of the employer described in the viral Reddit post, commenters were quick to call out a lack of support for employees, and compared the original poster's circumstances with examples from their own lives.
"A grocery store near me was bought out and they made all the employees reapply for their jobs," Redditor u/votedog wrote in the post's top comment, which has received more than 11,000 votes.
"Not only did most of the employees not reapply, but locals stopped shopping there to protest how they treated employees," they continued. "It's bullsh*t to make people who have been working somewhere reapply for their jobs."
Redditor u/nickis84, offered a pointed response to the viral post.
"So much for the former employees being liabilities," they wrote. "The new owners are finding out that the former employees were the true assets of the company and that they should have [been] highly valued."
"But they didn't and discarded them," they added.
Both u/DriedUpSquid and u/BigSpoon89, whose respective comments have received thousands of votes apiece, offered advice to the original poster, but took slightly different approaches.
"Come back as 'consultants' when they get desperate and start calling the old employees. Charge them through the teeth," u/DriedUpSquid commented, receiving more than 5,000 votes.
"You should grab some coffee and donuts anyway," u/BigSpoon89 added, receiving nearly the same.
Newsweek reached out to u/alldogzzarebeautiful for comment.