Internet Blasts Man Who Said 'Every Tattoo on a Woman is a Bad Tattoo'
The internet has slammed a man who told a woman on Hinge that "[e]very tattoo on a woman is a bad tattoo."
Posting to TikTok under the username @morgangster27, the woman shared screenshots of all the messages she received from the man, talking about the "sexual market value" of men and women. The post has amassed more than 1.7 million views and thousands of insulting comments from viewers.
It's clear from her screenshots that @morgangster27 and the man, Ben, were in the middle of a conversation when he offered his opinions on tattoos.
"[W]hat do you consider a bad tattoo?" @morgangster27 asked Ben, to which he responded: "Every tattoo on a woman is a bad tattoo."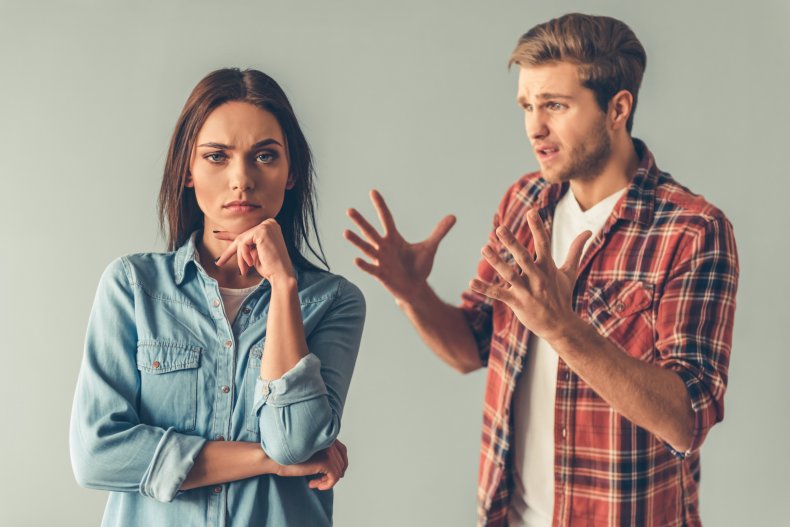 When asked if he thought it was okay for men to have tattoos, Ben admitted that he "couldn't care less."
"To be blunt, the sexual market value of a woman is dependent on her innocence and modesty," Ben wrote. "Tattoos signal a strong lack of both."
He added: "The sexual market value of a man is dependent on his ability to protect and provide. Tattoos are irrelevant."
As it turns out, tattoos have become more popular among Americans in recent years. A 2019 Ipsos poll revealed that 30 percent of Americans have at least one tattoo, "an increase from 21 percent in 2012."
When it comes to whether or not people find tattoos attractive, a 2017 survey from dating app Type saw that only 39 percent of men "were attracted to women with tattoos," said The Independent. Conversely, 64 percent of women reported said they were looking for men with tattoos.
"We've been surprised just how strong the trends are when it comes to tattoos. So many of our users are looking for someone with a bit of body art — it's clearly a turn-on for both men and women," Benno Spencer, Type's CEO, told the paper.
Regardless, those commenting on @morgangster27's video slammed Ben for his comments about women's "sexual market value."
"The way they rationalize their misogyny and present it as intellectual bravery," wrote bea.
"Not this dude seeing women as a business deal!!!" exclaimed Rackel.
"Watch him then go on Reddit and complain that he doesn't understand why he can't find a [girlfriend]," commented Reeves Connelly.
Allie Harford added: "He really thinks he's doing something with the term sexual value market doesn't he?"
Newsweek has reached out to @morgangster27 for comment.
Of course, @morgangster27 isn't the first to go viral for sharing a dating horror story. Earlier this month, a woman gained online attention after sharing that a Tinder match told her she was "not hot enough" to take out on a date. In March, the internet offered words of encouragement to a man whose Tinder date stood him up because he was "too fat."
And in February, a woman went viral after sharing a screenshot of a message she received from a Bumble match, calling her an "easy lay."