A TikTok video has gone viral showing a dog jumping along as a child sled in the snow. The moment is warming the hearts of viewers who have seen the video over 870,000 times in just two days.
The dog is a Golden Retriever named Moose Maccabee. He has a whole social media presence, and he has a TikTok and Instagram account. He lives in Madison, Wisconsin, with his owners and family, and he was born on December 21, 2020.
The viral TikTok video was shared by user @moosemaccabee accompanied by music. It's captioned, "The happy hops. #corememories #bestfriendgoals."
In the short 17-second clip, Moose started jumping as a boy in a sled in the snow started sledding down a small hill. The words, "When they make a core memory together," can be seen on the screen. The dog followed along by the boy's side while jumping the whole way as the boy kept on sledding. At one point, the boy reached out toward the dog, who continued to jump after the boy, who eventually came to a stop, and the dog did as well.
According to Statista, the number of dogs owned in the world as of 2018 equated to 471 million. The number of cats owned was a little less at 373 million.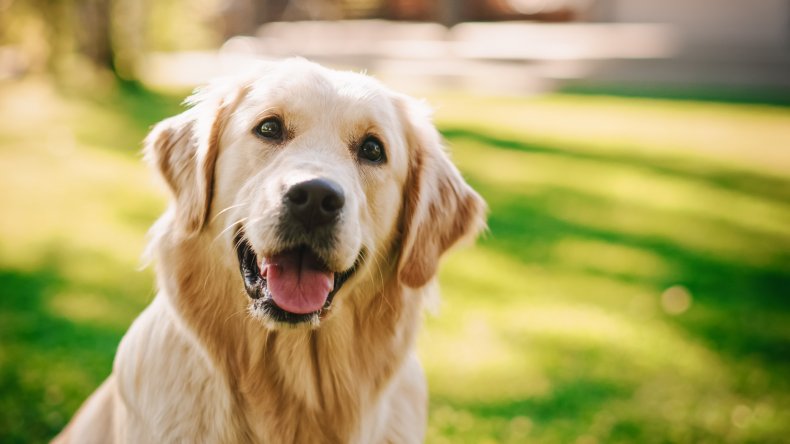 The viral video has been liked 242,000 times so far with over 1,300 comments. People can't seem to get enough of Moose and the boy.
One viewer imagined the dog is thinking, "You're doing it! I am so proud of you!"
Other people had comments like, "I am sobbing," as well as, "His little hoppy hops."
Viewers appear to appreciate the viral TikTok video. "Crying at 10 a.m. on TikTok," someone said.
One TikToker mentioned the boy reaching out to touch the dog during the popular moment. "The hand reach made me smile so big," they wrote.
While a few people admitted to crying while watching the video clip. "This made me cry," a TikToker wrote. "This video is so pure."
One person calls it "the sweetest thing" they've "seen all day."
Another user simply said the moment "is magic," while someone else wished their dog would do the same thing, "but he would just run away."
Still, other viewers have experienced similar moments in their lives as well. One person admitted they have had this moment with their very own dog, "and it's actually a moment I often think of."
Newsweek reached out to TikToker @moosemaccabee for comment.