Internet Defends Gina Carano Firing From 'Star Wars' Amid 'Racist' Attacks
Social media is standing behind Disney's move to fire actress Gina Carano from a popular Star Wars series after the company recently put out a statement defending another actress, Moses Ingram.
Some, including conservative commentator and author Ben Shapiro, stated that "people are wondering why the cowards in the Star Wars universe were silent while Disney fired Gina Carano."
However, those defending the firing of Carano said the two situations are completely different.
One user posted, "Oh, I don't know, could it be because Gina Carano was held accountable for things she said while Moses Ingram is being attacked for existing in the Star Wars Universe while black?"
Ingram, who plays Reva Sevander in the new Disney+ series Obi-Wan Kenobi, after the debut of the program, said she received a number of racist direct messages, which she posted on Instagram.
On Tuesday, social media accounts for Star Wars on Twitter and Instagram posted messages defending Ingram, including "there are more than 20 million sentient species in the Star Wars galaxy, don't choose to be a racist." Ewan McGregor, star and executive producer of the new series, posted a video in which he stated he heard about some of the "most horrendous, racist" direct messages she received and it "just broke my heart."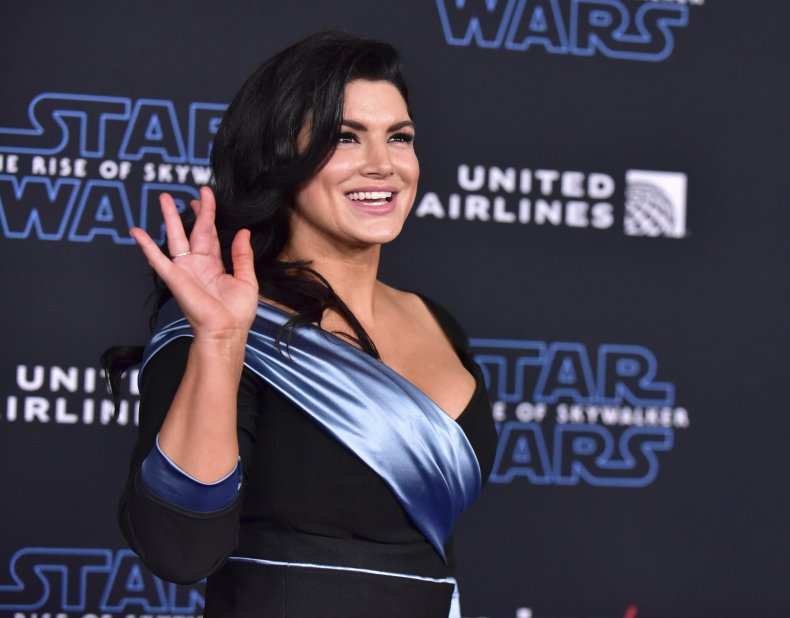 Early last year, Disney announced in a statement that Carano had been fired as Cara Dune from the Disney+ show The Mandalorian. Her removal from the program came after a series of social media posts, including one in which she compared being a Republican in society to that of being a Jew during the Holocaust.
Her post on Instagram read: "Jews were beaten in the streets, not by Nazi soldiers but by their neighbors…even by children…Because history is edited, most people today don't realize that to get to the point where Nazi soldiers could easily round up thousands of Jews, the government first made their own neighbors hate them simply for being Jews. How is that any different from hating someone for their political views?"
Another person also stated they didn't see how the situations are alike.
"People stop comparing Gina Carano to everything. It wasn't "just because she's right" or "just because she didn't put pronouns in her bio" It's because she compared the treatment of conservatives to JEWS BEING KILLED IN THE HOLOCAUST Stop being ridiculous"
Another user on Twitter posted that "it's funny how people are using Disney's lack of defending Gina Carano's anti-semitism (and other assorted outlooks) as a reason to not defend Moses Ingram against racism. All Moses Ingram did was show up for work while Black. If your fight against racism comes with conditions..."
A fourth person on Twitter wrote, "Saw Gina Carano was trending and just knew it had to do with Disney defending Moses Ingram. Because apparently being antisemitic and transphobic is the same thing as 'checks notes' being Black."
Newsweek reached out to a representative for Carano for comment.