Internet Divided Over Woman's Plan To Catch Dates Lying About Height
A woman's plan to catch dates lying about their height has proven controversial, with some praising her for catching out fibbers, while others accuse her of being biased against short men.
In a TikTok that's been viewed more than 1.1 million times, @samanthalea96's video—her only public clip thus far—is titled "You must be at least this tall to ride." The on-screen caption reads "Fact checking guys we invite over from hinge that say they're six foot." In the clip, a woman measures six feet with a tape measure and makes a small mark at that point on her door frame.
Many men lie about their heights on dating apps. On the app Coffee Meets Bagel, an analysis found that men on the app, on average, added an extra half-inch to their height; the U.S. average height for men is 5'9.5", where on Coffee Meets Bagel, it's 5'10". On OKCupid, men added another two inches on average. But it's not just men—the Coffee Meets Bagel analysis found women also, on average, add a half-inch.
The urge to lie does make sense, as a 2014 study found that women generally prefer taller men. But, with apps that make it an option, some men would rather not list a height than lie. A 5'6" man identified as Mike told Mic.com that he had more success when he didn't mention his height in his profile, and that if he hits it off with a woman, he'll mention his height before they meet.
"Most of the time, they appreciate that I told them and we go from there," Mike told Mic. "Only once did this fail and the girl said she 'can't date anyone under six feet.'"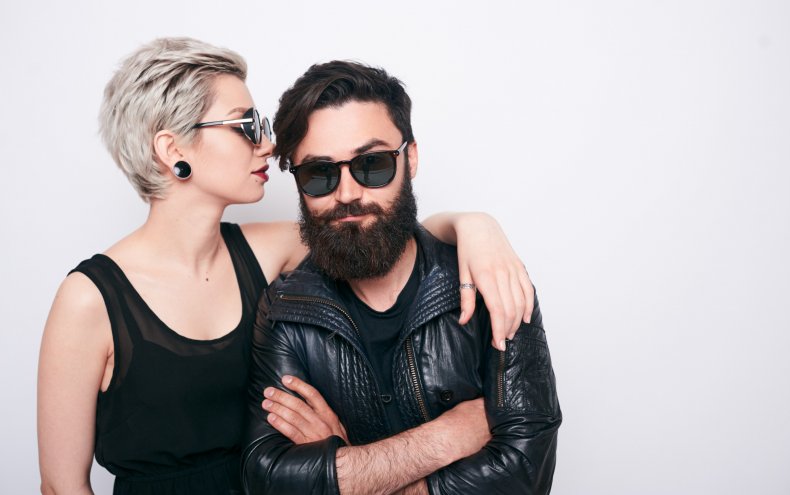 Commenters on @samanthalea96's video were mixed. A number of people liked catching out liars, while others thought it was an unfair bias.
"It's not that it isn't okay to be short but like don't lie about it," @qtnatalieee wrote.
"B****es message you when you 6'. No shorty messaging some 5'9 dude," @michaelzamibitovic replied.
"'B****es' bruh this is your problem, calling women this term," @beepboopblurpp countered.
"do they not realize all this is showing is if you lie... if a woman lies about anything yall allowed to cut ties too. Why they taking this so personal," @mostlikelyjustcats wrote.
"This does not vibe with short king spring," @linboi126 wrote, later adding, "We Stan an honest king."
But one user shared a surprising twist.
"I had a guy tell me he was a short king and when I met him, he was like 6ft4. Can't trust no one," @shoolaces wrote.