A video of a mother putting makeup on her 6-year-old son has tugged at heartstrings on the internet, eliciting personal stories and conversations about makeup and parenting.
The clip shared by Canadian influencer Caitlin Fladager has gone viral on TikTok with more than 480,000 views.
When her son Jack first requested makeup, Fladager "reacted just as if my daughter would [have] asked," she told Newsweek. "I told them it is a fun way to express yourself."
In her video, Fladager filmed the moment she did Jack's makeup for the first time.
"My tummy's feeling," Jack said as she started to paint his face.
"Your tummy's feeling?" Fladager repeated. "Nervous? Why?"
"I'm scared," her son replied. "No one ever told me that."
"Told you what?" Fladager asked. "That you can wear makeup? Did you want to wear makeup before?"
Jack nodded before picking out the products for his face. "I think I love makeup now," he murmured softly.
The video ended with Jack's face up close to the camera, glowing with blush and glittery eyeshadow, but most of all a beaming smile.
That was the moment he "fully accepted himself," Fladager said in text overlay.
Although many parents are hesitant to let young children wear makeup—particularly if the child was born male—there is no right or wrong age to start donning beauty products, according to pediatrician Eva Kubiczek-Love.
In an article on Cleveland Clinic, Dr. Kubiczek-Love advised that parents ask children why they are interested in makeup and encourage them to have fun, as Fladager did. The pediatrician also said it was important to buy safe products, ease into wearing makeup by starting with less, watch out for skin irritation and maintain a healthy skin regimen.
TikTok viewers were in full support of Fladager's parenting approach.
"He is seriously the cutest ever," said the top comment. "You are such an awesome mom supporting whatever decision he makes!!"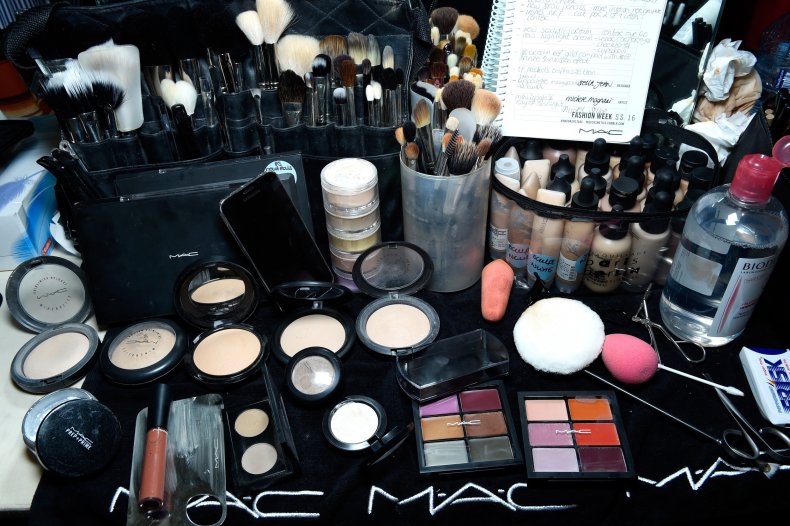 Another person was moved to hear Jack say that "no one ever told him" he could wear makeup. "The thought of him waiting before this moment," the appreciative user said. "You're so great with him."
Other commenters brought up their own experiences with makeup and childhood, in some cases much more painful ones.
"My dad called my brother the f slur when I helped him with his makeup," one viewer wrote. "My brother loves makeup and that comment made him really self-conscious about expressing himself."
Fladager told Newsweek that she did not believe in following old rulebooks to be a good parent. "Letting your child express themselves [no] matter [what] society says is a good thing," she said.
Updated 04/04/2022, 4:12 p.m. ET: This story has been updated with a verified video of the incident.