Internet Reassures Worker Over 'Inappropriate' Drunken Texts To Colleague
The internet has reassured an employee after she sent "inappropriate" drunken texts to a younger colleague.
In a post shared to a U.K.-based discussion website, user effinghellg explained they had sent a younger colleague they were attracted to several messages after drinking alcohol.
The user said in a June 30 post: "I had a lot of drinks last night and ended up messaging him. I am actually mortified, I can't go into the messages but I remember sending him some really inappropriate ones over several different social media.
"WhatsApp was more professional messages, but on Facebook, I sent him a more inappropriate one in which he responded, 'I don't know what you mean.'"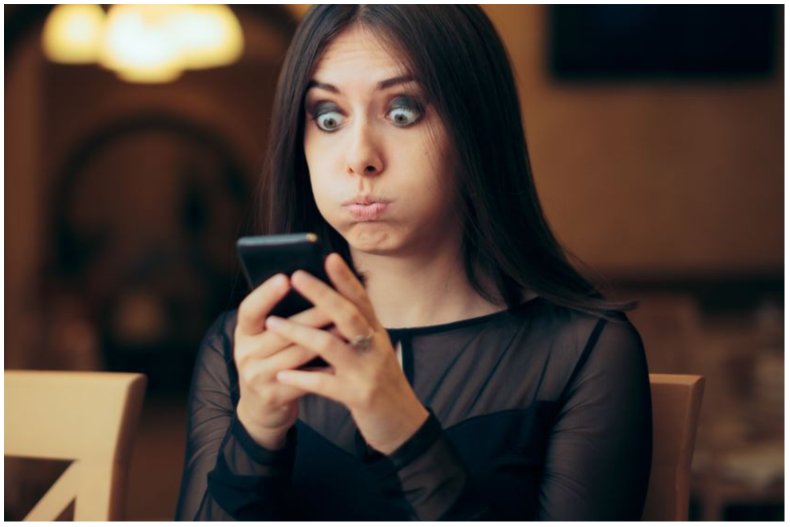 In the post, the user confessed not having gone through the messages as they were "absolutely mortified."
The post continued: "I don't know how to style this out or how I'll even show my face again. The poor guy. I feel horrendous. I honestly don't know what to do other than quit. Should I quit?"
After being asked what was sent, the Mumsnet user revealed she had responded "good news xx" when the colleague said they would be working together, and that another message had been sent that made little sense.
Since the post, which can be seen here, was uploaded, it attracted some 143 comments, many from people who told the Mumsnet user to "relax" about the situation.
One Mumsnet user said: "You are worrying over nowt (nothing). I thought you'd sent something mentioning unmentionables. If it is the kisses? Don't sweat it.
"I've had a colleague say 'night then, love you' on the end of a work call. Means nowt. You laugh and move on."
Another posted: "Oh OP (original poster) that's nothing. I wouldn't be embarrassed about them at all. Ignore my previous post. I presumed you'd sent really sexual messages and even photos of yourself to him. You are fine and will be absolutely fine. No need to apologize at all. Relax."
A third commenter commented: "They're a bit embarrassing but I've seen much much worse. Just act like nothing happened and be more professional from now on."
According to a Society for Human Resource Management 2022 study, some 50 percent of the 550-large sample admitted to having had a crush on a work colleague.
It also found that 28 percent of U.S. workers have or had someone they consider their "work spouse" and that 26 percent of them have felt romantic feelings toward this individual.