Internet Roasts Bar for 'Offensive' Job Post Calling for 'Double D Breasts'
A photo showing an alleged job advertisement sparked anger after it was shared on the popular Reddit forum "Antiwork."
"Bar in New Zealand advertises for a job—'Must have Double-D breast,'" read the title of u/Ilitorate_Author's post, which was posted on August 9 and has received 10,000 interactions. The image first appeared on Twitter on August 1 before it was re-posted on Reddit.
Several news outlets said the advertisement was posted for Stumpers Bar & Cafe, an establishment located in New Zealand.
"The intention of the advertiser is not the issue," David Milne, regional manager, Labour Inspectorate for New Zealand's Ministry of Business, Innovation and Employment said in a statement provided to Newsweek. "What is important is the impression the advertisement gives to a reasonable person."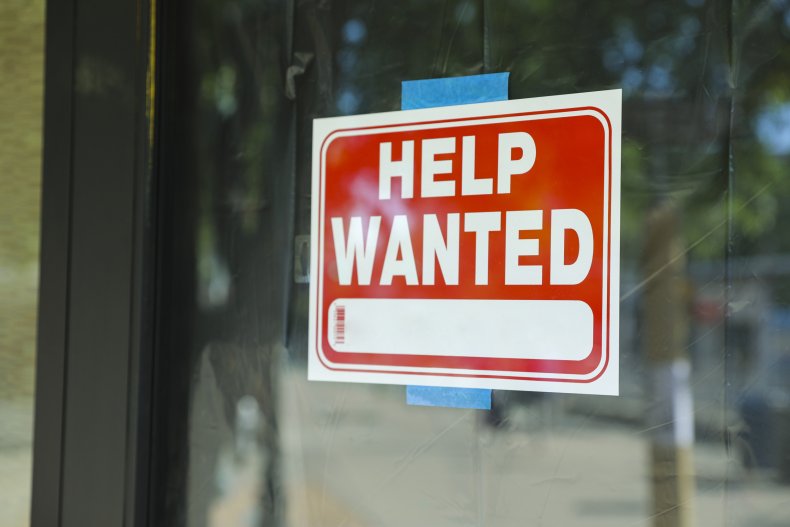 According to Employment New Zealand, a job advertisement should be clear and focused on the job.
"You must make sure that your advertisement doesn't reflect unlawful discrimination," the agency said.
When it comes to advertising an establishment's workplace culture, Employment New Zealand said it is an opportunity for managers to consider how employees work, how formal the workplace is and whether they value employees who show initiative compared to employees who "work by the book."
Additionally, the agency said the workplace culture should not create an unsafe environment or lead to harassment or bullying.
'Wanted'
"Wanted: Part-Time Bar Staff Apply With-In—Must have Double D Breasts, A Great Smile & A Good Attitude, But Men Can Also Apply," read the advertisement displayed in the window.
Stuff, a New Zealand-based news outlet, reported that a staff member did not comment on the job posting.
Twitter user @kevorkian82 first posted the image and wrote to Newsweek that it was sent to him by a friend vacationing in the area.
"When I first saw it I was pretty shocked that someone would be brave enough to write something like that and publicly announce it in this day and age," he said. "I wouldn't want to have to explain to my two young girls what it meant."
Many Reddit users took to the comments section to voice their disapproval.
"Lemme guess. Owner is a genX dude who thought this would be 'funny' and is now giving Pikachu face to anyone who disagrees," a Reddit user wrote, referencing a popular meme of the Pokémon as it wore a look of shock.
One Reddit user said the advertisement is not legal but may have been posted as a joke.
"At least they'll say it's just a joke to anyone looking to call them out on it," a Redditor wrote in response.
"What humour [sic]? It's just plain offensive," another Reddit user commented.
"This is a joke that wouldn't have [flown] 30 years ago," a comment read.
"So they're requiring a specific body type for women, but not for men? I smell a discrimination lawsuit," another Redditor wrote.
"All I'm seeing is, 'job vacancy, applicants must fit my sexual preferences and be okay with sexual harassment,'" commented a Redditor. "You can tell me it's a joke till you're blue in the face but you'll still be a d**khead with a s**t sense of humour."
Newsweek reached out to Stumpers Bar & Cafe for comment.
Other posts on the popular forum "Antiwork" have previously gone viral.
A company faced backlash after a Reddit user posted screenshots of a conversation regarding an unpaid internship that required at least two years of experience and a bachelor's degree.
A woman said she was rejected from a job after she refused to spell her name backward on an application because of what it spells out.
One manager was criticized for admonishing an employee for not coming in to work on their day off to help their coworkers.
Update: 08/11/22 6:19 p.m.: This article was updated with comment from David Milne and @kevorkian82.