'A Baby?': Internet Shocked by 'Random' Items Found on Nightclub Floor
Commenters are in hysterics over the odd assortment of discarded items found on the floor of an Australian nightclub.
Posting to TikTok on Sunday, The Court, a gay bar located in Perth, revealed that its staff found a number of "random" items on the dancefloor after closing, some of which were downright hilarious. The post has amassed over 3.5 million views and thousands of comments from viewers who were both shocked and amused by the nightclub's finds.
It's not uncommon for people to lose their possessions. According to a "Lost & Found" survey conducted by Pixie, a technology company, Americans spend roughly 2.5 days a year looking for lost items and spend over 2.7 billion dollars in replacement costs. TV remotes, phones, keys, glasses, shoes, wallets and purses are the most commonly lost items, the survey found, and are often "misplaced" at least once a week.
Uber also released a report in June, revealing its passengers often forget to grab phones, keys, jewelry and IDs, among other things, when exiting vehicles.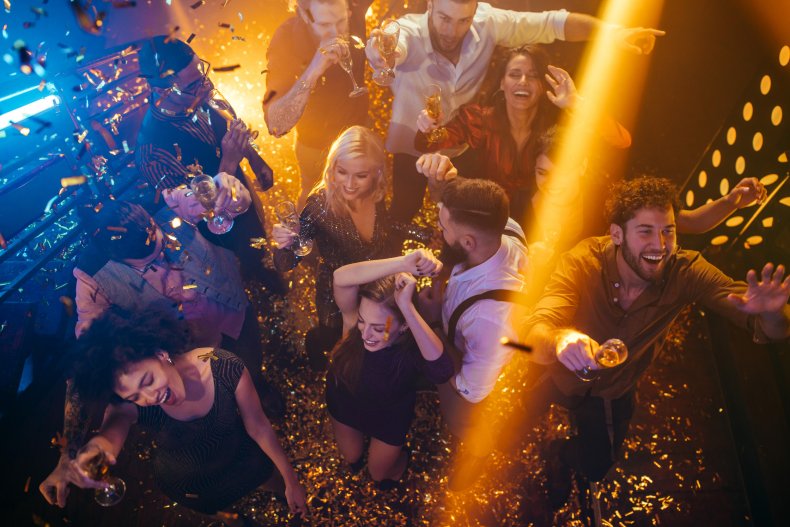 While it's common for people to lose their possessions, commenters were stunned to see some of the not-so-common items club-goers at The Court managed to misplace.
"Things we found in the club after close," read the video's text overlay as the cleaning staff got to work.
Some of the items found by the staff were somewhat normal. For example, they found popsicle wrappers, discarded lollipops, a shattered phone screen and multiple tubes of lip balm. However, the club staff also found a woman's sanitary pad; an entire bag of ranch filters used for rolling cigarettes; a baby doll; a blouse and a pack of birth control pills.
"Oh girl you're in trouble," the video's narrator said, regarding the birth control pills.
Other odd items include a belt and what appears to be two coupons for free chicken nuggets.
"Nuggets on me," the video's narrator added.
Viewers loved the video, but they were each struck by a different item.
"NOT THE DIOR LIPGLOSS," PanadeineFortress wrote.
"A baby?" Meong asked.
On the baby, XYN added: "The baby was so random."
Lissette A Molina asked: "No how do you lose a whole pad girl????"
Stella called the belt "questionable." Meanwhile, Jovixl exclaimed: "THE BIRTH CONTROLL NOOOOO."
Some viewers also took the time to shout out the club's staff for their hard work.
"RIP the cleaners you better be getting paid good," Fey said.
"Respect the clean up team," Jackson Weldon said.
"Thank you clean up team," Queenie Luong wrote.
Newsweek has reached out to The Court for comment.
As it turns out, The Court isn't the first club to go viral for sharing its lost and found items. A UK-based nightclub called The Garage amassed more than 7.9 million views from a similar video they made last year.
A couple also went viral on TikTok for sharing the "time capsule" of treasures they found while restoring their house, which was built in 1900.