Internet Sides With Wife Worried About Husband's 'Sexy Underwear'
The internet has advised a wife who shared her concern over her husband wearing his "sexy underwear" to work to be cautious.
In a post on the discussion site Mumsnet on Thursday, user Excuses5000 explained the situation with the title: "​​Why would he be wearing his 'sexy' underwear to work?"
Not the only person to take to the internet concerned about their husband's behavior, a new mom was backed this week after discovering a picture of her husband with another woman in the background in an Instagram post.
Surveys show that 22 percent of married men admit to committing an adulterous act at least once in their life, while 14 percent of married women admit to having affairs.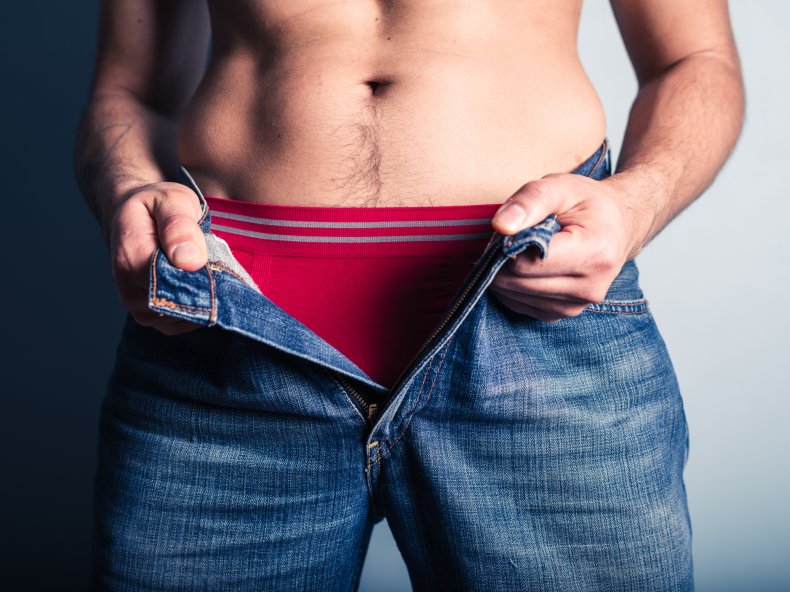 With more than 230 replies to her post, the wife explained her concerns: "So my partner works nights in a manual labor job and always has done. Tonight before he left he bent down to give our daughter a kiss goodnight and I noticed he was wearing certain underwear. He only ever wears that underwear when sex is on the cards. He bought it entirely for my benefit or so I thought."
She clarified that these boxer shorts were not everyday underwear and not the sort of thing you'd want on display to your colleagues.
"It took me by surprise and I asked him why he was wearing his sexy underwear to work. He said 'I'm not,' to which I replied that I'd just seen them," wrote the Mumsnet user.
Her husband was quick to react: "He was tripping over himself to explain how it's because they're comfortable and airy," she wrote: "He sweats a lot at work and gets hot. He then went on to say that he had put a towel in his bag as well to use to wipe his head and face when he gets too hot."
Not trusting her husband, she asked other internet users if they would find it suspicious.
In 2021, the Society for Human Resource Management (SHRM) asked 1,000 Americans about their relationships and work. Results found that half of U.S. workers have had a crush on a co-worker at one time or another, while one-third of employed Americans reported that they were currently in, or had been involved in, a workplace romance.
Before long, Mumsnet users headed to the comments to share their thoughts.
"Yep, sounds suspicious," said one commenter, while another agreed: "Definitely suspicious. Suspicious that he's lying about it."
"This would definitely make me a bit suspicious and I'm not a paranoid person," said another reply.
"Sorry but he's definitely cheating," said another reply.
Another Mumsnet user wrote: "I feel very sorry for you, he is 100 percent cheating on you. I'd hazard a guess and say either a work colleague or visiting escorts."
If you have a similar family dilemma, let us know via life@newsweek.com. We can ask experts for advice, and your story could be featured on Newsweek.