Internet Slams 'Heartless' Boss's Response to Death of Employee's Mother
The internet has slammed a "heartless" boss who forced an employee to apply for a formal leave of absence (LOA) following their mother's death.
Posting in Reddit's "Antiwork" forum under the username u/IAmHerdingCatz, the employee claimed her boss also accused her of having a "bad attitude" amid the HR nightmare. The post has received more than 10,000 upvotes and over 600 comments from Redditors who encouraged u/IAmHerdingCatz to find a new job with a more empathetic employer.
At the beginning of her post, u/IAmHerdingCatz explained that she was her mother's durable power of attorney. As such, it's her responsibility to "fly out, meet with her medical team, make end of life decisions, and make all funeral arrangements, close bank accounts, etc."
To manage everything, u/IAmHerdingCatz needed to take some time off work. Unfortunately, her boss would only allow her to take two days of bereavement leave. To qualify for more time off without "affecting [her] attendance", u/IAmHerdingCatz's boss "required" that she apply for a formal LOA.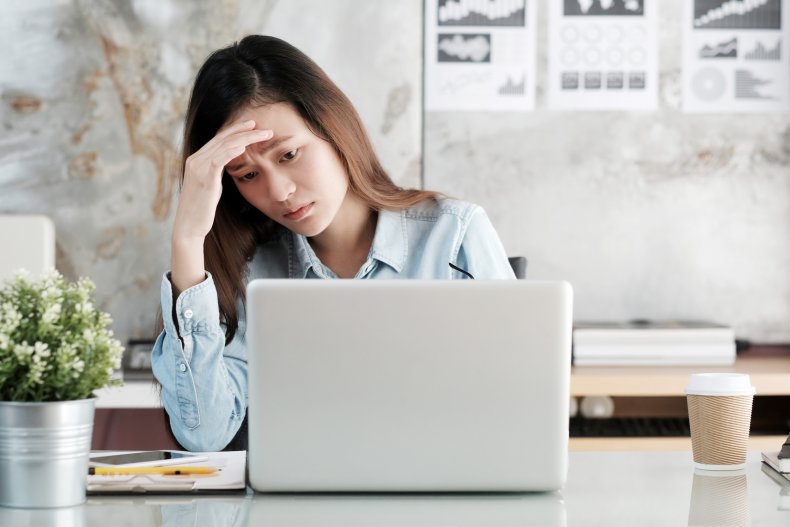 "So while dealing with all of my mother's stuff... I am now also trying to navigate the evils of HR and the LOA team. They want an 8-page document from her doctor with details of my mom's medical conditions," she wrote. "The LOA people are probably going to deny my leave for failing to magically produce paperwork I don't have."
To make matters worse, u/IAmHerdingCatz claimed her boss accused her of having a "bad attitude."
"And somewhere in all of this mess, I lost my mom," she concluded.
It's important to note that leaves of absence may be "voluntary, mandatory, paid or unpaid," said The Balance Careers. According to ADP, a mandatory LOA is "governed at the federal level by the Americans with Disabilities Act (ADA) and the Family Medical Leave Act (FMLA)." Under FMLA, employees are generally allowed up to 12 weeks of unpaid, job-protected leave.
Workers who qualify for FMLA leave include those caring for a sick relative, those battling serious health conditions and those who recently gave birth, among others.
A voluntary LOA, on the other hand, is "generally up to the employer's discretion and typically does not offer the same job protection as the FMLA," ADP explained. Common LOA request reasons include bereavement, divorce or the pursuit of higher education.
Thankfully, u/IAmHerdingCatz shared in an update that her LOA request was approved; however, she did not state whether it would be paid, unpaid, or if she would receive job protection.
Newsweek has reached out to u/IAmHerdingCatz for comment.
Redditors slammed u/IAmHerdingCatz's boss for her handling of u/IAmHerdingCatz's mother's death and encouraged her to find a new job.
"[Y]our employer is still being a heartless a**hole, and they should be publicly shamed for this disgusting behavior," wrote u/Psychological_You478.
"F**k that leave of absence!" exclaimed u/intentionalqueef. "Just quit. Go sweep for less stress."
"Look for a different job, where they might actually have empathy for fellow human beings. Jesus, why are bosses like this?" asked u/Sprezzatura1988.
Redditor u/OldGreyFoxx added, "I'm very sorry for your loss, and I hope you manage to find some time for yourself to process the grief despite all the mistreatment from your job."
u/IAmHerdingCatz isn't the first "Antiwork" poster to go viral in recent months.
Other attention-grabbing posters include a woman who quit her job after being threatened by her HR manager, a man who claimed his mother's job was "in jeopardy" because she took time off to care for him following emergency surgery, and a person who said they were told to take their face mask off during a job interview.