Internet Slams Mom for 'Hounding' Daughter To Speed Up Newborn's Funeral
In a new viral post, the internet slammed a woman who was "hounding" her daughter to speed up the process of planning her newborn baby's funeral.
The submission to Reddit's popular "AmITheA**hole" forum detailed the event by a woman who went by u/funeral038181. In the post, she explained that her family believes she's the "a**hole" due to snapping at her mother over funeral decisions. The post has over 14,000 upvotes and 900 comments.
The woman explained that her 6-day-old daughter passed away 8 weeks ago due to SIDS (Sudden Infant Death Syndrome). Devastated by the loss, the Reddit user had been planning and saving for the funeral.
According to the CDC, 1,250 infants passed away due to SIDS in the United States in 2019. For that reason, It's important to place a baby on their back to sleep in a crib free from toys and blankets on a fitted sheet. The CDC recommends having the baby sleep in the parent's room until they are between 6 months to 1 year old.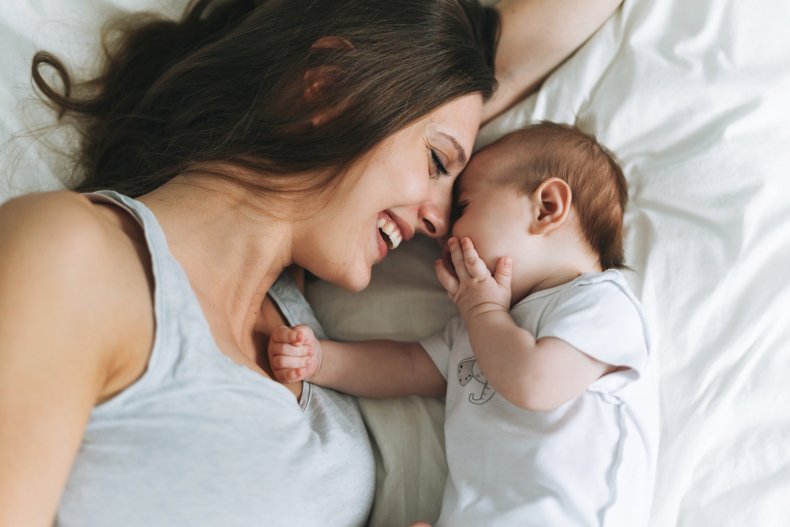 u/funeral038181 said her mother asked one too many times about the funeral plans. In her mother's culture, they typically hold funerals days after a death in the family so the delay left the user's mother frustrated.
"I finally snapped at her yesterday, and said since she's so concerned about speeding up the process, then she can pay for the f***ing thing," she wrote.
She then said her father deemed her in the wrong for "snapping" at her mother, telling her to pay.
A caring reader offered a bit of advice in the comment section, including the need for a support group with additional ways to get around paying too much for the funeral.
"I would talk to several funeral homes in your area, especially family owned ones, I assure you that one will work with you on the cost if they even charge you at all. I can not put into words how sorry i am for your loss," u/makerblue said, receiving over 22,000 upvotes for their comment.
Another reader, u/ProtectionFrequent18, weighed in saying, "Nta it's your baby not hers so "her culture" doesn't matter nor does her opinion. Just do what you are comfortable with so that you can properly grieve."
"NTA. Take the time you need/the time to do what's best. Follow your heart. You're doing the right thing, OP. Fuck anyone else's opinion. At the end of the day, this is YOUR baby. Nobody else's," u/whatjealousyis said.
U/NUT-me-SHELL commented, "NTA. Her culture matters f**k all here. What matters is that grieving parents get to process all of this the way they need to and plan the service they want to plan. Period."