'Full of Red Flags': Internet Slams Woman's 'Judgmental' Tinder Profile
A man recently took to Reddit to share a screenshot of a "judgmental" Tinder profile he encountered while looking for love online.
Last week, the screenshot was posted in Reddit's "Tinder" forum by u/RazerNova01, who wrote: "Seems like she's a catch." The post has garnered more than 19,000 upvotes and over 1,700 comments from Redditors who said the profile was "full of red flags."
The profile in question belongs to a 20-year-old woman named Ana, who, according to her bio, is only interested in dating tall men.
"Before anything, please ask yourself: 'Am I tall?' And if your answer is: 'I think I'm tall enough' or 'I'm average' or 'I believe I'm taller than you,' please swipe left," Ana wrote. "Let's not waste each other's time because even if you have a great heart, it won't count. Hehehe."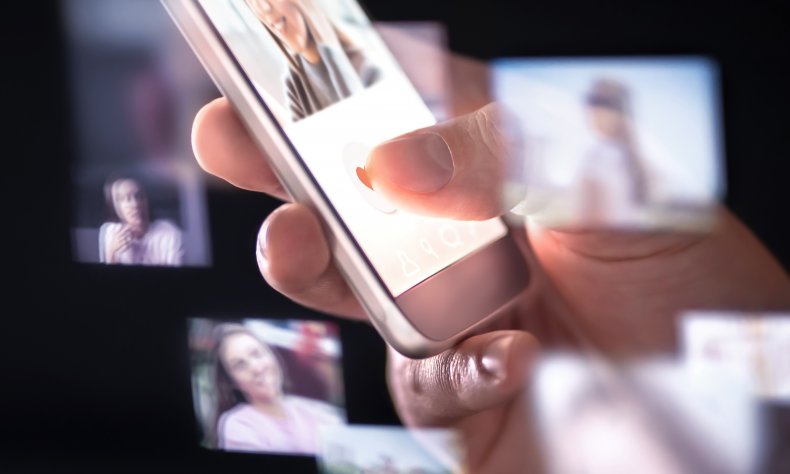 Speaking to Bustle in 2017, relationship coach and dating counselor Samantha Burns said that "modern day dating has led to more superficial judgment."
"Naturally, most people won't even take the time to read your profile unless they are attracted to you," Burns continued. "Everyone says they want someone kind, honest, and with family values, but the reality is that they won't learn that about you if they've instantly swiped left because they aren't attracted to you."
The woman's profile went on to say that she's not judgmental, she's just "brutally honest."
"Ohh and I'm an amazing human being who is kind and loving to all humans and I don't judge, but I'm also brutally honest...sorry in advance," she said. "But as you can tell I'm a normal and simple woman."
Redditors slammed Ana's profile, calling her an "a**hole" and a "hypocrite."
"'Brutally honest' is just the term a**holes use to make themselves feel better about saying s**tty stuff," wrote u/YesImDavid.
"Lol anyone who makes demands on who meets their standards due to rudimentary reasons then proceeds to say 'I don't judge' is usually a hypocrite by nature. Stay far away," said u/xshoeless_hobox.
"Judgmental & cruel in the first paragraph, sugar & spice in the second paragraph. Red flag," commented u/Happy-Permission-997.
Redditor u/yvonnars added: "What a long way to say 'I am full of red flags.'"
As it turns out, Ana isn't the only "judgmental" online dater out there. For example, a woman took to TikTok in April to share that a man on Tinder told her she wasn't "hot enough" to take out on a date. In March, a man posting on Reddit said he was stood up by a woman because she'd deemed him "too fat."
And in February, a woman received a text from a Hinge match, calling her a "solid 4" and an "easy lay."
Newsweek reached out to u/RazerNova01 for comment.