A worker said they "botched a job offer" when they asked for a dollar more an hour. The Reddit post is gaining traction online after the worker said the job offer was then withdrawn.
The post was shared to Reddit in the subreddit r/antiwork on January 19 by u/SporkIncorporated. The post is titled, "Botched a job offer by asking for a measly dollar more an hour."
The original poster (OP) recounted that the interviewer revealed no one they had working there had the "qualifications to run a piece of equipment they have." However, the OP did. Throughout the interview, the person interviewing the OP mentioned that the Redditor "would be a perfect fit and would do well there."
The OP continued: "I was excited, and I wanted the job. But wages have stagnated, cost of living has gone up. On top of that, I have the acquired permits and skills to do what nobody else can there, so I asked for one more dollar an hour. Cue the job offer being withdrawn."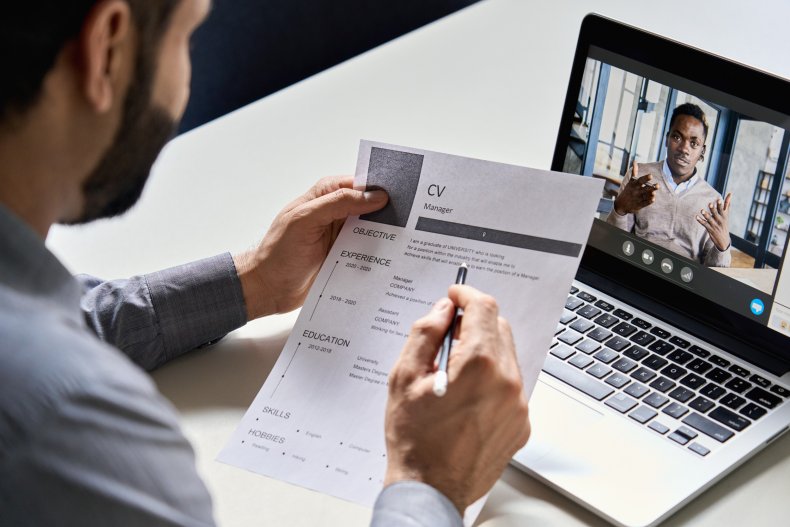 In an edit to the post, the OP thanked people for the comments as well as support, adding more information. "I've seen a few replies saying it wasn't worth not getting the job for only a dollar more," they said. "I did not know they would act that way. I only asked for a dollar more because I thought it to be safe. Similar positions go for $4 to $5 more than what they were offering, but they are few."
According to Statista, the average yearly salary for a full-time employee in 2020 was $71,456 in the United States. That's an increase from 2019 when the average full-time employee made an average of $66,781 a year.
The post has been upvoted 8,200 times so far. Many people are rallying around the OP in the situation.
One comment received 4,000 upvotes by itself. "You didn't botch anything," they said. "You dodged a bullet. You're too smart with too much self-respect to work there."
Another viewer admitted they felt bad for the Redditor "missing out on the job for asking for a dollar more, but they know their value better than anyone else. If they're a perfect fit on paper for one employer, the next will swoop them up in a heartbeat."
A Redditor said, "businesses be stupid sometimes," adding, "Wtf. I thought the post was you lamenting that you only asked for a measly dollar when you should have asked for 30 percent more gross."
One user suspected the company could afford the $1 more an hour, "they just prefer to hire someone who wouldn't bother to ask to be paid what they're worth. That's even worse." The OP replied, "That's what I suspect as well, it's absolute crap."
Some people had advice for the poster. A Redditor mentioned, "In the event they reach out to you in desperation at a later date, don't forget to tack on another $1 increase [or more] as a 'stupid employer tax.'"
While others praised the OP for standing up for themselves. "Good for you!" someone said. "If $40 a week is too much to keep the machines running, then f**k em."
"You need to lose the mindset that you botched anything here," a Redditor explained. "They botched getting you as an employee."
Other Redditors had comments like, "Don't let it deter you from asking for the same somewhere else OP," and "Bro f**k that job and company."
Another doesn't think the OP is responsible. "I missed the part where you botched anything at all," they said. "This is their mistake, not yours."
However, one Reddit user asked what the OP has now. "All for what you said was a measly dollar," they added.
Newsweek reached out to u/SporkIncorporated for comment.