Internet Thinks Man's Worn Out T-Shirt Has Life Left: 'Perfect Condition'
An image of a man's tattered T-shirt became the respite the internet needed today.
"My husband refuses to throw away this shirt," said a viral post in Reddit's "Mildly Infuriating" forum on Thursday. Below was a photo of a severely worn-out white ringer tee, complete with large holes in the armpits and visibly thinning cloth throughout. The post from u/phasesINphases has racked up 24,000 votes.
The woman said her husband had held onto the shirt for 20 years. He insisted that it was "super soft" from the decades of washing and wear.
"He's had it for longer than we have been together," she wrote. "Mildly infuriating but also kind of endearing."
The ravaged piece of clothing prompted a wave of quips online, as viewers flocked to take the husband's side.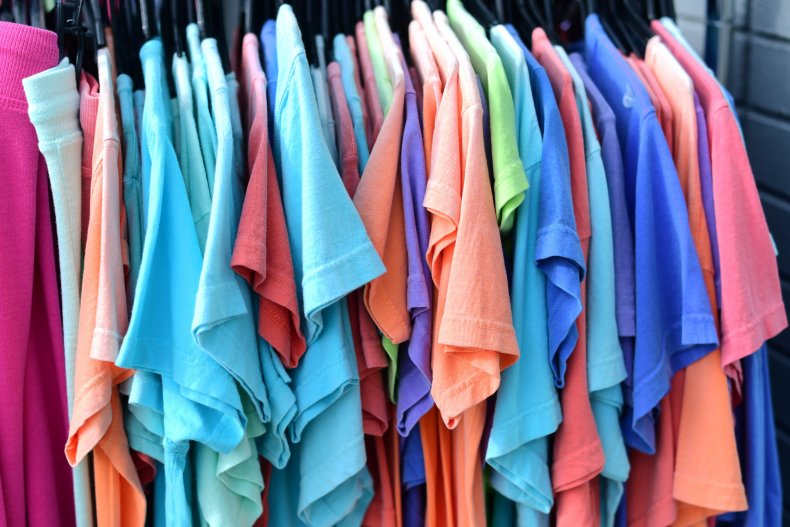 "Why would anybody throw away a shirt they survived a bear attack in?" asked a commenter with nearly 7,000 votes.
"[I don't know] what you mean, it's in perfect condition," argued another commenter.
Another jokester said, "Mind your business...This is between him and the raccoons he sneaks out at night to fight."
"It's got at least another 100k miles in it," ventured a fourth comment.
As much as it delighted the internet, the long-loved shirt was an anomaly, as a range of studies have shown that many more clothes are hardly worn at all. Amid the ascent of cheap, fast fashion and the decline of clothing repair skills, most items cycle out of closets at a rapid pace. The average person keeps clothing for half as long as they did 15 years ago, according to sustainability magazine Anthropocene.
A 2015 study by the British charity Banardo's found that on average, people across the world wear a piece of clothing only seven times before throwing it out. In the United States, 20 percent of clothing is never worn—a figure that rises to 50 percent in the United Kingdom, said a report from the Columbia Climate School.
This level of waste comes at a stunning cost to the environment. Fashion production makes up 10 percent of humanity's carbon emissions, while drying up many water sources and polluting others, according to the Geneva Environment Network.
There is also a high human toll, as textile workers, primarily women in developing countries, are often paid extremely low wages and forced to work long hours in dangerous conditions to produce fast fashion products. Human Rights Watch has designated these conditions in many places as infringing on human rights.
Newsweek reached out to u/phasesINphases for comment.