Interpol Hunts Crypto Exchange Founder Accused of Stealing $2bn From Investors—Reports
Interpol has reportedly issued a red notice for Faruk Fatih Özer, the founder of the Turkish cryptocurrency exchange Thodex, who is believed to have fled the country with a suspected $2 billion in investors' assets.
The notice, which was not confirmed by the law enforcement agency, would call for the extradition of Özer, who is said to have traveled to the Albanian capital, Tirana.
The action by global policing organization Interpol would follow efforts by Turkish authorities to locate Özer.
Turkey's state-run Anadolu Agency said police had arrested 62 people across the country after Istanbul-headquartered Thodex blocked users from accessing their accounts or withdrawing money for several days, and that more than a dozen people were still being sought.
Hundreds of thousands of people are said to have assets in the cryptocurrency exchange.
Reports said the exchange was closed with around $2 billion belonging to some 391,000 investors.
Özer said, in a statement via his website, that he would return to his home country and that investors would get their money back, reported Turkish media.
He said he would return to Turkey "in a few days and cooperate with judicial authorities so that the truth can come out."
Oğuz Evren Kılıç, a lawyer representing investors in the company, told the Agence France-Presse news agency that "legal procedures" had been started and that they had "lodged a complaint at the prosecutor's office."
"There has been no access to Thodex website for more than 24 hours. Hundreds of thousands of users cannot get access to wallets holding their crypto assets or cash money," he said.
An Interpol red notice is a request to law enforcement agencies worldwide to locate and arrest a person pending extradition. It contains information to identify the wanted person, such as their name, photographs and fingerprints, and information related to the crime they are wanted for.
A red notice is not an international arrest warrant and is only published at the request of individual countries.
Interpol declined to comment on whether a red notice had been issued, saying many such declarations were not made public.
A spokesperson told Newsweek: "If or when police in any of Interpol's 194 member countries share information with the General Secretariat in Lyon in relation to investigations and individuals, this information remains under the ownership of that member country. Interpol does not therefore comment on specific cases or individuals except in special circumstances and with the approval of the member country concerned."
Newsweek contacted Turkish authorities for comment.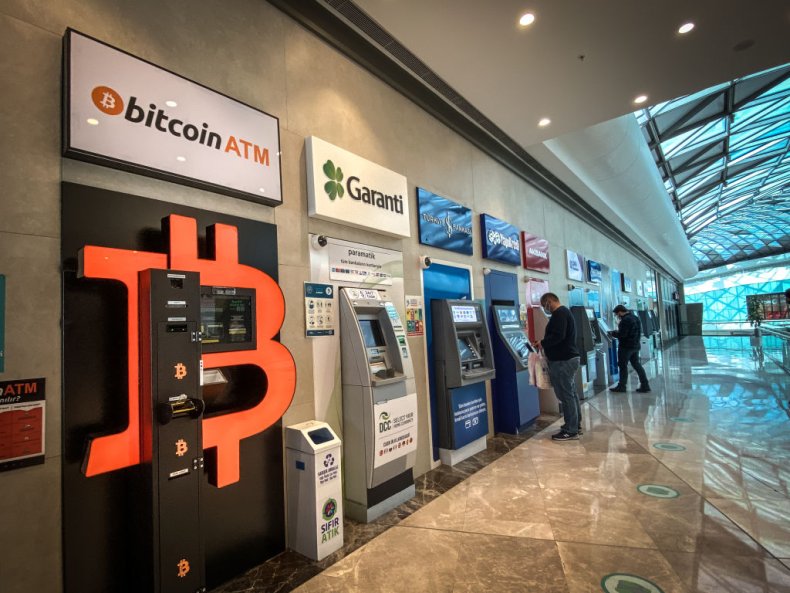 Thodex, which has been operating since 2017, is not the largest cryptocurrency exchange in Turkey but has been gaining popularity in recent years due to Özer's online campaigning.
Turkey's central bank announced earlier this month that it would ban the use of cryptocurrencies as a form of payment starting April 30.