'Anne Rice's Interview With the Vampire' Cast: Who Stars in AMC Adaptation?
Anne Rice's novel Interview With the Vampire is being adapted for television, with a new cast breathing life into the author's iconic characters.
The book, published in 1976, follows vampire Louis de Pointe du Lac as he dictates the story of his life to a journalist, Daniel Molloy, and how he came to become a creature of the night after meeting Lestat de Lioncourt.
Rice's book was famously adapted into a film starring Tom Cruise and Brad Pitt as Lestat and Louis, respectively. The AMC adaptation will give a fresh take on the characters, and here is everything you need to know.
'Anne Rice's Interview With the Vampire' Cast: Who Stars in the AMC Adaptation?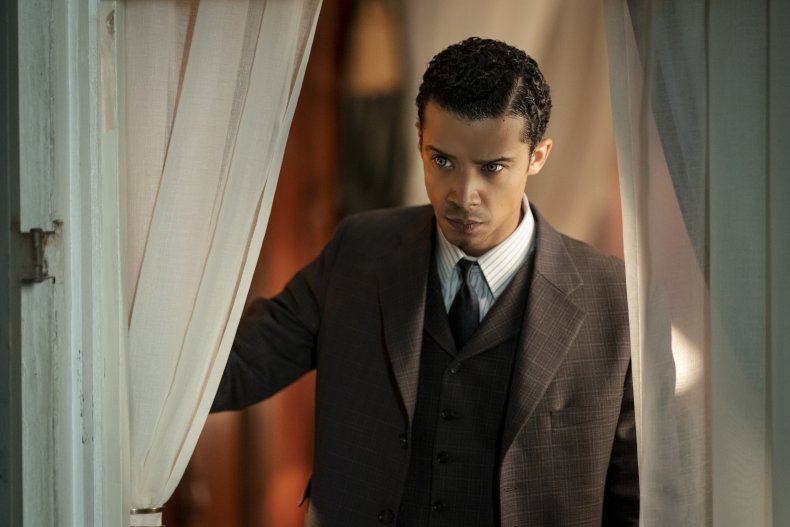 AMC's Interview with the Vampire is set in the modern day, with Louis speaking to Daniel in 2022 as the COVID-19 pandemic continues to impact the world.
Louis previously met Daniel when he was a younger and they had initially tried to do their interview then, but they never finished and now the vampire feels it is the right time to start again.
With this in mind, Louis starts from the beginning of his tale and viewers are transported to New Orleans, in 1910, where the character first came into contact with Louis, and before they became entangled forever.
Rice's novel also sees Louis and Lestat adopt a daughter, named Claudia, whom Lestat turned in order to keep Louis by his side when he considered leaving him.
Jacob Anderson takes on the role of Louis in the new iteration of Interview with the Vampire, and viewers may know him for his role as Greyworm in Game of Thrones, or from shows like Doctor Who and Broadchurch.
Lestat de Lioncourt, one of Rice's most famous vampire creations, is portrayed by Sam Reid in the show. The Australian actor has previously appeared in films like Belle, The Riot Club, and The Railway Man.
Eric Bogosian takes on the role of journalist Daniel, and he is known as a writer, playwright, and actor in shows like Succession and Billions.
The part of Claudia is portrayed by Bailey Bass, an up-and-coming actor who is set to appear in James Cameron's forthcoming three sequels to Avatar as Tsireya.
Here Is the Cast for AMC's 'Interview With the Vampire':
Jacob Anderson plays Louis de Pointe du Lac
Sam Reid plays Lestat de Lioncourt
Bailey Bass plays Claudia
Eric Bogosian plays Daniel Molloy, Luke Brandon Field portrays a young version of the character
Assad Zaman plays Rashid, Louis's assistant
Steven Norfleet plays Paul, Louis's brother
Kalyne Coleman plays Grace, Louis's sister
Christian Robinson plays Levi Freniere, Grace's fiancé
Rae Dawn Chong plays Florence, Louis's mother
Jeff Pope plays Finn O'Shea
Chris Stack plays Thomas "Tom" Anderson
John Dimaggio plays Alderman Fenwick
Maura Grace Athari plays Antoinette
Rachel Alana Handler plays Peg Leg Doris
Cynthia Bailey plays Nina
Najah Bradley plays Lily
Eugenie Bondurant plays Miss Carol
Matthew Dennis Lewis plays Matthew McPhail
Walker Babington plays Deputy Bastile
Xavier Mills plays Charlie
Interview with the Vampire premieres on AMC and AMC+ on Sunday, October 2 at 10 p.m. ET/PT.