Inventor Confesses to Grisly Murder of Journalist Kim Wall in TV Documentary
An inventor has finally confessed to a TV documentary crew that he did murder a Swedish journalist who boarded his homemade submarine for a story, it is claimed.
Kim Wall eagerly accepted Peter Madsen's invitation to join him on the submarine in the hope of securing an exclusive interview in August 2017.
Miss Wall, an award-winning freelance reporter, had become fascinated by eccentric Madsen and his self-built rocket and submarine projects.
The duo set off for what was scheduled to be a short trip from Copenhagen harbour.
However, the 30-year-old journalist failed to return home and her distraught family reported her missing, sparking a police investigation.
Madsen initially said that he had dropped Wall off after the journey but her mutilated corpse was found on a beach 11 days later.
He later confessed to chopping her up and throwing her body in the sea but always maintained her death was an accident.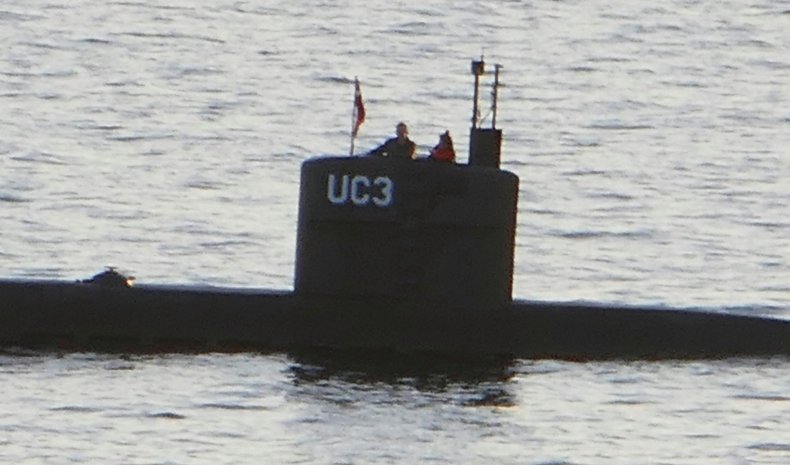 The inventor was sentenced to life in jail for her murder in 2018. Judges said the case displayed "unusual brutality" and Madsen's appeal against the life sentence was turned down in September 2018.
Now a TV documentary looks set to reveal Madsen confessing to the murder for the first time.
A journalist secretly recorded more than 20 hours of phone calls with Madsen in jail as part of the documentary, reports Danish newspaper Ekstra Bladet.
Called The Secret Recordings with Peter Madsen, which will begin airing on Wednesday, the inventor replied "yes" when asked if he had murdered Wall.
He is reported as saying: "There is only one who is guilty, and that is me."
The newspaper reports that Madsen has given his permission for the recordings to be aired by Discovery Networks, which is behind the series.
Wall had reported from Uganda, Cuba, the Marshall Islands, Kenya and the United States.
Following her death, her family and friends declared they wanted her to be remembered for her work and not as a victim.
Wall's parents, Ingrid and Joachim, wrote a book about their daughter called A Silenced Voice: The Life of Journalist Kim Wall.
The duo have also set up the Kim Wall Memorial Fund to help other women who share their daughter's adventurous spirit to chase under-reported stories.
Joachim Wall told a recent seminar of the group Women In Journalism that a grant was given out each year to two or three female reporters on Kim's birthday, March 23.
He said: "Where Kim can't go out and do stories, we are able to send out younger female journalists to do them in her spirit.
Ingrid Wall, a journalist herself, added: "Kim would love to have this undercurrent of rebellion and we are looking for that kind of story."