The cause of death for an Iowa family of four vacationing in Mexico was revealed two days after the family was found dead in their condo. The family died after inhaling toxic gas, according to the Quintana Roo prosecutor's office.
Kevin Wayne Sharp, 41, and his wife Amy, 38, passed away alongside their two young children, Sterling 12, and Adrianna, 7, The New York Times reports.
The Iowa family had been dead for more than a day—about 36 to 48 hours—before their bodies were discovered in the Tulum-based condominium they were renting, according to a Facebook post from the Quintana Roo prosecutor's office. Autopsies revealed they died from gas asphyxiation, but it's unclear what type of gas killed them, the prosecutor's office said.
Photos released by the office show investigators on the scene, dressed in masks and anti-contamination suits. Firefighters were present as well. They worked together to carry out a "physical inspection to the gas installation of the room," according to the Facebook post.
Relatives became worried after Kevin Sharp, who owns a beer distribution company, didn't check in on his employees as he said he would. Concerns were further raised when the family didn't attend a basketball game in Illinois on Wednesday night that they were reportedly looking forward to. Weighing the possibility of a delayed or cancelled flight, the Sharps' extended family waited until Thursday to notify authorities that they hadn't heard from them.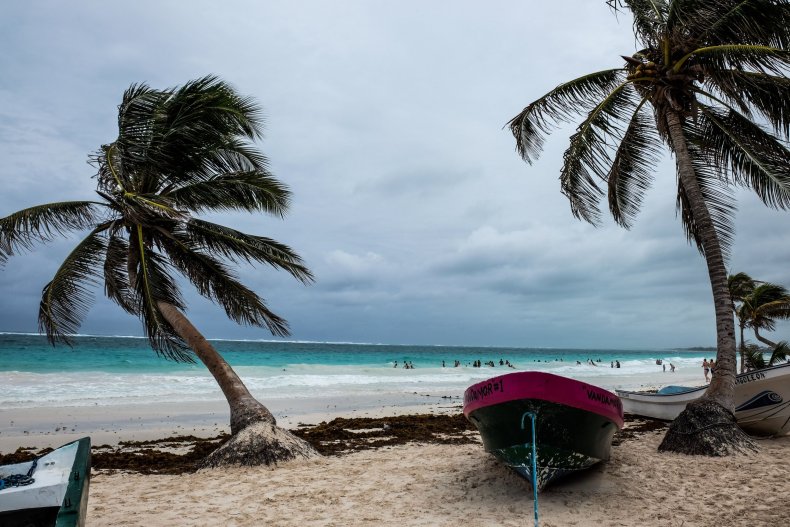 "Life is not going to be the same without her. Half my family is gone," Beth Fry, Amy's mother, told the Des Moines Register. "We're determined. We have love and support and family and friends and we will get through this. One way or another, we will."
In addition to running his beer distributing business, Kevin Sharp also raced stock cars. Bob Harris, an announcer at Iowa's Adams County Speedway, spoke highly of the Sharps.
"Everything they did, they did as a family," Harris told CNN. "His family was involved -- his son was working on the race car with him, cheering him on. Here in Iowa racing is a big family; we try to promote it as a family sport and (the Sharps) lived it."