Iowa Corn Farmers Fume at Trump for Backing Oil Refineries Instead of Them: 'He Made Promises'
Anger is growing among corn farmers in Iowa towards Donald Trump over his administration's action to cut demand for ethanol as opposition grows against the president among the rural sector that he counts on for his base.
The Trump administration's decision to drop the requirement for 31 oil refineries to blend ethanol into their fuel has killed demand for 1.4 billion bushels of corn to make it.
Since taking office, the Trump administration has granted 85 refineries a pass from buying 4 billion gallons of renewable fuel, which could lead to the closure of 15 ethanol plants nationwide including one in Iowa.
The policy was part of the Renewable Fuel Standard (RFS) to reduce greenhouse gas emissions.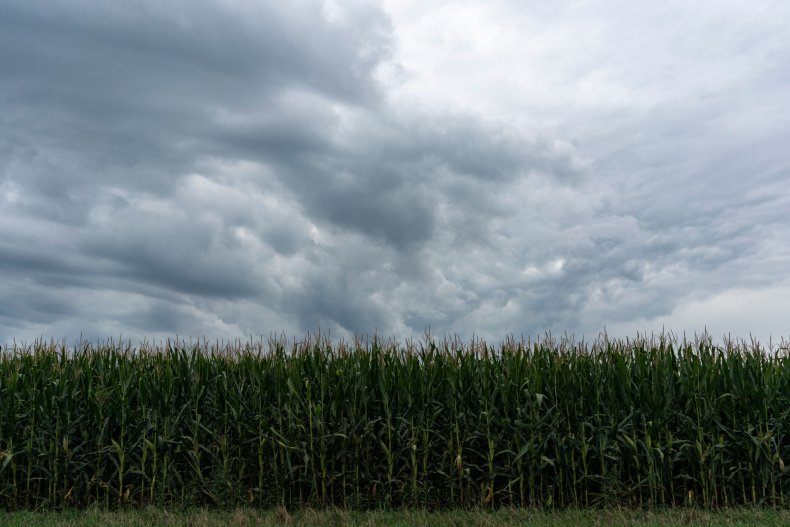 The Iowa Corn Growers Association held its annual summit on Tuesday where members expressed their anger at the policy implemented by the U.S. Environmental Protection Agency.
In a statement, it called on its members to send a letter to Trump urging him "to make it right for corn farmers."
A corn farmer from Fayette County, Vic Miller, said: "Agriculture is in one hell of a bad situation right now. The government put us in this situation, and they need to help us get out of it.
"It's time for President Trump to make rural America and the RFS great again. He made promises to American farmers and now it's time for him to keep them."
The Trump administration's exemptions have sparked opposition in the agricultural sector, which had initially backed the president during trade wars with China, Mexico and Canada.
But increasingly the trade spats and tariffs have alienated many in the rural sector with questions being raised over whether it would back Trump in 2020.
Iowa is where voting kicks off in the presidential race with its caucuses on February 3, 2020. Trump carried the state by nine percentage points in 2016 and performed well in other rural states.
But Nick Bowdish, CEO of Elite Octane in Atlantic told the Des Moines Register: "If people connected to agriculture decide to vote for the president, they're just voting to cut off their own economic prosperity."
Trump visited Iowa two months ago to tout his administration's approval of E15, or gasoline blended with 15 percent ethanol, which was expected to be a huge boost to demand for corn.
But there are fears the refinery exemptions, which usually would go to smaller operations experiencing financial hardship, but now include giants like ExxonMobil and Chevron, would reverse any gains from E15.
Bowdish said the cutbacks will hurt small, rural towns and businesses the most, adding: "It's a train wreck out here," the Register reported.
Last week, the National Farmers Union said that Trump was making things "worse, not better" with his trade war with China, which the president's administration is trying to offset with $14.5 billion in its latest round of subsidies.
This story has been updated, Nick Bowdish is CEO of Elite Octane not Elite Ethanol as originally stated.