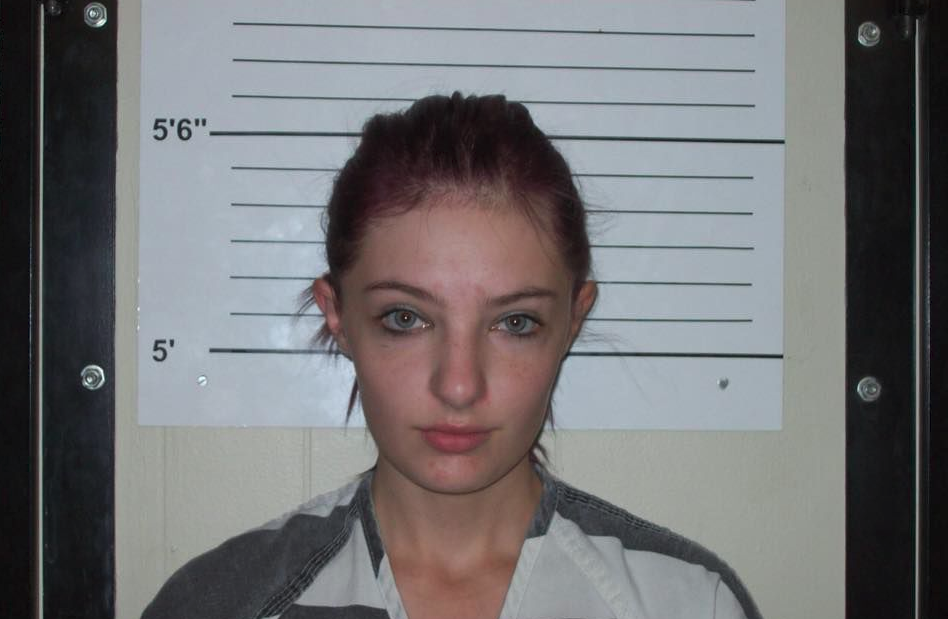 An Iowa woman has been found guilty of murder after she left her dead infant son in a baby swing for two weeks. His diaper was infested with maggots and insects for days while he was still alive, Plymouth County Courthouse in Le Mars, Iowa, has heard.
The defendant, 21-year-old Cheyanne Harris, was found guilty by jurors of first-degree murder and child endangerment causing death on Wednesday, the Waterloo-Cedar Falls Courier reported. The verdict was reached after four hours of deliberation. The boy's father, Zachary Koehn, 29, was convicted on the same charges in November, the Des Moines Register reported.
Harris's son, Sterling Koehn, had died of malnutrition, dehydration and infection, the court heard as the grisly details of his final days emerged. Harris's lawyers had sought to fight the murder charge, arguing that she could be found guilty of child endangerment causing death.
Sterling, who was just four months old when he died, was found by authorities sitting lifeless in a mechanical swing and weighing less than seven pounds. Sitting unattended in the couple's Alta Vista apartment in northeast Iowa, feces in his unchanged diaper had eaten into his skin allowing the bacteria E.coli to enter his vascular system, leading to infection.
While he was still alive, maggots and flies crawled under the baby's clothes. The warm room he was left in had attracted flies to his unchanged diaper. Forensic specialists determined he had been in the swing for between nine and 14 days after examining the insects on his body.
In grim photos shown to the court following the autopsy, Sterling was seen wearing camouflage pants and a T-shirt showing a cartoon cow with the words "Let's play" on it. He was bleeding from the mouth.
Harris wept as prosecutors displayed the images for to the court. The young woman's public defender had argued Harris's mental state played an overwhelming role in the case. Nichole Watt argued that the boy's tragic death was not planned. Her client, she said, had suffered from postpartum depression and self-medicated as a result. Harris had no wish to harm her son, Watt explained.
During the trial Harris admitted she should have checked on her son more often. A babysitter testified that the first time she had babysat Harris and another 2-year-old girl, the infant had raw diaper rash and seemed underweight. The parents left the babysitter for 17 hours.