iPhones Pose Suicide Risk to Teenagers, Apple Investors Warn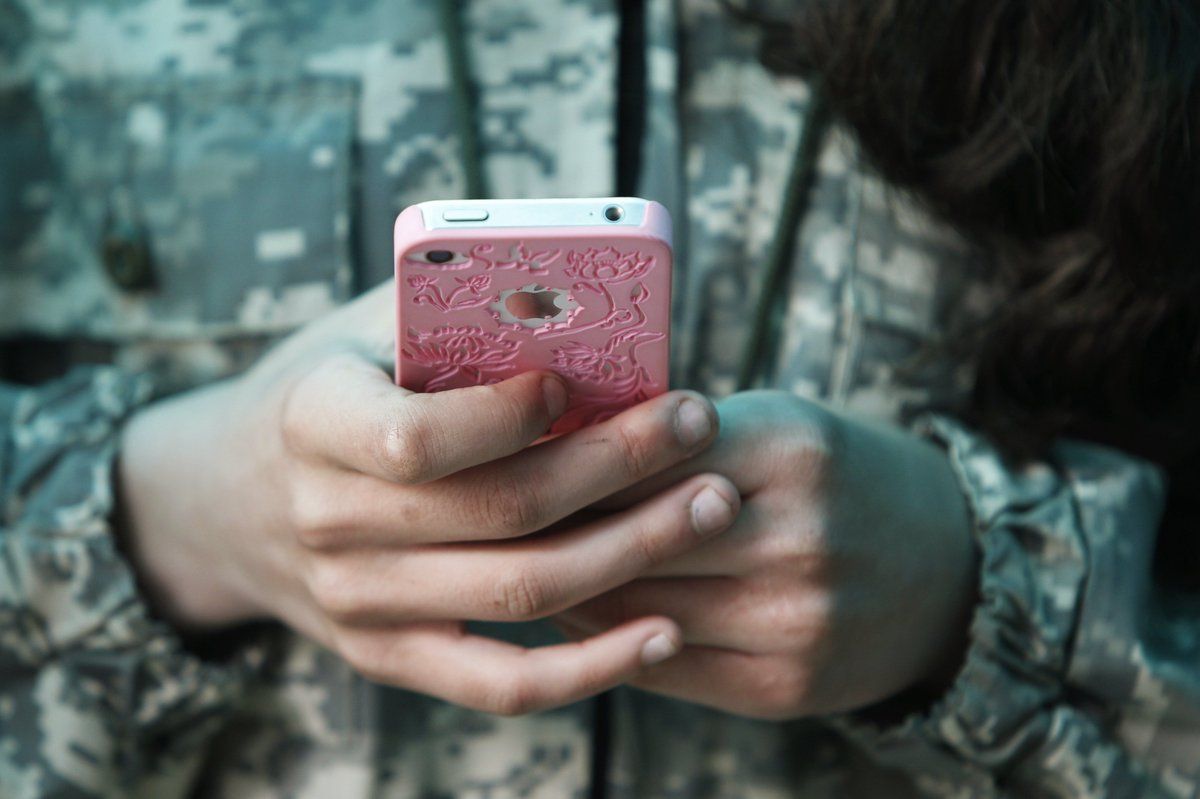 Two major Apple shareholders have taken the unusual step of warning the Cupertino company about the potential dangers of their most popular product.
In an open letter to Apple, published on Saturday, Barry Rosenstein and Anne Sheehan cited studies linking the use of iPhones and other devices to increased suicide rates among teens.
Writing on behalf of hedge fund Jana Partners and the California State Teachers' Retirement System (CalSTRS)—who collectively own around $2 billion in Apple shares—the pair highlighted the need for more research into the impact of smartphone use among young people.
"More than 10 years after the iPhone's release, it is a cliche to point out the ubiquity of Apple's devices among children and teenagers, as well as the attendant growth in social media by this group," the letter stated.
"What is less well known is that there is a growing body of evidence that, for at least some of the most frequent users, this may be having unintentional negative consequences," it continued.
Studies they cited—reviewed in collaboration with researchers from Harvard Medical School, Boston Children's Hospital and San Diego State University—included ones that found children using digital technologies are more prone to depression, suicide, being easily distracted and displaying a lack of empathy.
Read more: The human cost of Apple's most expensive iPhone ever
According to research cited in the open letter, the average American teenager first receives a smartphone at the age of 10 and spends over 4.5 hours a day using it.
A 2017 study by Jean Twenge, a professor of psychology at San Diego State University, found that U.S. teenagers who spend more than three hours a day using electronic devices are 35 percent more likely to have a risk factor for suicide than those who spend less than an hour. Teenagers who spend more than five hours on their phones are 71 percent more likely to have a risk factor for suicide.
The letter is a precursor to a multi-billion dollar fund that Jana Partners hopes to raise in order to promote greater social responsibility of major corporations.
"There is also a growing societal unease about whether at least some people are getting too much of a good thing when it comes to technology, which at some point is likely to impact even Apple given the issues described above," the letter said. "While you may already have started work on addressing the issues raised here, we would nonetheless appreciate the opportunity to discuss this matter further with the board to bring in a wider range of voices."
Apple is yet to make any response to the letter and had not immediately responded to Newsweek's request for comment.