Iran: Ballistic Missile Tests Did Not Violate Nuclear Deal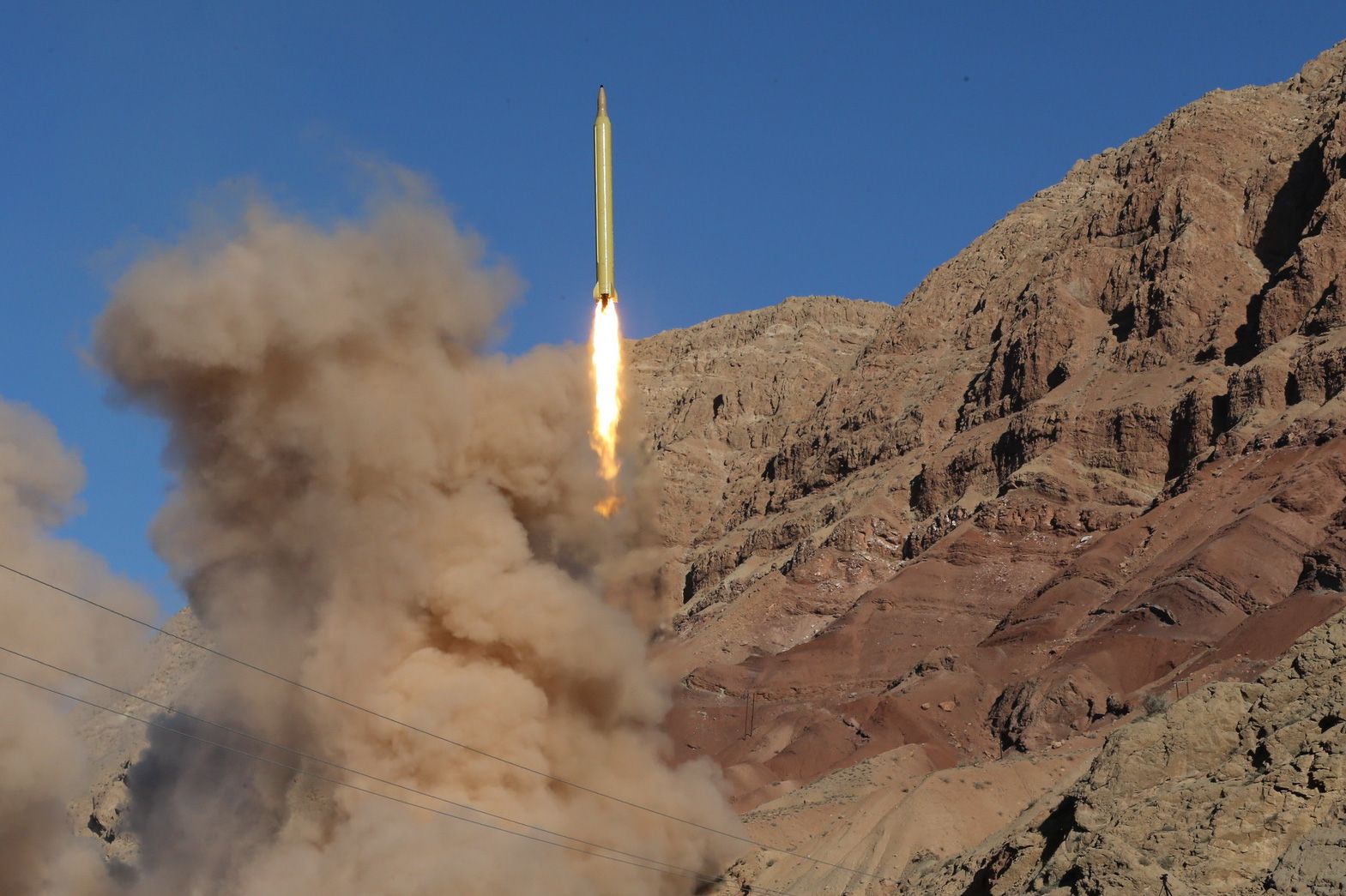 Iran said on Thursday that its launch of two ballistic missiles earlier this week did not constitute a violation of the historic nuclear deal the country signed in July 2015 with six world powers, according to a senior official cited by state television.
"Iran's missile program and its test-firing of missiles in the past days during a military drill are not against its nuclear commitments," said Foreign Ministry spokesman Hossein Jaberi-Ansari.
On Tuesday, Iran fired two Qadr-H rockets from the Alborz mountain range in the north of the country at a target some 870 miles away in the Sea of Oman, according to the semi-official Fars news agency.
The U.S. State Department said on Wednesday that U.S. Secretary of State John Kerry had spoken to Iranian Foreign Minister Mohammad Javad Zarif about the test launches, without elaborating on the tone or content of the conversation.
Iranian media reported on Wednesday that the missiles carried the message "Israel must be wiped out" in Hebrew and a Brigadier General in the Iranian Revolutionary Guards, Amir Ali Hajizadeh, said that the missiles were designed to strike Israel.
"Iran's missile program will not stop under any circumstances...The IRGC has never accepted the U.N. Security Council resolutions on Iran's missile work… We are always ready to defend the country against any aggressor. Iran will not turn into Yemen, Iraq or Syria," he told state TV on late Wednesday, Reuters reported.
He added that the ballistic missile launches were undertaken to display Iranian "deterrent power" in the face of any threat.
"The missiles were fired from northern Iran and hit targets in the southeast of the country," he said. "Some of the missiles carried 24 warheads and one ton of TNT."
Iranian hardliners regularly call for the destruction of Israel, terming it the "Zionist regime," increasing the worry among the Israeli leadership, which was opposed to the nuclear deal, that it might need to act preemptively to stop any Iranian military action against Israel.