Russia and China Blame U.S. After Iran Takes First Steps Away from Nuclear Deal: 'The Situation Is Serious'
Russia and China have blamed the United States for Iran's decision to take its first steps away from the 2015 nuclear deal that President Donald Trump withdrew from one year ago.
In a statement published Wednesday, Iran's Supreme National Security Council "issued an order to stop some of Iran's measures under the JCPOA," an acronym for the Joint Comprehensive Plan of Action, the official name of the agreement signed by the U.S., Iran, China, the EU, France, Germany, Russia and the U.K. in 2015. The announcement coincided with the anniversary of the U.S. exit from the deal, a move accompanied by stifling sanctions on Iran and an escalation in tensions between the longtime foes.
Washington's departure, a violation of an accompanying U.N. Security Council resolution, was deeply criticized by the agreement's remaining parties, who so far continued to support it. Still, as European powers struggled to push forward an effort to uphold the accord in spite of U.S. sanctions, Russian President Vladimir Putin's spokesperson, Dmitry Peskov, warned Wednesday that his boss "has repeatedly talked about the consequences of rash steps in relation to Iran. That is, the decision taken by Washington."
Peskov added, "The situation is serious, it is clearly provoked by previous decisions [of Washington]. Putin had said that ill-conceived subjective decisions lead to unjustified pressure on Iran and provoke further undesirable steps, which we are witnessing now," Peskov said, according to the state-run Tass Russian News Agency.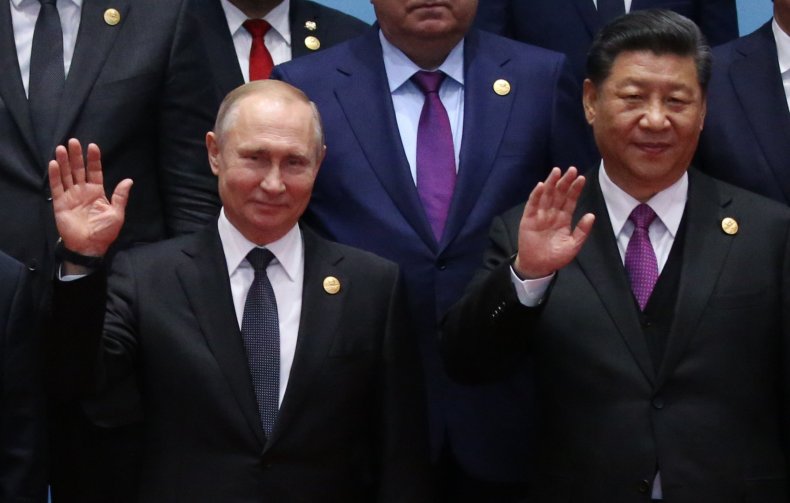 Iranian media had hinted at Tehran's decision a day earlier when Iranian Foreign Minister Mohammad Javad Zarif traveled to Moscow to hold talks with his Russian counterpart, Sergey Lavrov. Zarif said at the time his country would cease only actions taken "voluntarily" under the deal and would remain "committed to its framework," a day before Iranian President Hassan Rouhani threatened to continue enriching uranium in 60 days if European powers did not come up with a solution to continue trading with Iran.
As Moscow's and Tehran's top diplomats met, Lavrov asserted that the current crisis "developed due to the irresponsible behavior of the United States, which abandoned its obligations enshrined in the relevant UNSC resolution," and called on Europe to honor its end of the bargain. Zarif reportedly noted that only Iran, Russia and China were truly compliant with the deal at the time.
Upon being informed of Iran's decision Wednesday, China also criticized the U.S. Chinese Foreign Ministry spokesperson Geng Shuang told reporters, "We regret that the U.S. moves have heightened tensions surrounding the Iranian nuclear issue."
"It is the shared responsibility of all parties to uphold and implement the JCPOA," Geng added. "We call on relevant sides to exercise restraint and step up dialogue to prevent a spiral of escalating tensions. China will maintain communication with all parties concerned and continue to work toward upholding and implementing the agreement. At the same time, we will stand firm in safeguarding the legal and legitimate interests of Chinese enterprises."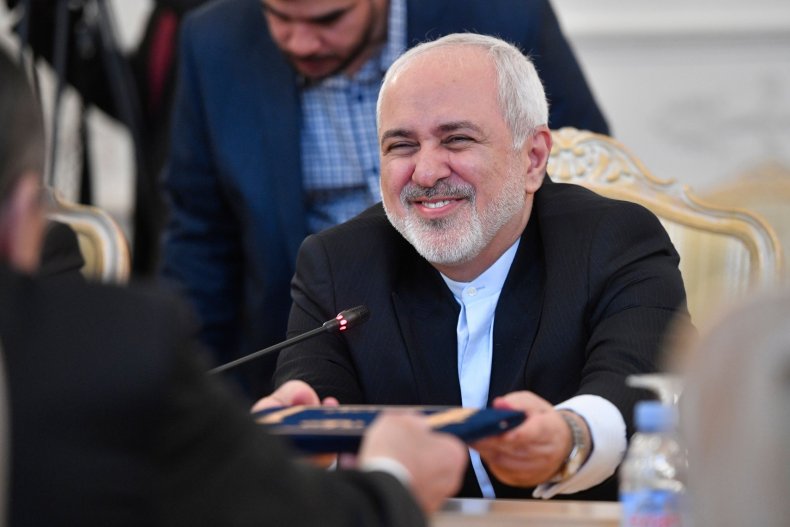 In addition to attacking Iran's economy, the Trump administration has threatened military action against the Shiite republic in response to its alleged support for militant groups and ballistic missile development. On Sunday, White House national security adviser John Bolton announced that the USS Abraham Lincoln carrier strike group and a bomber task force would be deployed early to the Persian Gulf in response to information reportedly suggesting an Iranian plot to target U.S. interests in the region.
Zarif dismissed the warning as warmongering by the so-called B-Team consisting of Bolton, Israeli Prime Minister Benjamin Netanyahu, Saudi Crown Prince Mohammed bin Salman and United Arab Emirates President Khalifa bin Zayed Al Nahyan. His U.S. counterpart, Secretary of State Mike Pompeo, expanded on the threat by making a surprise trip Tuesday to Iraq amid claims that "Iran is escalating their activity."
Pompeo said, "We don't want anyone interfering in their country," which the U.S. invaded in 2003 amid accusations that then-President Saddam Hussein possessed weapons of mass destruction and supported Al-Qaeda, charges that later proved to be false. Since Hussein's ousting and eventual execution, Baghdad has grown increasingly torn between the competing interests of Washington and Tehran.