Iran: Islamic Republic Is Again Largest Backer of Hamas Against Israel, Providing Weapons and Money for 'Resistance'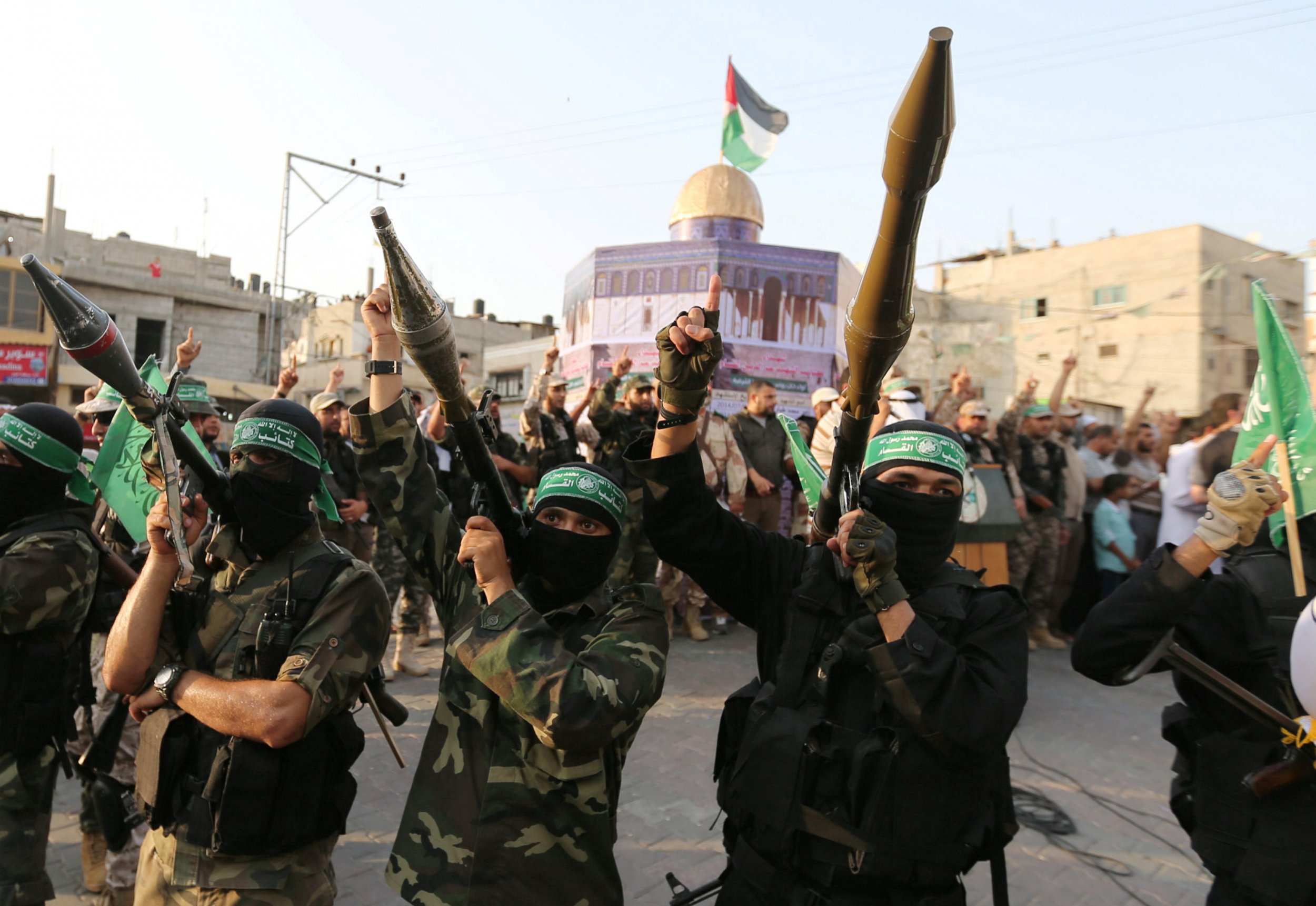 Iran has returned to its old position as the largest backer of Hamas after Tehran fell out with the Palestinian militant group in 2012 over their divergent positions on the civil war in Syria.
The group's new hardline leader in the Gaza strip, Yahya Sinwar, told reporters Monday that Iran was now the biggest supporter of the Hamas armed wing, the Qassim Brigades, and added Iran's relationship with Hamas had returned to its old strength.
Read More: Israel: Tel Aviv Bus Station Guards Detain All Arabs Who Don't Have ID In Racial Profiling Strategy
"Relations with Iran are excellent and Iran is the largest supporter of the Izz el-Deen al-Qassam Brigades with money and arms," Sinwar said according to Reuters. "The relationship today is developing and returning to what it was in the old days…This will be reflected in the resistance [against Israel] and in [the Hamas] agenda to achieve the liberation," the Hamas leader said.
Neither Hamas nor Iran openly disclose the scale of the Islamic Republic's backing but regional diplomats have indicated the money sent by Iran dramatically reduced over the course of Syria's six-year-long civil war. What aid has arrived for the group, which seized control of Gaza in 2007, was directed to the Qassim Brigades rather than the Hamas political wing.
.
Iran and Hamas fell-out over the latter's refusal to back Syrian President Bashar al-Assad. Iran, along with Russia, is one of the principal backers of the regime in Damascus. But the Palestinian Islamist movement dropped its long-standing alliance with Assad in 2012. At the time, Hamas was one of the last remaining Sunni Muslim groups to stand by Assad.
Sinwar's February election represented a solidification of the role played by Hamas military hardliners in its political dealings. The military veteran, who spent 22 years inside an Israeli prison, was the leader and one of the founding members of the Qassim Brigades.
Sinwar has been a vocal critic of more moderate civilian leaders. Following the 2014 Gaza-Israel conflict he called for Hamas to take better advantage of the escalating military situation.
However, in this most recent press conference the former military leader said a direct conflict was not in Hamas' strategic interests, even if the group was always prepared for a confrontation. "We are not interested in a war, we do not want war and we want to push it backward as much as we could so that our people will relax and take their breath and in the same time we are building our power," he said. "We do not fear war and we are fully ready for it."