Iran: Top General Confirms 'important' Ballistic Missile Test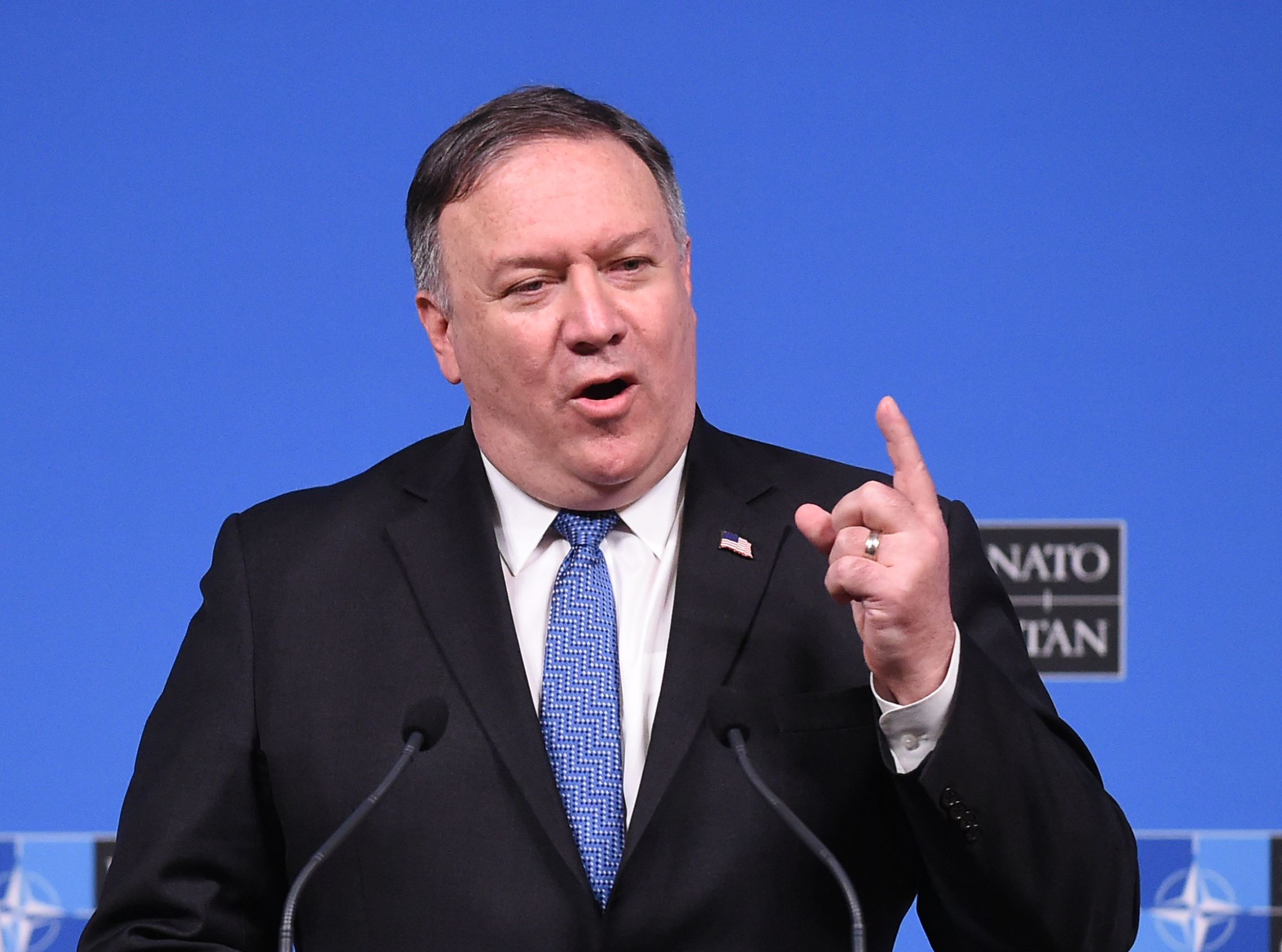 Iran recently performed an "important" ballistic missile test, the country's semi-official Fars news agency confirmed Tuesday.
U.S. Secretary of State Mike Pompeo previously said the test violated U.N. restrictions on the country's missile program.
Top military commander Amir Ali Hajizadeh said Tuesday the test had riled the U.S., telling Fars: "Such reactions show that it has been a very important issue to them." The official, who heads the Revolutionary Guards aerospace division, claimed the country tests some 50 missiles each year.
Pompeo issued a statement December 1 criticizing Iran for test-firing "a medium-range ballistic missile that is capable of carrying multiple warheads."
"The missile has a range that allows it to strike parts of Europe and anywhere in the Middle East," he said. "This test violates UN Security Council resolution 2231 that bans Iran from undertaking 'any activity related to ballistic missiles designed to be capable of delivering nuclear weapons, including launches using such ballistic missile technology.'"
A State Department spokesperson told Newsweek the office condemns the test "in the strongest possible terms," calling on Iran to immediately stop testing missiles that could carry nuclear warheads. Failing to "restore deterrence," the spokesperson continued, risks exacerbating tensions in the region.
Countries including France and the U.K. have also warned the test may infringe the resolution. U.K. Foreign Secretary Jeremy Hunt wrote on Twitter: "Deeply concerned by Iran's test firing of a medium range ballistic missile. Provocative, threatening and inconsistent with UNSCR 2231."
Similarly, Reuters reported French foreign ministry spokesperson Agnes von der Muhll as saying: "France is concerned about Iran's mid-range ballistic missile test... It condemns this provocative and destabilizing action."
But Iranian foreign minister Javad Zarif rejected such accusations. According to Fars, he told reporters in Iran: "Since Iran does not have any plans to develop nuclear weapons, therefore, it does not design its missile program to carry nuclear weapons."
Zarif defended Iran's missile tech further Tuesday, according to the Tasnim news agency. "I can make it clear as the foreign minister that the issue of missiles has never been subject to negotiations and that in Resolution 2231 nothing has been approved or ratified about its prohibition for the Islamic Republic of Iran," he told the agency.
"Our defense doctrine is basically founded upon deterrence and is defensive, not offensive," he continued, according to Tasnim.
In May, Trump announced he would reintroduce nuclear sanctions against Iran, ending an Obama-era agreement that saw the U.S. and other world powers lift sanctions on the Islamic republic. In return, Iran promised to restrict certain nuclear activities and allow inspectors to probe relevant sites, the BBC previously reported.
This article has been updated with comment from a spokesperson for the U.S. Department of State.