Iran Musician Brutalized by Tehran Hopes Grammys Will Save Him: 'My Last Chance'
Iranian dissident musician Mehdi Rajabian has been blacklisted, imprisoned, and suppressed by the regime in Tehran for making music it deems unacceptable. Despite it all, the 31-year-old is releasing a new album—one he warns could be his final protest.
Rajabian wrote his previous album while in prison serving a six-year term for his illegal music. The composer's repeated use of female voices in his music particularly rankled the Iranian authorities.
He and his brother Hossein went on hunger strike while imprisoned in 2016. Rajabian eventually required hospital treatment for internal bleeding. He lost 33 pounds and was left with severely swollen muscles all over his body.
"I experienced death," he told Newsweek from his home in Tehran, struggling against a poor internet connection.
"All the muscles in my body are swollen and weak. For this reason, I could not even play in the instrumental album and only composed and arranged. If I go back to prison, an irreparable thing could happen."
"Coup of Gods," the latest album, is released on September 17 with the collaboration of U.S. producer Harvey Mason Jr., the current president of The Recording Academy, which presents the Grammy Awards.
Rajabian hopes the release will give him a platform from which he can win the backing of The Recording Academy and Grammy recognition.
The album's philosophy is about looking to and predicting the future, Rajabian told Newsweek. The album cover art includes a grave and a man grown thin from poverty, macabre themes long weighing on Rajabian himself.
Psychological scars remain from his previous stint in prison. "Solitary confinement has killed my soul," Rajabian said, though added he would create for as long as he is able.
"I am doomed to produce music, although I lost everything I had on this path to music freedom and music production. Music is my weapon. Music is like my language. I say everything through music...
"I am doing what needs to be done. I have to speak because silence in these situations is betrayal."
'My Ideas Are Being Killed'
"Coup of Gods" was written outside of prison, though Rajabian was dragged to court in handcuffs last year and ordered to stop working on the project.
He remains under a three-year suspended sentence, meaning the authorities can send him back to jail at any time. Rajabian has been banned from working in Iran and other musicians are scared to work with him.
"Due to the ban and non-cooperation of studios in Iran, I spent more than nine months trying to complete it in a damp basement," Rajabian said. "I produced music to say that I am alive and no power can stop the freedom of music."
Rajabian has stubbornly refused to stop making music over recent years despite the threat of being returned to prison. But the musician said his isolation may soon stop his work entirely.
"It really may be impossible for me to produce music anymore, I'm completely locked in here," Rajabian said.
"I can't execute my musical ideas properly due to the ban. Iranian musicians do not cooperate with me because of the ban and imprisonment. My office and company have been confiscated and I am always at home.
"Because I have no income to work with Western musicians, my ideas are being killed. Your works are not for sale, concerts are forbidden, you cannot leave Iran."
Iran Under Raisi
Rajabian is agitating amid a wave of conservative momentum in Iran. The new president is Ebrahim Raisi, a former chief of the judiciary known as "The Butcher" for his oversight of mass executions in the aftermath of the Islamic Revolution.
Raisi is a conservative ideologue, with the backing of Supreme Leader Ayatollah Ali Khamenei and the country's hardliners. The regime has not hesitated to violently suppress dissent in the past and few expect that to change with Raisi in office.
Rajabian considers his music his protest. "We are all political citizens here," he said. "The political citizen is protesting his current situation. He cannot remain silent in the face of oppression and what is happening around him. Silence is betrayal."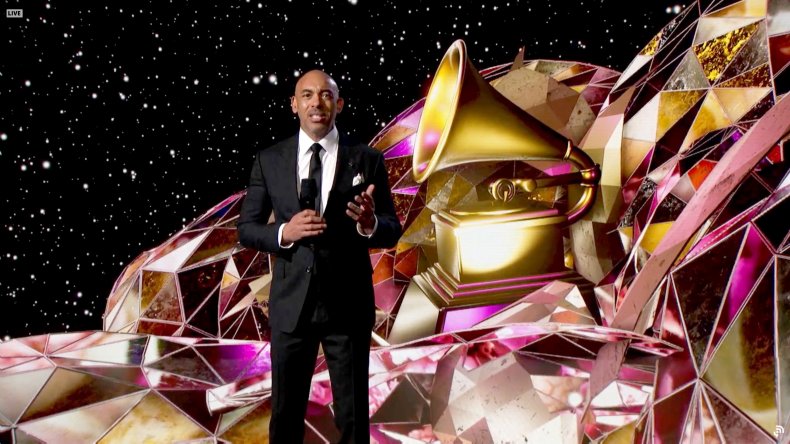 There is no neutrality in music-making in Iran, Rajabian said: "Everything here has to do with politics. For example, when I produce women singing, why is it forbidden? This has to do with politics...We are in a very difficult time."
"My music can have any meaning. One part is the answer to oppression, another part is overcoming the artistic prohibition, and another part is the importance of producing philosophical music with pristine thought."
While the ideologues of the Islamic Republic hold sway, Rajabian expects little to change for him: "I never think of working formally in this system. Even if I stay at home for the rest of my life, I am banned."
Harvey Mason Jr.: 'The Music Is Special'
Rajabian's case is widely known—as is his music—and has had media coverage in major news outlets across the world. already been covered repeatedly by major international news outlets. In 2018, the American Global Investigative Reporting Network named him and Hossein in their list of ten acts of artistic rebellion around the world.
Still, Rajabian hopes that "Coup of Gods" can help raise his profile further so his music reaches new audiences, particularly in the U.S. with producer Harvey Mason Jr.'s help.
"Harvey helped me complete the album," Rajabian said. "Harvey is aware of my situation and he has personally worked on the album to help, and this is very encouraging. He is a great artist."
Mason told Newsweek of his excitement over the release, a project completed despite the two being unable to meet in person. "It's been different working with Mehdi since everything has been done over email or text. In my opinion, the art he creates is unique. The music is special," Mason said.
"I heard his story and it was compelling but ultimately it was the music that excited me and made me want to release his project."
He, too, is aware of the dangers: "Mehdi has asked that his music be released so that is his decision. I'm pleased to help him share his art."
Now, Mason and Rajabian will have to wait and see if the album strikes a chord with the American market. "It's hard to predict what will happen with any project but I love music and at Hundredup, we put out music we love," Mason said. "The consumer will decide."
Rajabian has previously collaborated with musicians across the Middle East in an appeal for peace and understanding in a troubled region. This time, he was unable to sign any Iranian female singers onto the project because of their fear of repercussions. Instead, he worked with two American female musicians—Lizzy O'Very and Aubrey Johnson—who he said are "representatives of Iranian female singers."
"If I win an award for this album, I will present it to Iranian female singers whose voices have been banned for years," he said.
"The artists of the world value the freedom of music, and they are trying to get me through this ban on producing music. Together we are able to declare that no power can stop the freedom of music. This part of the collaboration is more about music, the color of East and West."
'Last Chance'
For Rajabian, the success of the coming album could make all the difference to his difficult position.
More international acclaim—including, potentially, from The Recording Academy and the Grammys—could give the composer leverage and protection from the authorities, or at least make it more embarrassing for them to imprison him again.
"And then I can start making more noise," Rajabian said. "This is really my last chance. If nothing significant happens for the album this time, I will no longer be able to produce music."