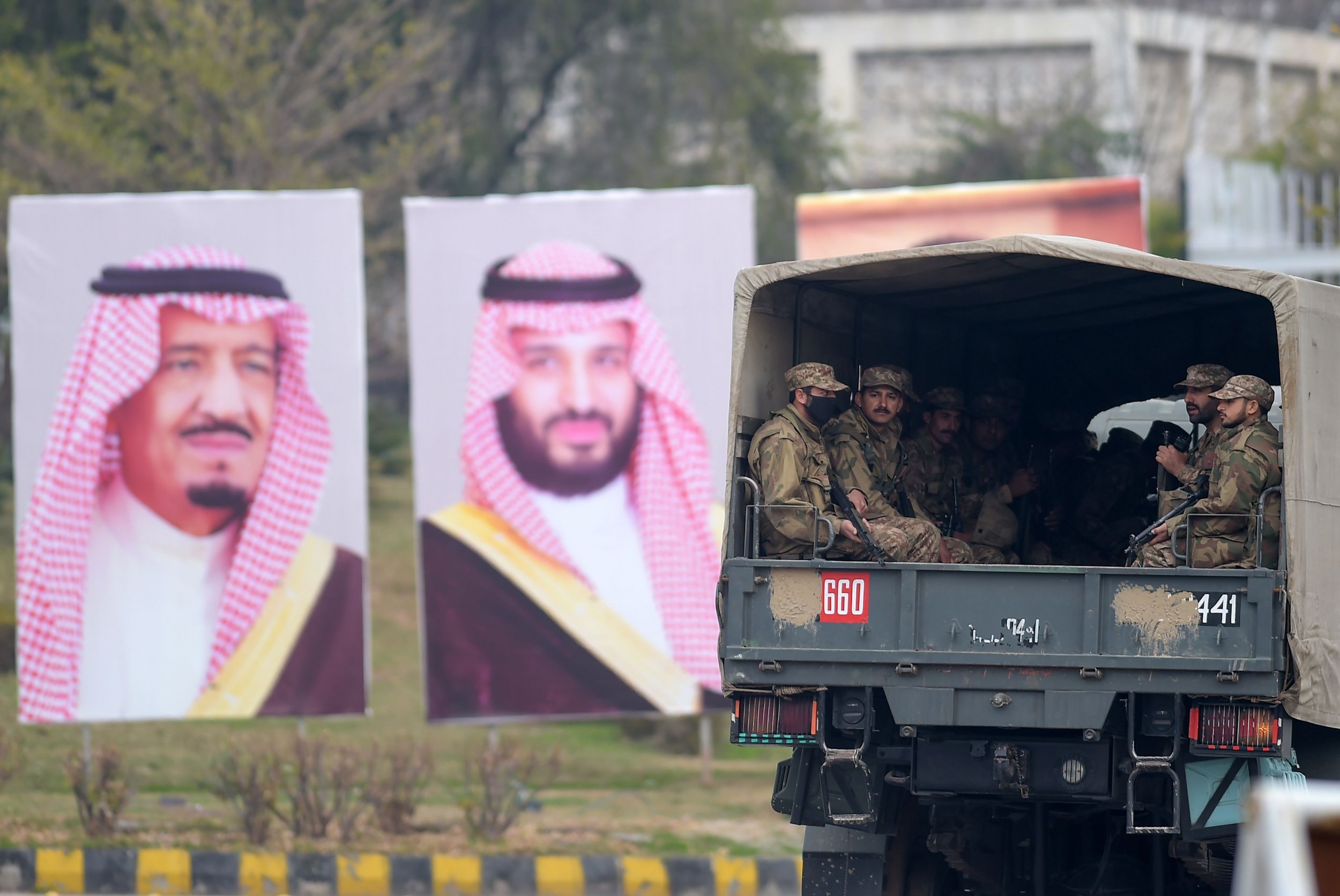 A senior Iranian military leader has predicted the extinction of the Saudi royal family within the next decade.
Major General Yahya Rahim Safavi, the former commander of the elite Revolutionary Guard who now serves as a special military adviser to Iranian supreme leader Ayatollah Ali Khamenei, responded to a recent visit by Saudi Crown Prince Mohammed bin Salman to Pakistan. Noting that Pakistan and Iran share a border, Safavi cautioned leaders in Islamabad not to trust Riyadh, as "there will be no trace of Al Saud in Saudi Arabia by 2030," according to the Tasnim News Agency.
To back up his claim, Safavi cited a report, "World in 2030," reportedly compiled by 16 organizations in the United States. The general said the report questioned the stability of the ruling Saudi royal family and expressed concern about Iran's growing regional might.
Reports did not specify which document Safavi was discussing, but a report titled "Global Trends 2030: Alternative Worlds," released in December 2012 by the National Intelligence Council, compiled the work of 16 U.S. intelligence agencies. The document warns that a "collapse the House of Saud could wreak havoc on the region's economy" and that the Middle East would face "a highly unstable future" should Iran acquire nuclear weapons.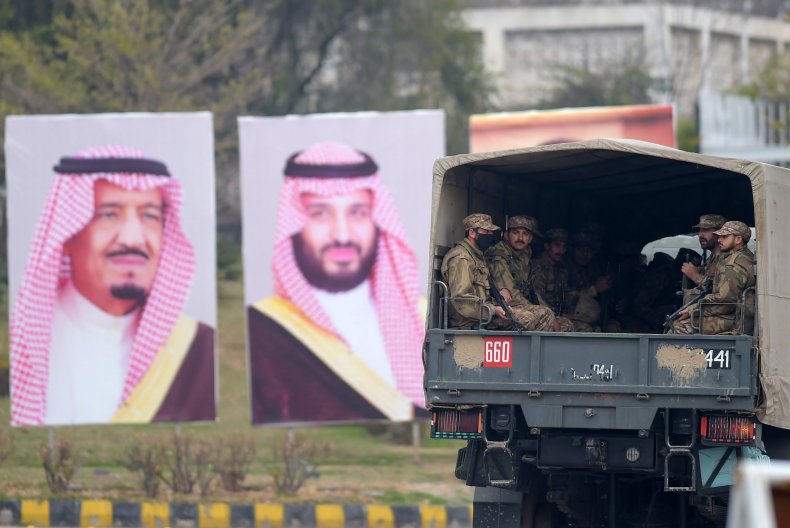 In one of the "alternative worlds" presented by the report, it said, "The transformed global energy market and Saudi Arabia's failure to diversify its economy hit Riyadh particularly hard. Saudi Arabia's economy barely grows during this period while its population continues to increase. Saudi per capita income declines from almost $20,000 today to just over $16,000 by 2030. In the face of this economic challenge, the Kingdom no longer possesses the resources to play a major regional role."
The report also imagines that a "new 'great game' ramps up in Asia" as "Sunni-Shia violence erupts in the Middle East, pitting Iran against Saudi Arabia" and "outside powers such as the US and Europe decline to intervene." The research warned of another scenario that saw "Saudi Arabia obtaining nuclear weapons or capabilities from Pakistan" in response to Iran's development of weapons of mass destruction.
The seven-year-old report could not have foreseen the nuclear deal forged between Iran and the U.S., along with China, France, Germany, Russia and the United Kingdom, in 2015. But President Donald Trump's decision to exit the deal last May and impose sanctions over Tehran's alleged support for militant groups and ballistic missile development has raised fears of a nuclear arms race in the region. While Iran has continued to adhere to the deal, officials have warned that nuclear production could restart at any point if the remaining signatories do not provide the country with an incentive to stay, given strict economic measures by the U.S.
As the Trump administration continued to accuse Iran of seeking to develop nuclear weapons, a report published Tuesday by Elijah Cummings, chairman of the House oversight committee, cited whistleblowers who revealed "efforts inside the White House to rush the transfer of highly sensitive U.S. nuclear technology to Saudi Arabia in potential violation of the Atomic Energy Act and without review by Congress as required by law—efforts that may be ongoing to this day."
"Day by day it becomes clearer to the world what was always clear to us: neither human rights nor a nuclear program have been the real concern of the U.S. First a dismembered journalist; now illicit sale of nuclear technology to Saudi Arabia fully expose #USHypocrisy," Iranian Foreign Minister Mohammed Javad Zarif tweeted in response.
Iran, whose struggling economy has been further strangled by U.S. sanctions, is still reeling from a rare suicide bombing that struck a bus carrying members of the Revolutionary Guard in the southeastern province of Sistan and Baluchistan, killing up to 27 and wounding over a dozen more. A Sunni militant group called Jaish al-Adl, consisting of Baluch separatists, claimed responsibility.
Iranian authorities announced the arrest of six suspects in the attack, which they claimed was carried out by a team of three Pakistani nationals. The bombing came just the day before another suicide bombing, claimed by Sunni militant group Jaish-e-Mohammed, killed 40 Indian soldiers in the disputed region of Kashmir, prompting New Delhi to blame Islamabad. Pakistan has denied any connection to either attack.
The sudden unrest could prompt uneasiness among Asian powers as they attempt to enhance their own multilateral ties and step up their role in solving the crisis in Afghanistan. Pakistan's closest regional ally, China, said Tuesday that a "stable Pakistan-India relationship is crucial to regional peace, stability and development." Beijing, a crucial oil partner for Tehran, also welcomed the crown prince's visits to Islamabad, followed by a trip to New Delhi.
Back in China, Iranian parliament speaker Ali Larijani visited Beijing to cement Iran's role in Chinese President Xi Jinping's expansive "One Belt, One Road" development initiative, which involves nearly every country in the region.