Iran Plans Nuclear Submarines in Defiance of U.S. and Trump's Warnings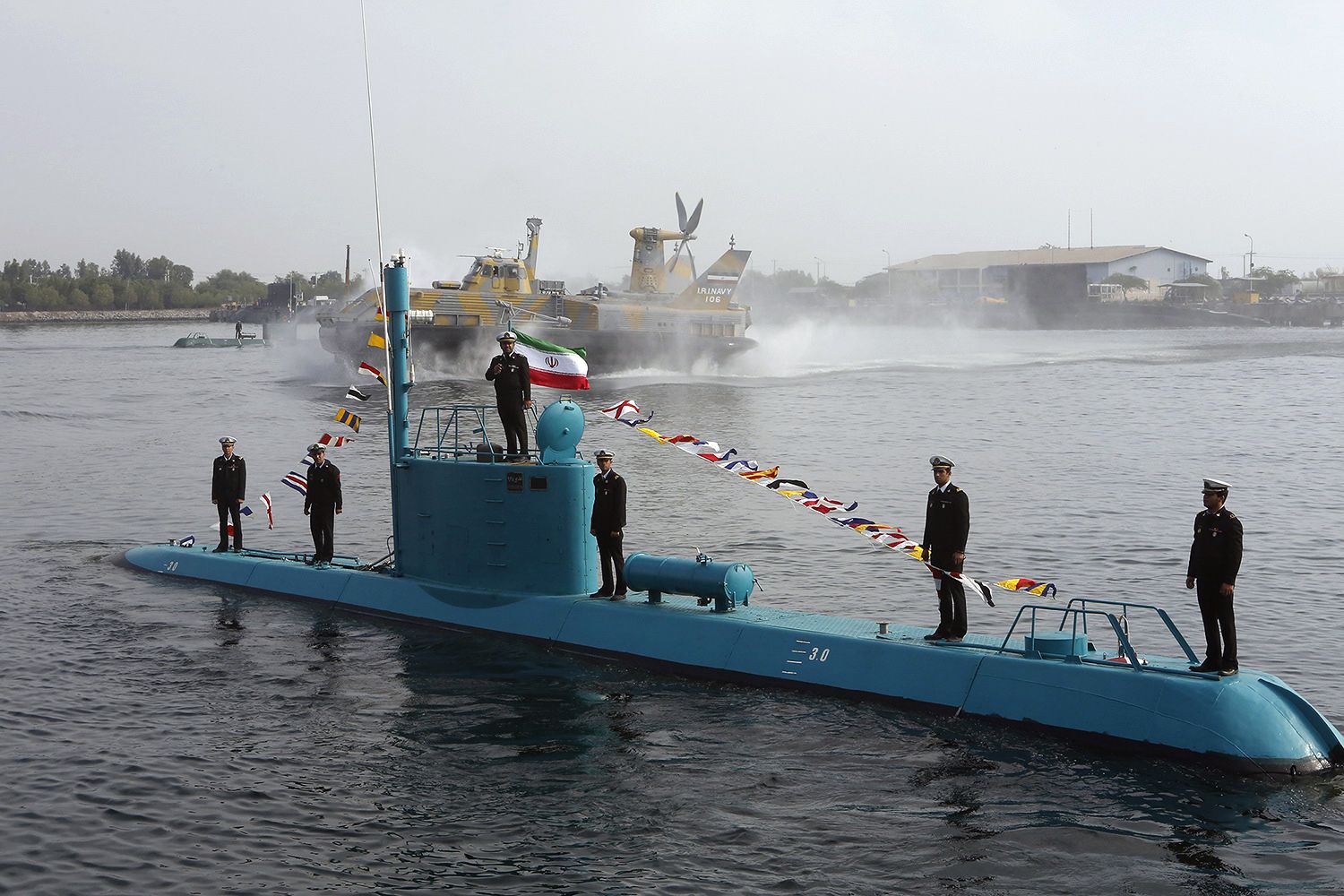 Iran has declared its intention to build nuclear submarines despite a succession of warnings from U.S. officials and President Donald Trump that a 2015 nuclear deal with Tehran could be scrapped.
A report by the International Atomic Energy Agency (IAEA), the U.N.'s nuclear watchdog, revealed that in January, Tehran informed the body of its intention to "construct naval nuclear propulsion in the future."
Related: Iran Is Building Nuclear Submarines and a New Destroyer Despite Donald Trump's Warnings
According to Agence France-Presse, further details about how and why Iran may want to develop the vessels were unclear, and the ambiguity has raised concerns that Iran might use highly enriched uranium to power the submarines. Production of the nuclear material is prohibited under the terms of the nuclear deal with the U.S. and world powers.
Iran's program for building nuclear submarines came to the fore in recent months as Tehran and Washington escalated their war of words over the 2015 nuclear accord.
Both on the campaign trail and since taking office, Trump has been deeply critical of the deal, hailed as one of the most important foreign policy achievements of the preceding administration.
Under the agreement, Iran said it would give up its nuclear weapons program in exchange for the lifting of economic sanctions.
In September 2017, amid the ratcheting of tensions, Iran's naval commander said the country's nuclear agency was under orders to start producing nuclear reactors for fueling and propulsion systems that could be used on ships and submarines. Rear Admiral Habibollah Sayyari said a nuclear-powered destroyer could be ready in a year.
The IAEA said Iran is still sticking to the 2015 nuclear accord, according to the report, released Thursday. The U.N.'s nuclear agency also said that Iran's tough stance on nuclear submarines was likely a reaction to Trump's rhetoric.
Despite Tehran vowing to stick to the deal, the president last month set a 120-day ultimatum for lawmakers to fix the deal. Foremost among Trump's concerns are Iran's ballistic missile program. Tehran, meanwhile, has said it is unwilling to renegotiate the deal.