Trump Takes Saudi Arabia's Side In Bitter Dispute with Iran Over Middle East Geography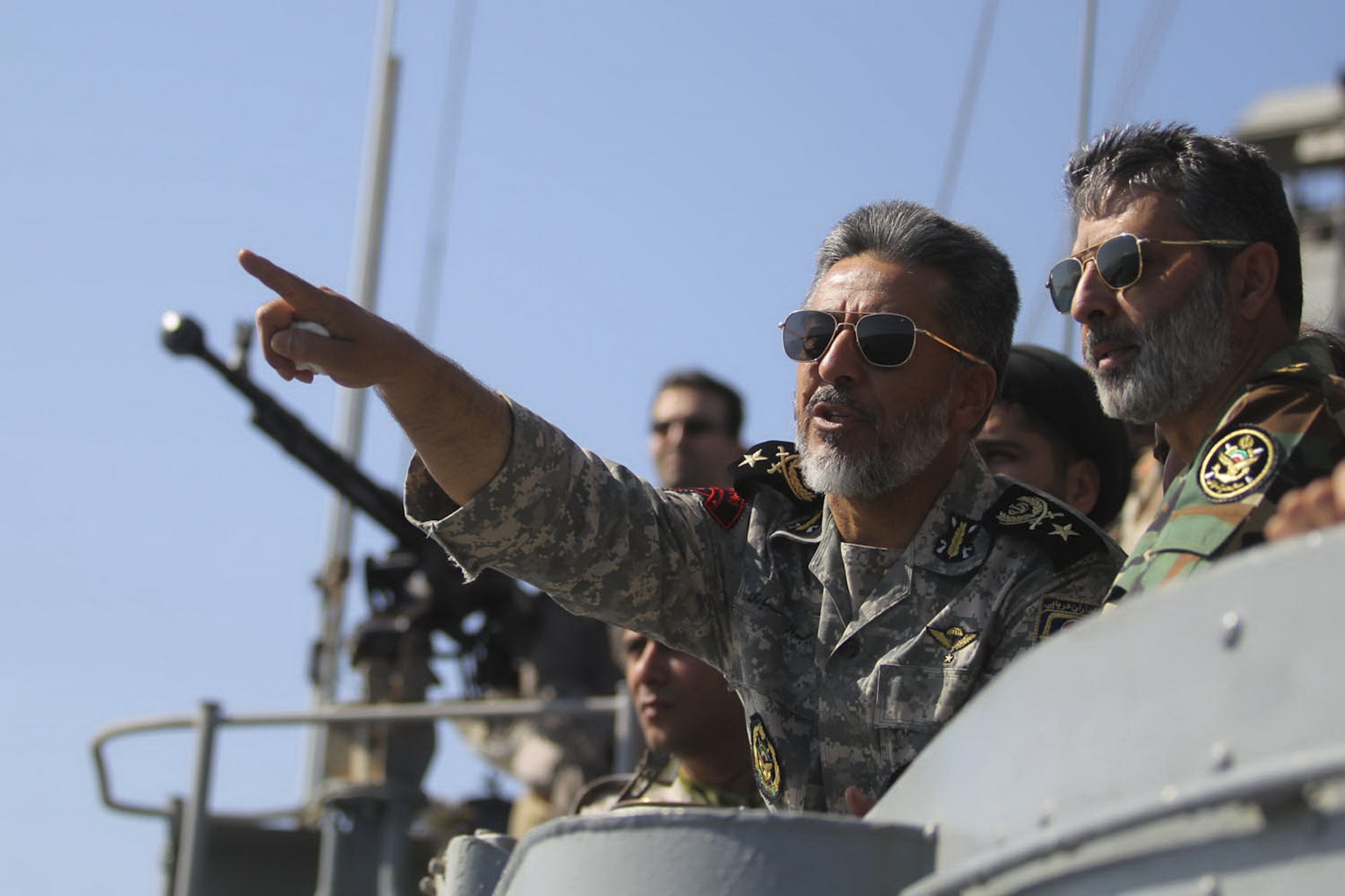 On Monday, a high-ranking Iranian military leader joined a number of the country's officials in condemning President Donald Trump's use of the term "Arabian Gulf" to refer to a region traditionally called the Persian Gulf in the U.S. and many countries around the world.
At the commencement of a four-day naval symposium in Italy, Iranian Navy Commander Rear Admiral Habibollah Sayyari called into question Trump's motivation for using the often politically charged phrase during the president's announcement of a new U.S. strategy toward Iran on October 13. While a number of Arab states that rival Iran in the strategic region refer to it as the "Arabian Gulf," most U.S. officials—including Trump's presidential predecessors—have historically used the more commonly known and U.N.-recognized name, Persian Gulf, or simply "the Gulf."
Related: In Trump's war with Iran, U.S. allies are siding with Russia and China
"It indicates his lack of understanding and knowledge of history, because the name of the Persian Gulf has been always in historical records and there are so many documents to prove that," Sayyari said, according to Iran's semiofficial Mehr News Agency.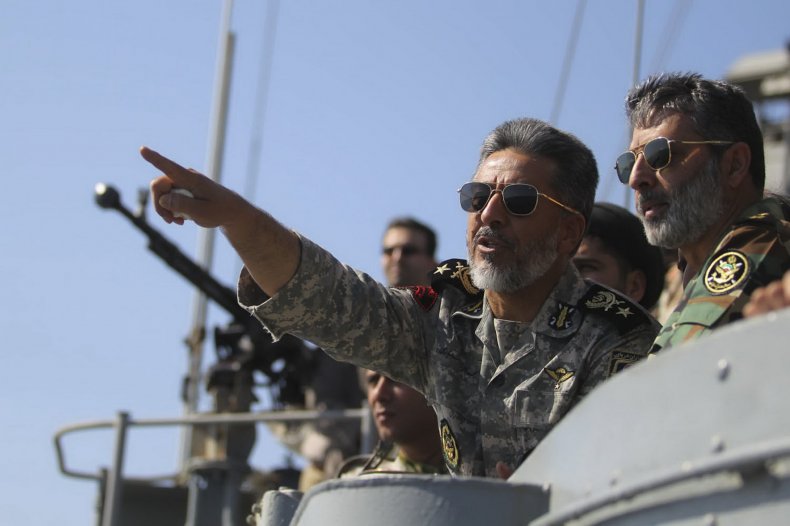 Trump's decision to use the controversial term highlights a historic dispute over what the region should be called, and it has been largely received in Iran as an attack on the country and its cultural history. The name "Persian Gulf" dates back to ancient maps and documents created by the Persians, whose empire once expanded across the Middle East and whose nominal significance to the Gulf has persisted throughout the ages, being later carried on by successive Greek and British rulers, according to The New York Times.
The first unified opposition to the label came amid the rise of Pan-Arabism in the 1950s, with leaders such as Egyptian President Gamal Abdel Nasser insisting that fellow Arab countries claim the strategic, mostly Arab region's name from Iran, then ruled by Western ally Shah Mohammad Reza Pahlavi following a 1952 CIA-backed coup that restored him to power. Even Nasser, however, used the term "Persian Gulf" in some of his early speeches, expressing solidarity with Arabs "from the Atlantic Ocean to the Persian Gulf" in the 1950s.
The "Arabian Gulf" cause was increasingly picked up by the Arab monarchies of the Arabian Peninsula, especially Saudi Arabia, as frictions arose with Iran, which has been led by a revolutionary Shiite Muslim government since 1979. Certain branches of the U.S. military, which maintains a sizable presence in the region, have sided with their Arab allies in using the term "Arabian Gulf," but many continue to use both terms interchangeably.
Despite trash-talking Saudi Arabia during his presidential campaign for what he thinks are insufficient contributions to U.S. defense, Trump has since positioned himself as a fervent supporter of Riyadh, especially as he escalates his opposition to Iran. Both the U.S. and Iran are actively battling the Islamic State militant group (ISIS) in Iraq and Syria, but Iran's expanding sphere of influence presents a major obstacle to U.S. interests in the region.
The naming dispute also highlights the muted ideological differences that haunt Iran's partnership with Syria, whose Baathist government is a bastion of secular Arab nationalism. Iran is one of Syrian President Bashar al-Assad's closest allies, and Iranian support has played a crucial role in helping the Syrian leader regain momentum against a six-year rebellion by insurgents and jihadis threatening his rule. But the proliferation of Iran-backed, foreign militias may present a challenge to Assad's efforts to stabilize his mostly Arab, Sunni Muslim country.
The state-run Syrian Arab News Agency has interchangeably used the terms "Arabian Gulf" and "the Gulf" to refer to the region but does not appear to have publicly incurred the wrath of its Iranian ally, as other outlets have.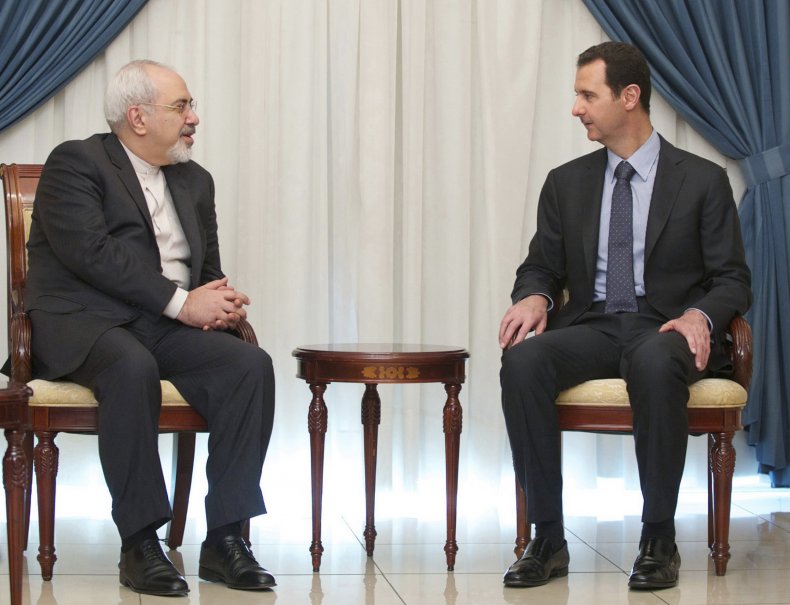 While Trump's use of the term was just one of many attacks hurled at Iran during last week's announcement, in which he refused to certify a 2015 nuclear treaty and accused the country's government of being "a fanatic regime" that sponsors terrorism abroad, it received one of the most indignant responses of all. Iranians stormed Trump's official Instagram and Twitter accounts with choice words for the president, and even Iranian Foreign Minister Mohammad Javad Zarif shared his outrage on social media.
"Everyone knew Trump's friendship was for sale to the highest bidder. We now know that his geography is too," the diplomat tweeted Friday.
The October 13 remarks were the first time Trump has publicly used the term "Arabian Gulf," and while he appears to have usually referred to the region as "the Gulf" before, he hasn't always felt this way. In one of the billionaire real estate mogul's earliest forays into politics, Trump used the term "Persian Gulf" in a 1987 advertisement in The New York Times. In it, he called on the U.S. government to "stop paying to defend countries that can afford to defend themselves" and specifically targeted Saudi Arabia and Japan.