President Joe Biden's administration is seeking to distance itself from the previous White House by pursuing diplomacy with Iran, but the new U.S. leadership has informed Newsweek that a military option remains on the table in the event talks should fail and confrontation arise.
An Iranian official also expressed to Newsweek his country's hopes for a return to diplomacy, but warned his country was prepared to respond to any attack.
Even in the first weeks of the Biden administration, the stakes of Washington-Tehran relations are running high. Iran seeks to expedite the return of the U.S. to a 2015 nuclear deal abandoned by former President Donald Trump, whose aggressive "maximum pressure" campaign State Department spokesperson Ned Price said "has failed" in a statement sent to Newsweek.
"Iran has both accelerated its nuclear program and intensified its regional activities," he said.
Rather than continue down the path forged by Trump, Price explained that Biden and Secretary of State Antony Blinken saw negotiations as the best way to advance the interests of the U.S. and like-minded nations.
"The President and Secretary of State are determined to resume diplomacy as a more effective means of achieving our goals," Price said. "As for the details of how this can be achieved, we intend to consult closely with congress, our allies and partners."
But if this new path should end in hostilities, Price said the president was ready to shift from the State Department to the Pentagon.
"That said, If Iran chooses to narrow the space for diplomacy by confronting the United States, there should be no doubt in anyone's mind that he will be prepared to defend U.S. troops and vital interests, including with appropriate force," Price said. "We certainly hope it doesn't come to that, but the President will never hesitate to uphold his responsibilities as Commander-in-Chief."
Responding to Price's comments, Iranian permanent mission to the United Nations spokesperson Alireza Miryousefi said his country rejected such a conflict. At the same time, he said the Islamic Republic was prepared to answer any attack—as demonstrated by the retaliatory missile strike that followed the Trump administration's killing of top Iranian Revolutionary Guard Quds Force commander Major General Qassem Soleimani last year.
"Iran is not interested in military confrontation with the U.S.," Miryousefi told Newsweek. "However, we have proven, including during the former U.S. administration, that we are determined to vigorously respond to any act of aggression against our territory and interests."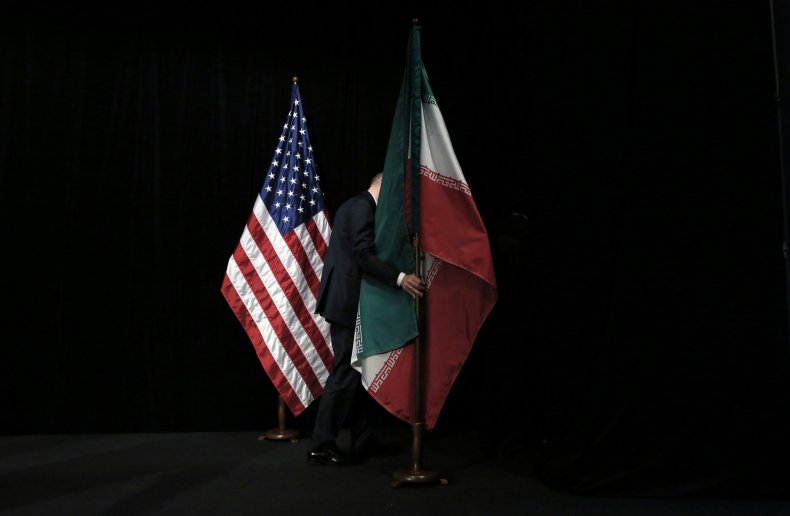 The remarks come days after Iranian Foreign Minister Mohammad Javad Zarif issued an offer to break the apparent impasse over prospective discussions between the U.S. and Iran. Both countries had been insisting that the other must first return to compliance with the nuclear agreement officially known as the Joint Comprehensive Plan of Action (JCPOA).
But in an interview Monday with CNN, Zarif suggested a new way forward. He suggested that EU Foreign Affairs High Representative Josep Borrell, who presides over the JCPOA Commission also including China, France, Germany, Iran, Russia and the United Kingdom, could "choreograph the actions that are needed to be taken by the United States and the actions that are needed to be taken by Iran."
He claimed that Iran's compliance with the treaty had been verified by monitors, and that the problem lay with the U.S.
"Clearly, actions that Iran takes have always been monitored and certified by the IAEA and we have shown that we fulfill our promises," Zarif said at the time. "The side that has not been able to show it fulfill its promises has been the United States, and as I said, the United States has to prove its bona fides, we have already proven our bona fides."
He said Iran's increased enrichment of uranium was a response to the harsh sanctions imposed by the U.S.
"If we are away from the strict limitations of the nuclear agreement it's because the United States tried to impose a full economic war on Iran," Zarif said. "Now if it stops that, we will go back into full compliance."
During a press conference the following day, Price was non-committal on Zarif's proposal, saying Iran was "a long way" from meeting the U.S.-set criteria for talks. On Wednesday, he told Newsweek that the Biden administration's position has not changed.
"As the President and Secretary Blinken have said, if Iran comes back in strict compliance with its commitments under the JCPOA," Price said, "the United States would do so as well in order to build a longer and stronger deal that also addresses other areas of concern."
He said that primary concern of Biden and Blinken remained Iran's potential nuclear capability, arguing that they "are committed to ensuring that Iran does not acquire a nuclear bomb," and that the president "believes diplomacy, in coordination with our allies, is the best path to achieve that goal."
But he again emphasized that this would take some time to accomplish and verify, given the missteps of the past administration. Iran has suspended limits on uranium enrichment in response to a failure of Western parties to the JCPOA to normalize trade ties, a measure the country argues is permissible under United Nations Security Council resolution 2231.
"At this point, Iran has taken a number of highly concerning nuclear steps that have significantly reduced the breakout time from what was the case at the end of the Obama-Biden administration," Price said. "Those steps need to be reversed."
He accused Iran of not only pursuing a weapon of mass destruction but of endangering regional security with malign activities.
"An Iran with a nuclear weapon or on the threshold of having a nuclear weapon would be more dangerous when it comes to support for terrorism, support for its partners and proxies, and destabilizing the region," Price said.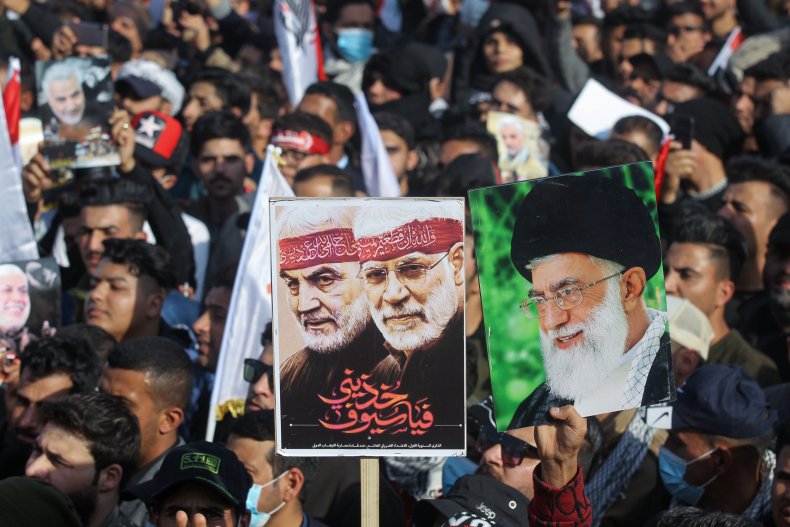 Iran, however, has always denied seeking a nuclear weapon, and has, in fact, imposed religious restrictions in the form of a longstanding fatwa issued by supreme leader Ayatollah Ali Khamenei. Miryousefi cited this ruling in his rejection of Price's narrative.
"Iran has never pursued nuclear weapons, as it is against Islam as the Supreme Leader of the Islamic revolution has stated in a fatwa," Miryousefi said. "Any claim otherwise is clearly false."
And so the troubled saga of JCPOA has continued into the early days of the Biden administration, with neither nation publicly willing to alter its stance as unilateral U.S. sanctions continue to wreak havoc on the Iranian economy.
"The US is in clear violation of its obligations under JCPOA and UNSCR 2231," Miryousefi said. "Iran has always supported genuine diplomacy to bring back full implementation of JCPOA. We have said time and again that if the U.S. returns back to full compliance with its obligations and lifts the illegal sanctions against us, Iran will go back to full compliance of its obligations."
Meanwhile, conservative Iranian lawmakers are pushing Iranian President Hassan Rouhani to take further steps away from the JCPOA in his final months in office, leaving the future of the agreement uncertain even if the Biden administration were to engage with Tehran, a possibility Price left open—under the right circumstances.
"The United States is ready to walk the path of diplomacy if Iran takes steps to show it is ready too," Price said.
The title of this story was changed to reflect that the Iranians were responding to the U.S. State Department statement.