Iran Remains in Compliance With Nuclear Deal Despite Donald Trump's Sanctions, U.N. Watchdog Reports
Iran remains in compliance with the terms of the 2015 Nuclear agreement despite Washington's decision to abandon the pact and reimpose sanctions, the U.N.'s atomic watchdog has reported.
The International Atomic Energy Agency (IAEA) released its latest report analyzing Tehran's conformity with the Joint Comprehensive Plan of Action (JCPOA)—known commonly as the Iran nuclear deal—on Thursday, revealing that the country continues to hold up its side of the treaty, according to Radio Free Europe.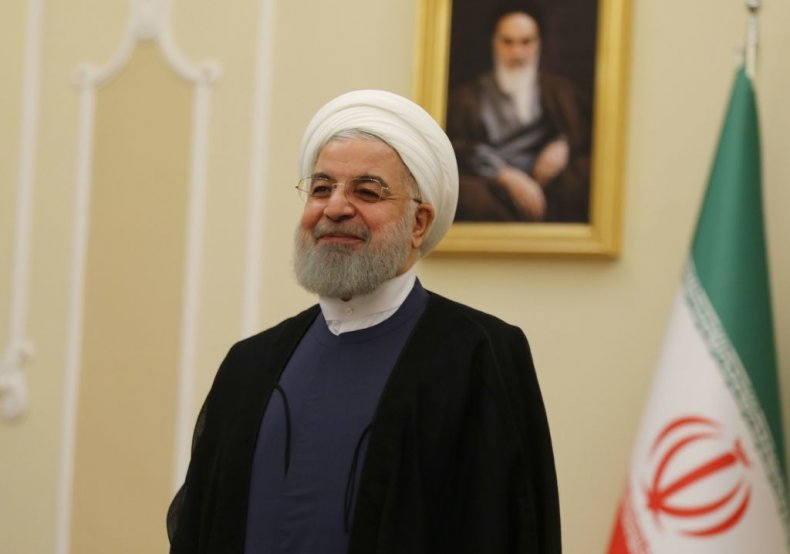 In the report, the IAEA stated that its observers had access "to all the sites and locations in Iran which it needed to visit" under the agreement's framework. The watchdog's last report, which was released in May, criticized Iran for being slow to implement "complementary access" inspections under the IAEA's Additional Protocol, although it still found that the government was complying overall. The newest report suggests that additional efforts by Tehran could "enhance confidence" in its full agreement.
French Foreign Minister Jean-Yves Le Drian also said Thursday that the deal continues to hold, despite President Donald Trump's May decision to withdraw, Euro News reported. Le Drian encouraged his European counterparts to create "permanent financial mechanisms that allow Iran to continue to trade" regardless of U.S. sanctions.
Although Trump has blasted the nuclear agreement—which was reached between Iran, France, the United Kingdom, the U.S., Russia, China and the European Union under the tenure of former President Barack Obama—many analysts and experts have said it successfully curbed Tehran's nuclear ambitions. Earlier this month, just ahead of reimposed U.S. sanctions, the foreign ministers of the European signatories issued a joint statement, pointing out that Tehran had consistently remained in compliance with the treaty, according to 11 previous IAEA reports.
However, Iranian leaders have recently expressed pessimism about the future of the international agreement.
Supreme Leader Ayatollah Ali Khamenei said Wednesday that his country should "give up hope" in European partners saving the deal. "If we come to this conclusion that it does not serve our national interests, we can abandon [the treaty]," he said.
While European leaders have expressed their full support of Iran and the JCPOA, Trump has threatened to target any businesses that chose to maintain ties with Iran. As a result, major European companies, such as French oil giant Total and German car manufacturer Daimler, have severed their ties with Tehran.
The EU has, however, offered $20 million in aid to the Islamic Republic in an effort to offset some of the impact of Washington's sanctions. But the State Department criticized the move, calling it "the wrong message at the wrong time."