Iran Warns U.S. That Trump Threats Could Spark Nuclear Program Revival 'Within Hours'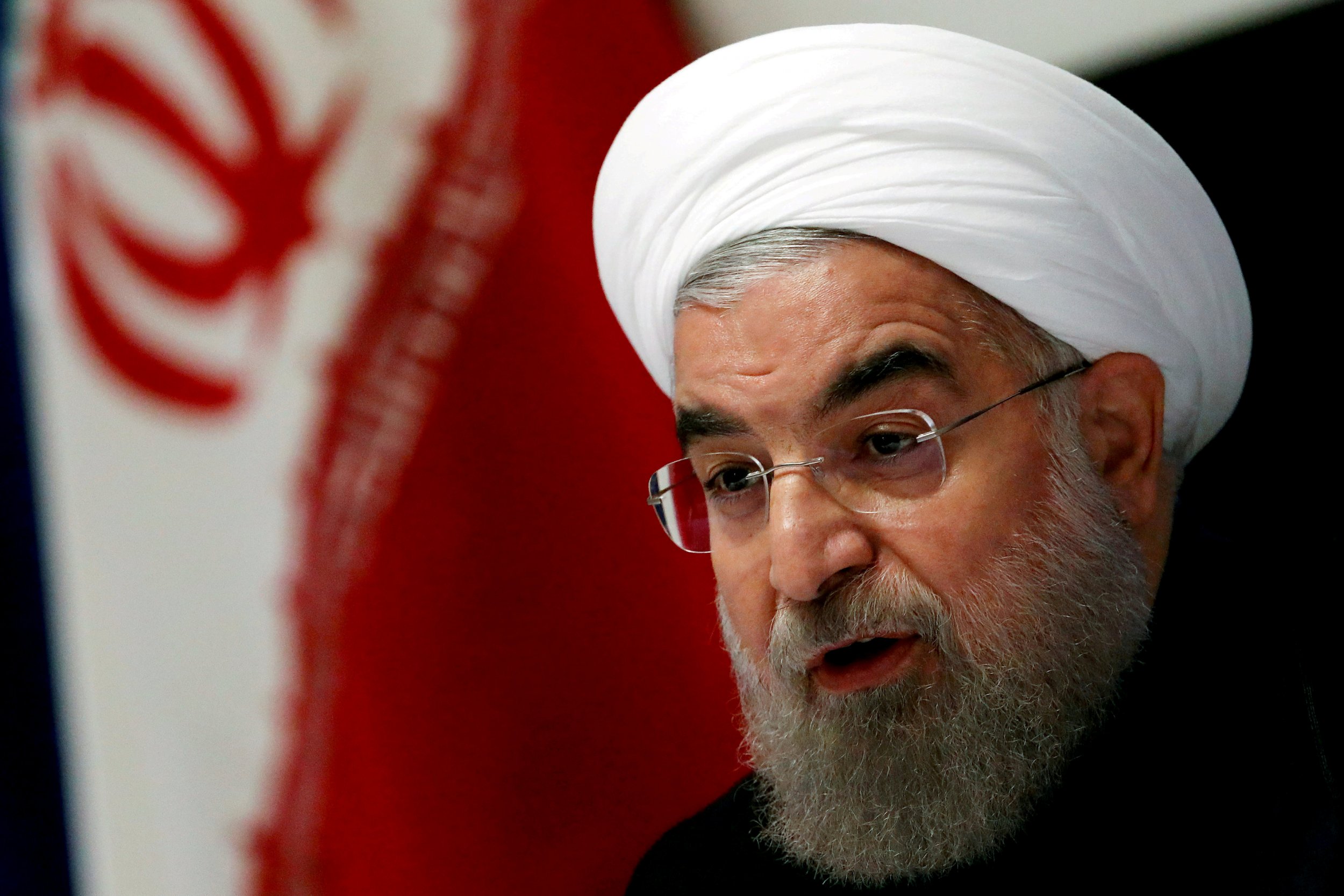 Iranian President Hassan Rouhani has warned Washington that Tehran could restart its nuclear program "within hours" as tensions mount between the U.S. and Iran.
Rouhani, who has been hailed as a moderate within the Iranian political establishment since ushering in a period of relative relative rapprochement with the West, said Iran could resume its uranium enrichment program in "an hour and a day" if Washington continues with "threats and sanctions" against Tehran, the Associated Press reported.
Read More: Iran Lawmakers Shout 'Death to America,' Vote to Expand Missile Program by $260 million
The Iranian president said despite the program's two-year hiatus it could be brought quickly up to a level even more advanced than 2015, when Iran signed its nuclear agreement with world powers. The deal, backed by a UN resolution, capped Iran's uranium enrichment levels in return for lifting international sanctions and was a centrepiece of former President Barack Obama's foreign policy.
The statements by Rouhani are the latest salvo in a war of words between Washington and Iran after the U.S. Treasury, at the beginning of August, imposed a fresh round of sanctions on Tehran over ballistic missile tests. Both Iran and the U.S. have accused each other of bad faith since the 2015 deal.
President Donald Trump has said repeatedly on the campaign trail and since taking power that he would dismantle the 2015 Iran nuclear agreement. Trump's rhetoric on Iran has so far been more aggressive than that of his predecessor, Barack Obama.
Iran denies that its missile program violates the U.N. resolution backing the 2015 deal. Under the nuclear agreement, Tehran cannot work on missiles designed to deliver a nuclear payload. Iran has denied that any of its programs involve such weapons.
Iran's parliament voted Sunday to extend the country's military budget by almost $800 million. Again, anti-American sentiment ran high as hard-line members of Iran's parliament shouted "death to America" as the bill passed. Under the new law, Iran will funnel $260 million into the country's missile program.
Like the North Korea, Iran's armed forces have increased, rather than decreased, their missile tests in the face of pressure from the United States. Amid the brinkmanship, however, Rouhani, whose political credibility is tied up in the nuclear deal, reiterated that Iran sought to remain loyal to its commitments under the deal.