An Iranian lawmaker who represents the home province of the late Major General Qassem Soleimani offered up a large cash reward to the person who kills U.S. President Donald Trump, according to a report.
"On behalf of people of Kerman province, we will pay $3 million award in cash to whoever kills Trump," Ahmad Hamzeh from Kerman, where Soleimani was born and recently buried, told fellow parliamentarians, Reuters reported, citing the Iranian news agency ISNA.
It was not clear if this is a threat endorsed by Iran's clerical leaders. Newsweek has asked the office of Iran's Supreme Leader Ayatollah Ali Khameini for comment. The State Department was also asked for comment.
Soleimani was commander of the Quds Force, the foreign arm of Iran's Islamic Revolutionary Guard Corps (IRGC), until the U.S. killed him in a drone strike on January 3, sparking a sharp escalation in the growing tensions between Tehran and Washington.
The IRGC is a designated terror group in the U.S. The Pentagon accused Soleimani of plotting further attacks on American service personnel and diplomats. Iranian-backed militias in Iraq have hit bases containing U.S. personnel with rockets a number of times in recent months.
After the U.S. struck back at the militias in airstrikes, violent protests broke out at the U.S. Embassy compound in Baghdad, which Washington accused Tehran of orchestrating. Then, as Soleimani left in a convoy from Baghdad Airport, his car was targeted in a drone strike.
The assassination shocked the world. Many onlookers welcomed the slaying of Soleimani, who most recently had led Iran's military support for the brutal Assad regime in Syria, and is blamed for the deaths of countless civilians.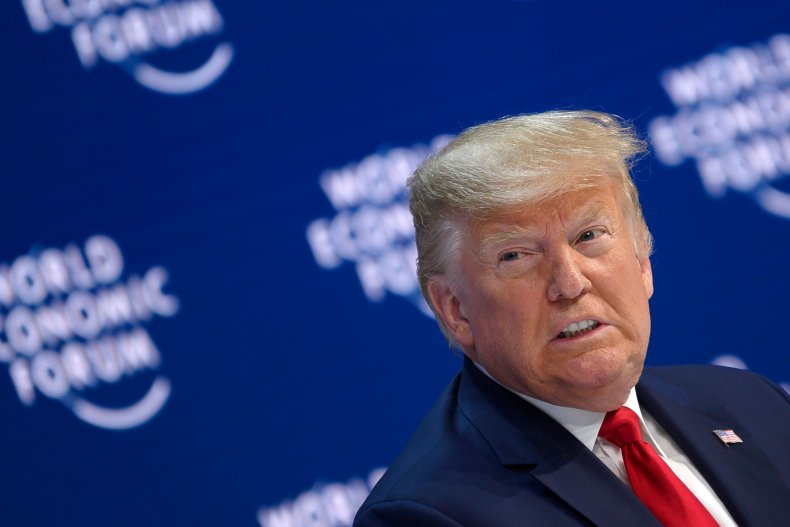 But others accused Trump of seeking to foment a full war with Iran and said Soleimani's death was a needlessly provocative move that risked plunging the Middle East into chaos. Trump said the killing of Soleimani was intended to prevent a war, not start one.
In response, Iran fired missiles at two Iraqi bases housing Americans, though there were no fatalities and only minor injuries. However, Iranian forces also mistakenly shot down a Ukraine-bound passenger plane, killing all 176 people on board, during its Soleimani retaliation.
Soleimani's funeral procession traveled through major cities and holy sites in Iraq and Iran and large crowds who turned out in the city of Kerman caused a stampede that killed dozens. But after the downing of the plane, anti-government protests erupted in Iran.
"The plane crash was a bitter incident. Losing Iranian youths and people is a bitter incident," Ayatollah Khamenei said during a rare appearance at Friday prayers in Tehran last week, the Tehran Times reported.