Iran: Trump Should 'Tackle White Supremacy Rather than Meddle in Nations' Affairs'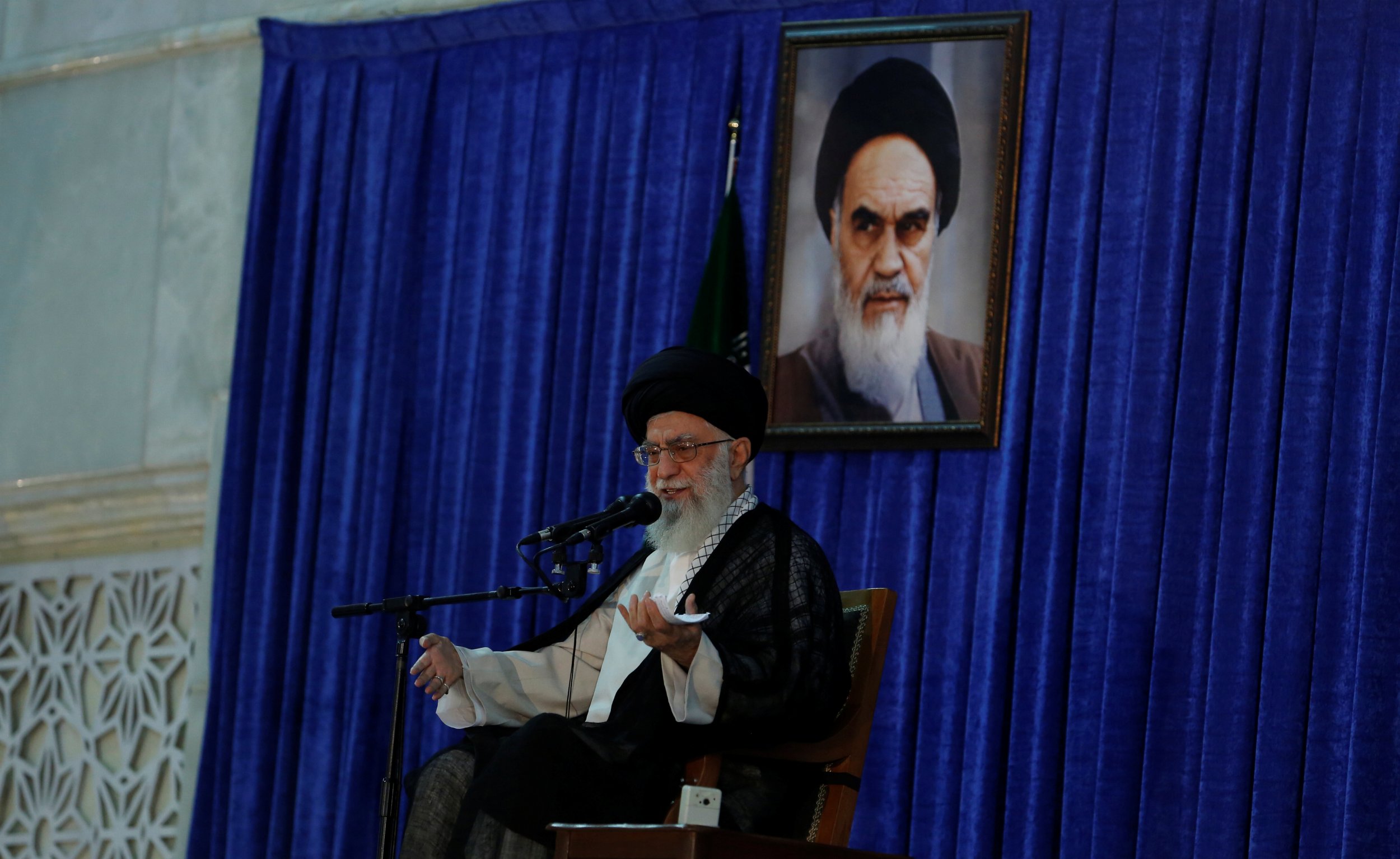 President Donald Trump's off-script press conference Tuesday about this weekend's violence in Charlottesville, Virginia, has led to widespread condemnation from across the political spectrum in the United States. And on Wednesday, Iran's supreme leader joined the onslaught, telling the president to deal with white supremacy in his own country before interfering in the affairs of others.
Related: Trump press conference: Six most incredible quotes from President's wild Charlottesville remarks
"If US has any power,they better manage their country,tackle #WhiteSupremacy rather than meddle in nations' affairs. #Charlottesville" Ayatollah Ali Khamenei tweeted.
Trump earned criticism from both Democrats and Republicans for saying that "both sides" were to blame for the violence that left one person, Heather Heyer, dead and 19 others injured following a rally by white supremacists and neo-Nazis.
"You had a group on one side that was bad, and you had a group on the other side that was also very violent," he said in an impromptu press conference at Trump Tower in New York City. "Nobody wants to say it, but I will say it right now."
Khamenei, who has been Iran's supreme leader since 1989, is not alone among the international community in denouncing Trump's comments.
"I see no equivalence between those who propound fascist views and those who oppose them," British Prime Minister Theresa May said.
Meanwhile, the secretary-general of the United Nations, António Guterres, stressed the need to "stand up against" the "racism, xenophobia, anti-Semitism and Islamophobia" that are "poisoning our societies."
But it is Khamenei's comments, as well as his attempt to take the moral high ground, that may particularly irk Trump. Since his campaign, Trump has repeatedly railed against the nuclear deal signed in 2015 that capped Iran's uranium enrichment program in exchange for the lifting of economic sanctions. While Trump has not yet withdrawn the U.S. from the deal, he imposed sanctions earlier this month on Iran over its ballistic missile program.
Iran reacted furiously, claiming that the new sanctions violated the 2015 deal. In response, Khamenei described the U.S. government as "the top aggressor and the most shameless" enemy of Iran and accused the White House of having "sharply applied hostility" against Iran.
His comments Wednesday are not the first time that Khamenei has remarked on the subject of race relations in the U.S. He has previously tweeted his support for the Black Lives Matter movement amid a series of high-profile police shootings of unarmed black men.
But Khamenei will have a hard time taking the moral high ground over the treatment of minorities. Iran's supreme leader has previously questioned whether the Holocaust took place and posted a Holocaust denial video on International Holocaust Remembrance Day last year. The country's government also continues to deny freedom of religion to Bahá'ís, according to Human Rights Watch. Iranian security forces have also targeted Christian converts of Muslim heritage.