Trump Press Conference: Six Most Incredible Quotes From President's Wild Charlottesville Remarks [VIDEO]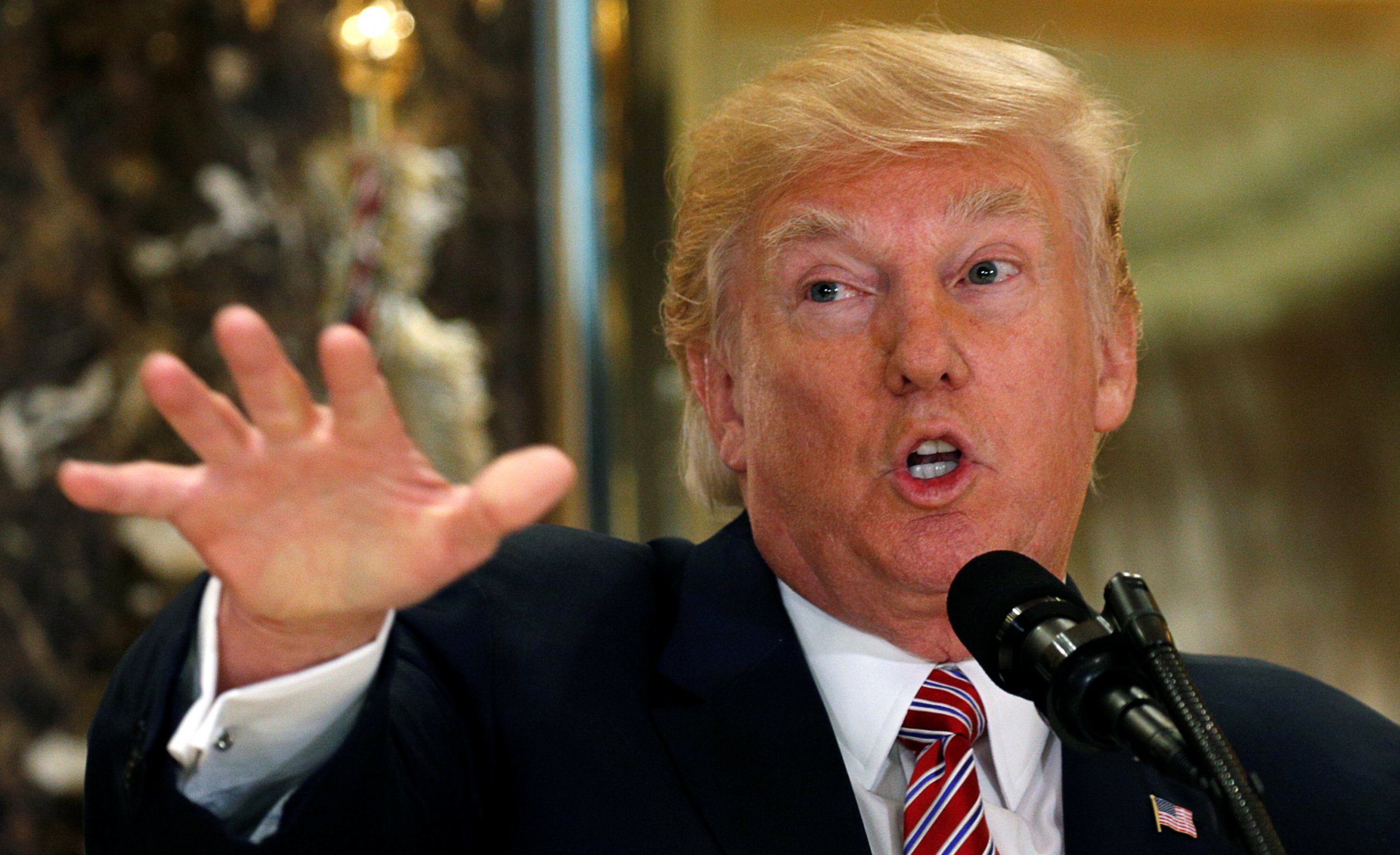 President Donald Trump gave a rare press conference Tuesday at Trump Tower in Manhattan and perhaps unintentionally revealed why he and his administration have been so reluctant to answer questions from the media since he entered the White House. In what was supposed to be a discussion about infrastructure, Trump went dramatically off-script regarding violent clashes in Charlottesville, Virginia, this weekend.
Related: Trump resistance escalates after Charlottesville with new campaign to stop White House agenda
Discussing the Opposition to Confederate Statues
"George Washington was a slave owner. Was George a slave owner? So will George Washington now lose his status? Are we going to take down statues to George Washington? How about Thomas Jefferson? What do you think of Thomas Jefferson? Do you like him? OK, good. Are we going to take down the statue? Cause he was a major slave owner. Now are we going to take down his statue?"
Trump, Who Has Repeatedly Made Statements Before Knowing the Facts, Says He Waits for the Facts
"I didn't wait long. I wanted to make sure, unlike most politicians, that what I said was correct, not make a quick statement. The statement I made on Saturday was a fine statement but you don't make statements that direct unless you know the facts. It takes a while to get the facts. You still don't know the facts. I want to know the fact.… Before I make a statement, I need the facts.
The Alt-Left
"What about the alt-left that came charging at, as you say, the alt-right, do they have any semblance of guilt? What about the fact that they have charging with clubs in their hands, swinging clubs. Do they have any problem? I think they do. So as far as I'm concerned that was a horrible, horrible day. Wait a minute, I'm not finished, fake news."
Reviving the 'Many Sides' Statement
"I watched those much more closely than you people watched it, and you had a group on one side that was bad and you had a group on the other side that was also very violent. And nobody wants to say that, but I'll say that right now. You had a group on one side that came charging in, without a permit, and they were very, very violent."
'Defending' Steve Bannon
"I like Mr. Bannon. He's a friend of mind. But Mr. Bannon came on very late, you know that. I went through 17 senators, governors, and I won all the primaries. Mr. Bannon came on very much later than that. And I like him, he's a good man. He is not a racist, I can tell you that. He's a good person. He actually gets a very unfair press in that regard, but we'll see what happens with Mr. Bannon"
Plugging His Winery
"I own a house in Charlottesville, does anyone know I own a house in Charlottesville? It's in Charlottesville, you'll see. It is the winery. I mean I know a lot about Charlottesville. Charlottesville is a great place that's been very badly hurt over the last couple of days. I own actually one of the largest wineries in the United States. It's in Charlottesville."