Iran to Announce 'Unlimited Increase' In Uranium Enrichment as Tensions Flare with Trump Administration
Iran's Atomic Energy Organization plans to announce Monday further steps to walk away from its commitments under the 2015 Joint Comprehensive Plan of Action (JCPOA), including an "unlimited increase" in uranium enrichment.
Representatives of Iranian media have been invited to hear the announcement from Iran's Arak nuclear facilities, the Persian Gulf nation's Tasnim News Agency reported on Sunday. The Iranian government plans to move forward with "an unlimited increase in the enriched uranium stockpile and a second step that Iran could take to back off from certain commitments" under the JCPOA, commonly known as the Iran nuclear deal, the agency wrote.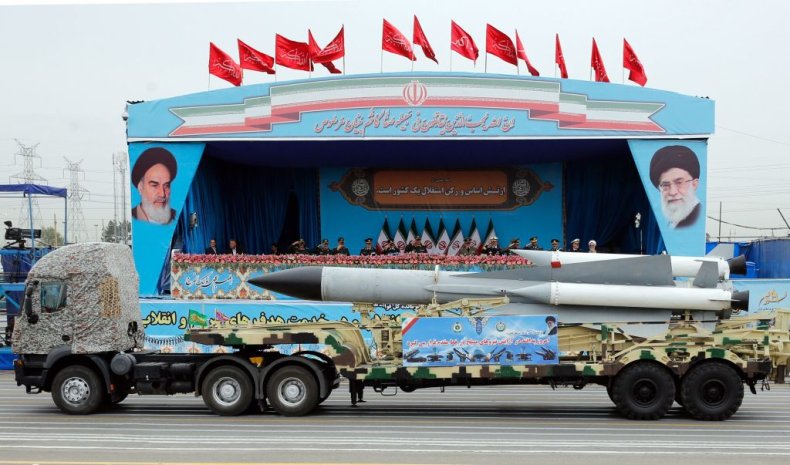 The decision by Iranian leaders came after a related warning last month. Tehran said it would begin stepping back from its commitments under the international treaty unless fellow signatories did more to hold up their promises. Under the 2015 pact, the United States, the United Kingdom, the European Union, Germany, France, China and Russia agreed to provide Iran with sanctions relief and international investment if it curbed its nuclear program.
Get your unlimited Newsweek trial >
But President Donald Trump withdrew the U.S. from the treaty, which was signed by his predecessor President Barack Obama, in May 2018. Tensions have increased between Washington and Tehran as a result, with the U.S. pressuring other JCPOA signatories to withdraw from the accord. Thus far, the other nations have remained critical of the Trump administration's withdrawal and have attempted to keep the deal alive. However, U.S. sanctions pressure has proven difficult to counter.
Trump and his administration have blamed recent attacks, last month and last week, targeting oil tankers in the Gulf of Oman on Iran or militant groups it supports. The U.S. has deployed additional military forces to the region as a result, with many in Washington raising concerns about the possibility of open conflict breaking out. Iran has denied any involvement with the attacks, and the Trump administration has only thus far released a grainy black and white video as evidence of its claims.
Speaking to Fox News Sunday, Secretary of State Mike Pompeo argued its "unmistakable" that Iran was behind the recent attacks, despite some intelligence experts arguing that the existing video evidence was not yet sufficient to blame Tehran.
Get your unlimited Newsweek trial >
"The intelligence community has lots of data, lots of evidence," said Pompeo. "The world will come to see much of it, but the American people should rest assured we have high confidence with respect to who conducted these attacks as well as half a dozen other attacks throughout the world over the past 40 days."
He later added: "The Iranians should understand very clearly that we will continue to take actions that deter Iran from engaging in this kind of behavior."
Despite the Trump administration's hardline stance against Iran, European allies have remained committed to upholding the Iran nuclear deal. Until Tehran's warning last month, consecutive reports from the United Nations nuclear watchdog have found that the country has remained in compliance with its commitments under the 2015 deal. Trump's own intelligence leaders also said earlier this year that the deal worked to curb Iran's nuclear capabilities.
Iran to Announce 'Unlimited Increase' In Uranium Enrichment as Tensions Flare with Trump Administration | World