The 2015 Iran nuclear agreement has effectively curbed the Persian Gulf nation's nuclear ambitions, according to U.S. Director of National Intelligence Dan Coats.
"We continue to assess that Iran is not currently undertaking the key nuclear weapons-development activities we judge necessary to produce a nuclear device," Coats told the Senate Intelligence Committee on Tuesday. "Iran's continued implementation of the JCPOA [Joint Comprehensive Plan of Actions] has extended the amount of time Iran would need to produce enough fissile material for a nuclear weapon from a few months to about one year."
Coats, who was appointed by Trump in 2017, also pointed out that Iran had threatened to resume nuclear activities if it does not see the "trade and investment benefits" of the international agreement. Trump's withdrawal from the treaty last year, coupled with his administration's decision to reimplement harsh sanctions targeting the country, have threatened the likelihood of those economic benefits from materializing.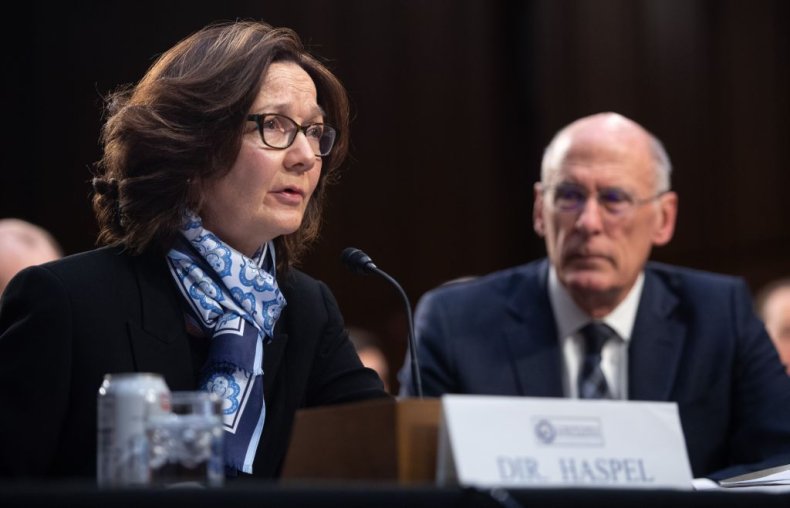 CIA Director Gina Haspel, who also spoke at the intelligence committee hearing, agreed with Coats's assessment, saying Tehran "at the moment, technically they're in compliance" with JCPOA.
Even before announcing his 2016 presidential campaign, Trump was a staunch opponent of the Iran nuclear deal. Former President Barack Obama made the treaty along with the European Union, France, the United Kingdom, Germany, Russia and China, to give Tehran sanctions relief and international investment in exchange for curbing its nuclear program. Successive reports from the United Nations nuclear watchdog have found that Iran has remained in compliance with the agreement, despite the U.S. withdrawal.
European allies as well as Russia and China have strongly criticized Trump's decision to walk away from the deal and reimplement sanctions. Although the president has threatened to target those continuing to do business with the Islamic Republic, Europe has worked to set up a "special purpose" financial vehicle to maintain economic ties and circumvent Washington's punitive financial measures.
John Kerry, who served as Secretary of State under Obama and helped craft the JCPOA, slammed Trump over the withdrawal and other foreign policy decisions in an interview with CNN earlier this month.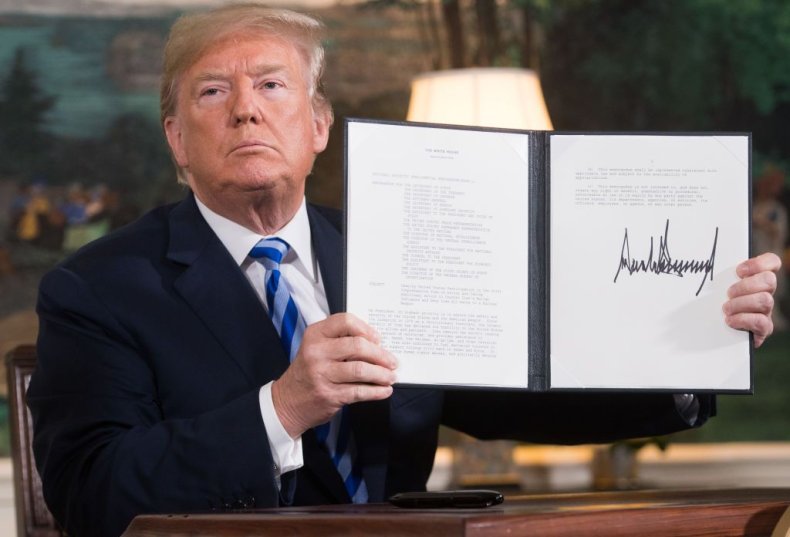 "This is the pull-out, walk-away presidency, and it is not enhancing the interest of the United States of America," Kerry said. "This president is not negotiating; he doesn't negotiate. This is a man who claims to be the world's greatest negotiator," he mocked. "What is he negotiating?"
While the International Monetary Fund has noted the negative impact of Trump's sanctions on Iran, predicting that Iran's economy will contract through 2019, it has also projected the downturn will reverse. In October, it said that the Iranian economy should return to "modest positive growth" from 2020 to 2023.
Coats contradicted the president on several other major foreign policy issues during his meeting with senators on Tuesday. While Trump has said that ISIS has been defeated, Coats said thousands of fighters remain in Iraq and Syria, aiming for a resurgence. Coats also voiced the intelligence community's assessment that North Korea will not end its nuclear program, despite Trump's insistence that it will.