Trump 'Has Isolated America and Taken Us Backwards,' Former Secretary of State Kerry Says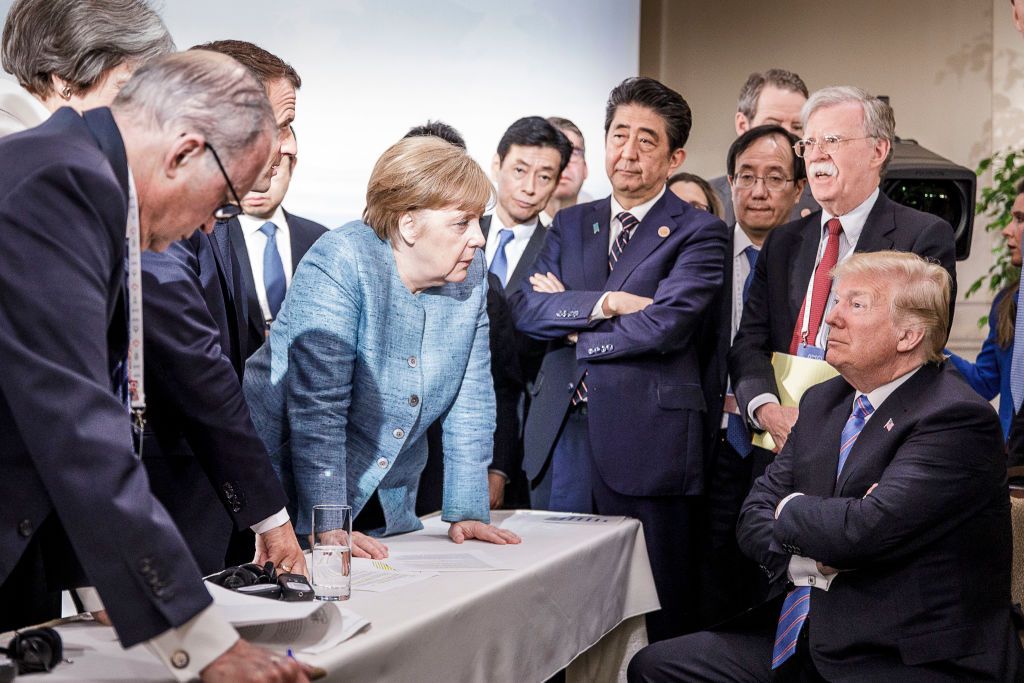 Former Secretary of State John Kerry has slammed President Donald Trump, arguing that he has "isolated" the United States and has taken the country "backwards."
Kerry, who served as the top U.S. diplomat under President Barack Obama, sat down for an interview that was aired on Saturday evening with David Axelrod on CNN's The Axe Files. On the program, the former senator from Massachusetts discussed his latest book titled Every Day Is Extra and lit into the Trump administration's record over the past two years.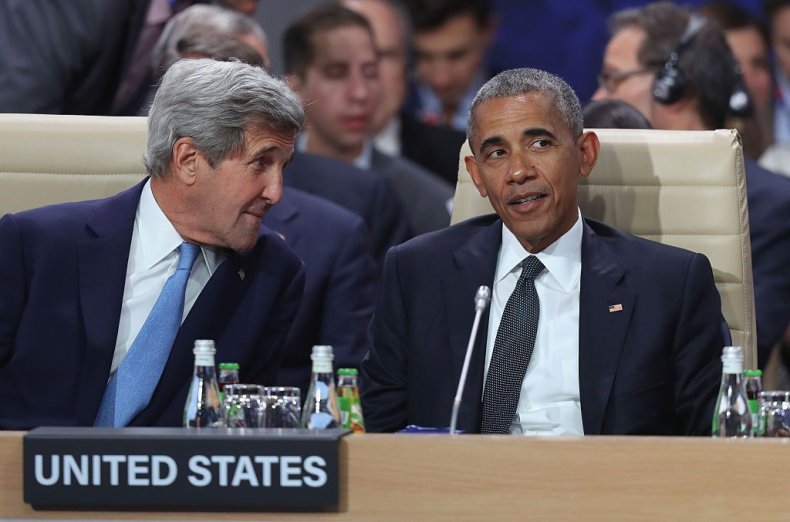 "This is the pull-out, walk-away presidency, and it is not enhancing the interest of the United States of America," Kerry told Axelrod, pointing to international treaties and conflicts that Trump has withdrawn from or is currently working to leave. "This president is not negotiating; he doesn't negotiate. This is a man who claims to be the world's greatest negotiator," he mocked. "What is he negotiating?"
Kerry then argued that Trump "has isolated America and taken us backwards in terms of institutions that were structured ever since World War II to bring the world together." Continuing his criticism of the president, the former secretary pointed to Trump's willingness to accept Russian President Vladimir Putin's denial of election interference over that of his own intelligence agencies. "That's a moment of shame," he said.
Trump has pushed hardline and isolationist policies since taking office in January 2017. He has moved to withdraw the U.S. from several international agreements, including the landmark Paris Climate Accord (which every other country in the world has signed), the Joint Comprehensive Plan of Action (known commonly as the Iran nuclear deal), and various trade treaties with international partners. Many of these agreements were put forward under the guidance of Obama and Kerry.
Meanwhile, long-time close U.S. allies, such as the European Union and Canada, have viewed Washington with increasing concern under Trump's leadership.
In September, French President Emmanuel Macron suggested that France should "no longer sign commercial agreements with powers that do not respect the Paris accord," seen as a dig at Trump. A couple months later, in November, he argued that Europe needs a united army, suggesting that the actions of the U.S. pose a threat to the continent. German Chancellor Angela Merkel has made similar remarks as well, suggesting that Europe can no longer rely on the U.S. under Trump's administration. Canadian Prime Minister Justin Trudeau has also previously lashed out at Trump over trade tariffs, saying such taxes are "totally unacceptable" When it comes to the Iran nuclear deal, Europe has actively worked to create a "special purpose" financial institution to counter Washington's sanctions targeting the country.
Trump's surprise December decision to withdraw the U.S. from Syria has drawn international criticism as well, with Macron saying : "I very deeply regret the decision made on Syria." He pointed out that "an ally should be dependable." The move has drawn harsh criticism from Republican and Democratic lawmakers in Washington. It also led to the resignation of General Jim Mattis, who was serving as Trump's secretary of defense, as well as that of Brett McGurk, who was the U.S. envoy to the international coalition fighting ISIS.