Emmanuel Macron Calls for 'True, European Army' to Protect Against U.S., China and Russia
French President Emmanuel Macron has urged the creation of a "true, European army" to protect the continent from Russia, China and the United States.
"We have to protect ourselves with respect to China, Russia and even the United States of America," Macron told Europe 1 radio on Tuesday, Agence France-Presse reported.
Pointing to recent decisions by President Donald Trump, the 40-year-old French leader warned that European security is at risk.
"When I see President Trump announcing that he's quitting a major disarmament treaty which was formed after the 1980s Euro-missile crisis that hit Europe, who is the main victim?" he asked. "Europe and its security." The French president concluded that Europe needed a unified military in order to "protect" itself.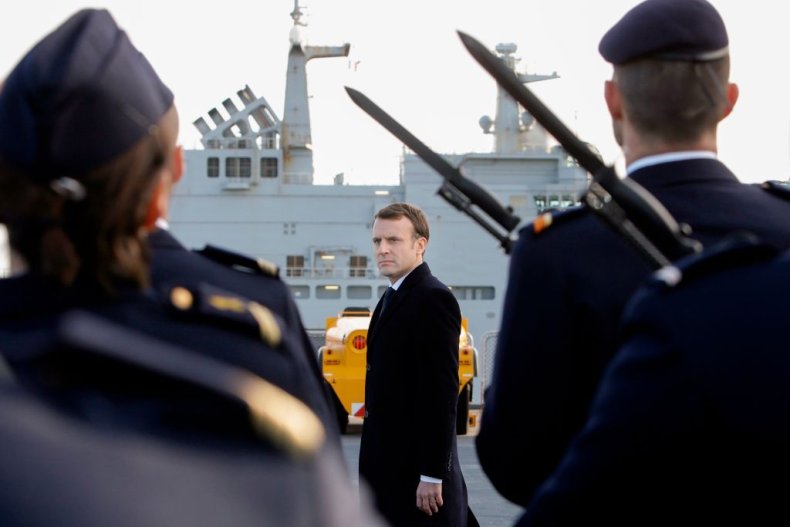 Macron has previously expressed his view that Europe should jointly coordinate military actions, the BBC reported. Germany's Chancellor Angela Merkel has also backed such a plan, saying in June that it would be part of "the structure of defense cooperation."
"It is up to us to guarantee European security," Macron said in an August speech, adding that the continent could no longer rely on the U.S. for protection.
"President Macron's call for a greater European effort in defense derives from two sets of factors," the BBC's defense correspondent Jonathan Marcus explained, "his support for the greater European project on the one hand, but also horror at much that the Trump administration is doing on the other, with its overturning of treaties and so on."
While Macron, who took office in May 2017, just a few months after Trump, initially appeared to have a positive relationship with the American president, they have since sparred publicly over numerous issues such as the Paris climate accords, trade tariffs and the Iran nuclear agreement. Last month, the French president stressed the importance of the Cold War–era Intermediate-Range Nuclear Forces (INF) Treaty in a direct discussion with Trump, after the White House signaled it would withdraw from the decades-old agreement.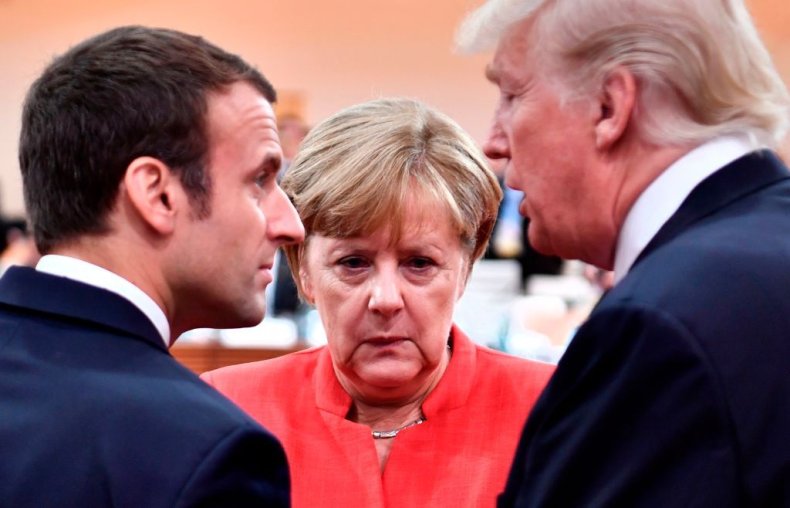 Despite the French president's warnings and concerns, he will host Trump and Russian President Vladimir Putin at the 100-year anniversary of the end of World War I on November 11 in Paris. At the end of October, Trump described the upcoming trip as "very exciting" in a tweet, and said he had just spoken to the French president to discuss the celebration.
However, Trump also described the European Union as a "foe" last summer. When asked about world powers he saw as threats to the U.S., the president mentioned the longtime U.S. allies first, before also pointing to Russia and China.
"Well, I think we have a lot of foes. I think the European Union is a foe, what they do to us in trade," he said. "Now you wouldn't think of the European Union, but they're a foe."