Emmanuel Macron Hits Donald Trump: U.S. Can No Longer Be Relied On For Europe's Security
French President Emmanuel Macron has warned that Europe could no longer rely on the the U.S. to look out for its security.
"It is up to us to guarantee European security," Macron said during a major speech on Monday to relaunch his diplomatic agenda, Agence France Presse reported.
Speaking before an audience of 250 lawmakers, diplomats and international relations experts, the French leader explained that he wanted to "launch an exhaustive review" of security with "all Europe's partners, which includes Russia."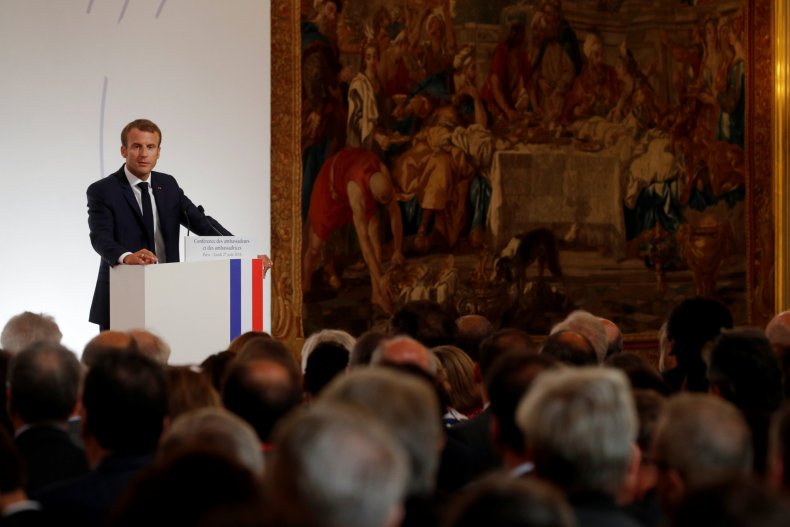 Macron's remarks came after President Donald Trump had repeatedly criticized the U.S.'s traditional European allies and the NATO alliance. In mid-July, Trump called the European Union a "foe" to the U.S. The president had also complained that NATO costs the U.S. too much, and threatened withdrawal if European partners didn't pay more toward the military alliance.
Pointing to Trump's isolationist trade policies and oppositional stance toward traditional allies, Macron said: "Multilateralism is going through a major crisis, which collides with all our diplomatic activity," The Telegraph reported.
"The partner [the U.S.] with whom Europe built the new post–World War order appears to be turning its back on this shared history," he added
Macron and his government took a strong public stance against Trump when he has moved to confront NATO and Europe. Ahead of the G-7 summit in June, Macron criticized Trump's newly announced tariffs that targeted Europe and other U.S. allies.
"The six countries of the G-7 without the United States are a bigger market taken together than the American market," he said. "Maybe the American president doesn't care about being isolated today, but we don't mind being six, if needs be."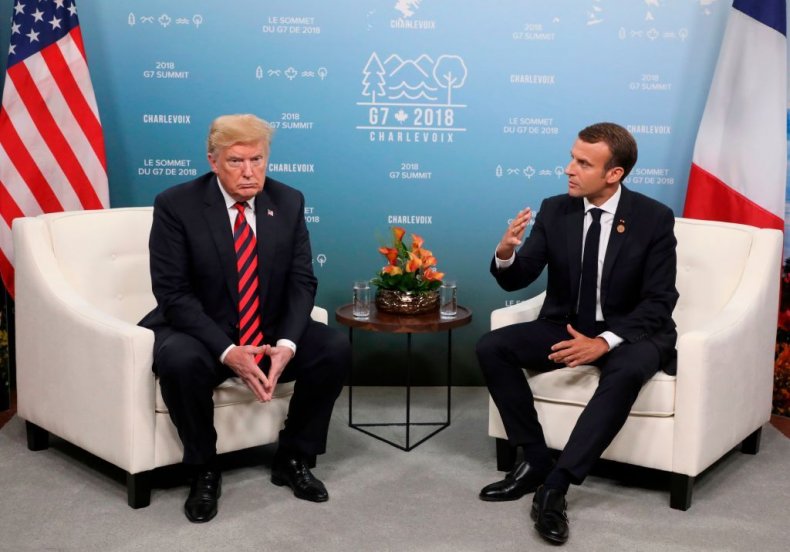 Germany had also signaled that Europe could not trust the U.S. as it once did. Heiko Maas, the country's foreign minister, said in July that Europe could "no longer rely on the White House."
European leaders are at odds with the White House over several major issues, in addition to NATO and trade. These include Trump's decision to withdraw from the Paris Climate accord and the Joint Comprehensive Plan of Action—known commonly as the Iran nuclear deal.
In June 2017, Trump announced the United States's withdrawal from the Paris agreement. As of last November, every nation in the world had signed the agreement, isolating the U.S. In May, the Trump administration stepped away from the Iran nuclear agreement, reimposing sanctions against the Islamic Republic earlier this month. European leaders have scrambled to salvage the agreement, offering $20 million in aid to Tehran last week.