Germany's Foreign Minister Heiko Maas called out the White House on Monday as unreliable, and criticized President Donald Trump's "absurd" tweets.
Mass said Europe must stand strong in the face of an oppositional U.S., responding to Trump's classification of the European Union as a major "foe" on Sunday.
"Europe must not let itself be divided, however sharp the verbal attacks and absurd the tweets may be," Mass told German newspaper Funke, Reuters reported. The foreign minister also said Germany could "no longer rely on the White House," saying the country's relationship with the U.S. must be readjusted.
"The first clear consequence can only be that we need to align ourselves even more closely in Europe," Maas said.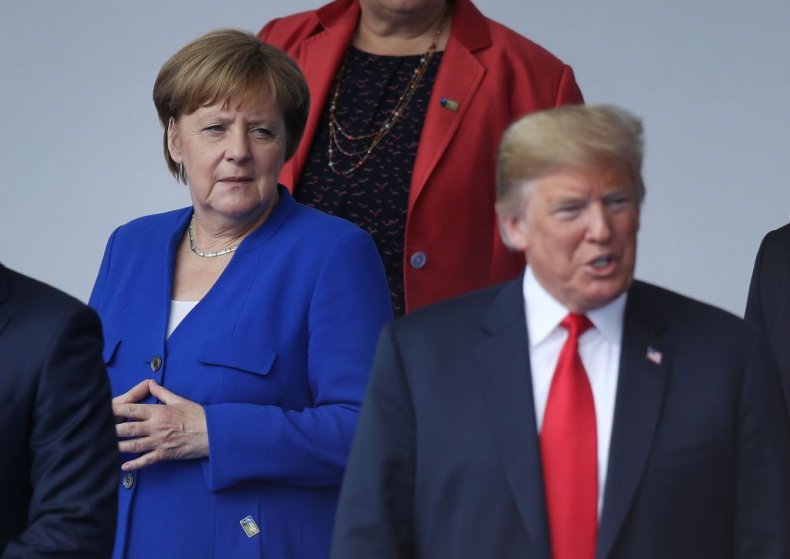 Germany's concerns about U.S. leadership were voiced as the president met with Russian President Vladimir Putin in Helsinki in a bid to improve their relations. While Trump works toward better ties with Moscow, he has taken an increasingly aggressive stance toward traditional European allies.
In an interview with CBS News' Face the Nation on Sunday, Trump said "the European Union is a foe," citing trade as a problem. The president was responding to the question, who is "your biggest foe globally right now?"
Trump also mentioned Russia and China as foes in "certain respects," but emphasized the EU first and foremost. His comments followed others made last week, when he said Russian President Vladimir Putin was a "competitor" rather than an "enemy."
At the start of June, the U.S. announced that Europe, as well as Canada and Mexico, would be targeted with 25 percent additional tariffs on steel, and 10 percent tariffs on aluminum. Trump stoked tensions further when he threatened to add a 20 percent tariff on all vehicles assembled in the EU.
French Finance Minister Bruno Le Maire said last week that European governments would retaliate in a unified front against any additional tariffs from the U.S. "The question is no longer whether or not there will be a trade war; the war has already started," the minister said.
European leaders were also at odds with the White House over Trump's decision to withdraw from the 2015 Paris climate accord and the Iran nuclear agreement.
In June 2017, Trump announced the United States' withdrawal from the Paris agreement. As of November, every nation in the world had signed the agreement, isolating the U.S. entirely. Last May, the Trump administration stepped away from the Iran nuclear agreement and promised the "strongest sanctions in history" against the Islamic Republic. European leaders scrambled to salvage the agreement, working with Iran as well as Russia and China.