Macron Suggests No Trade Deals With U.S. Over Rejection of Paris Climate Accord
French President Emmanuel Macron has argued for refusing to sign any trade deals with countries that do not abide by the Paris Climate Accord, of which only the U.S. is not a signatory.
"We will no longer sign commercial agreements with powers that do not respect the Paris accord," Macron said on Tuesday while addressing the U.N. General Assembly in New York, The Independent reported.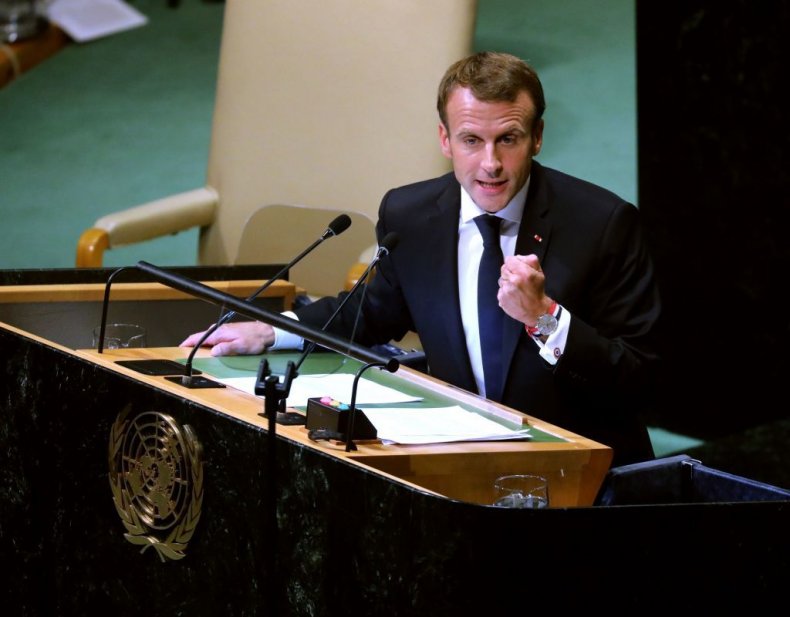 President Donald Trump officially announced the U.S. plan to withdraw from the 2015 international pact, which was signed by his predecessor Barack Obama, in June of last year. Since the withdrawal process takes time, the U.S. will technically remain a member of the treaty until November 2020. But Trump's decision has isolated the U.S. from the rest of the world entirely, with war-torn Syria becoming the final nation to sign onto the deal in November of last year.
As a result, Macron's comments, although they did not explicitly mention Trump, are clearly targeted at the current U.S. administration.
"In the face of climate change, there can be no shortcuts or a one-size fits all solution," the French president said in his fiery speech. "Even those who may deny climate change are suffering the consequences just like everyone else," he said, pointing out that "extreme weather phenomena" have become a daily event.
"In refusing collective action, certain individuals only make themselves more vulnerable," Macron added.
However, even Macron has been heavily criticized within his own country for not taking climate change seriously enough.
French environment minister Nicolas Hulot resigned at the end of last month, accusing Macron's government of not doing enough to address increasing environmental concerns. The outgoing official said that the French president's administration was being swayed by powerful lobby groups.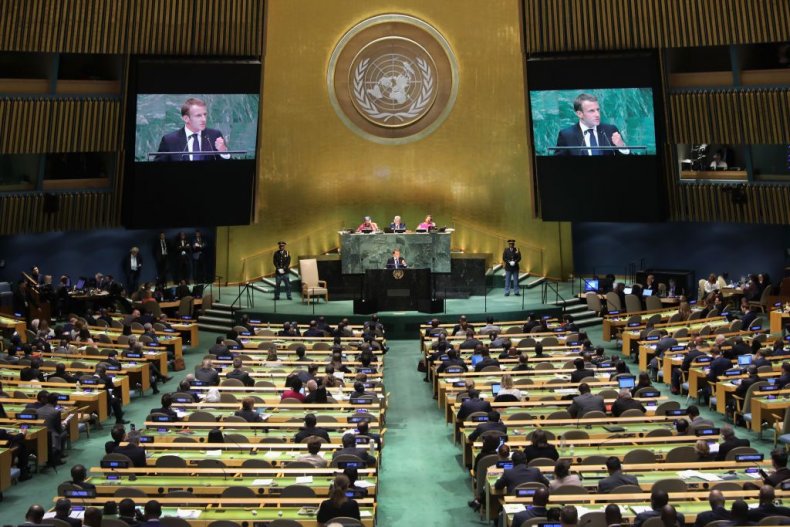 Raising their own environmental concerns, 200 of the world's most prominent scientists and artists also signed an open letter published in French newspaper Le Monde at the beginning of September, calling on leaders to act "firmly and immediately" to address the "greatest challenge in the history of mankind."
Jean-François Julliard, the director general of Greenpeace France also told The Guardian this month that "the environment is not a priority for Emmanuel Macron and [the prime minister] Édouard Philippe who just use it as window dressing without any real will to engage on environmental transition."
Defending himself against criticism from activists, Macron has argued that his government has done more for green issues than any previous French administration. He also famously took a dig at Trump in the wake of his decision to remove the U.S. from the Paris agreement, urging American scientists and researchers to come to France to help "make our planet great again."