Macron Is Failing His 'Make Our Planet Great Again' Pledge, Environmental Activists Say
Environmental activists and celebrities have called out French President Emmanuel Macron for falling short of his promise to "make our planet great again" and adequately address climate change.
Macron, whose approval rating has fallen sharply to just 31 percent, selected parliament speaker François de Rugy as France's new environment minister this week. De Rugy's predecessor, Nicolas Hulot, resigned last week and accused the government of not doing enough to address increasing environmental concerns. The outgoing official added that the Macron administration is being swayed by powerful lobby groups.
Raising their own environmental concerns, 200 of the world's most prominent scientists and artists have signed an open letter published in French newspaper Le Monde on Tuesday, calling on leaders to act "firmly and immediately" to address the "greatest challenge in the history of mankind," France 24 reported.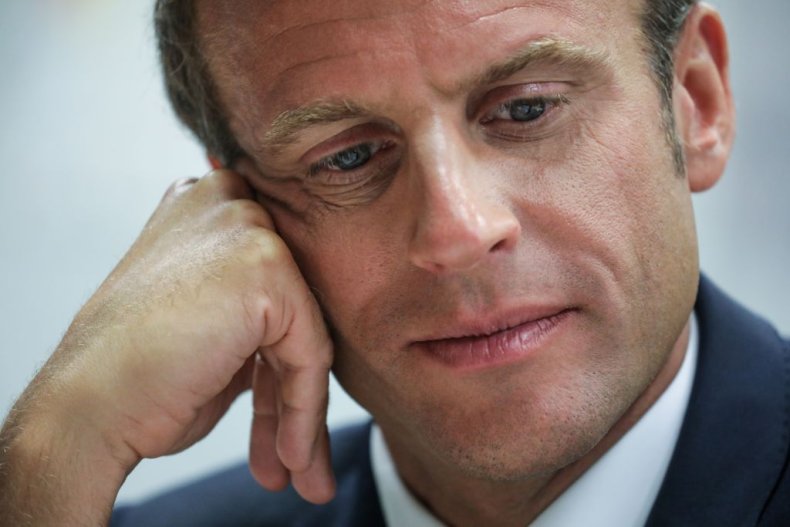 "The sixth mass extinction is taking place at unprecedented speed. But it is not too late to avert the worst," the letter, which was penned by actress Juliette Binoche and astrophysicist Aurélien Barrau, said. Actors Marion Cotillard, Catherine Deneuve, Bradley Cooper, Willem Defoe, Ethan Hawke, Ralph Fiennes and Jude Law were among those who signed the warning message.
Jean-François Julliard, the director general of Green Peace France also told The Guardian on Tuesday that "the environment is not a priority for Emmanuel Macron and [the prime minister] Édouard Philippe who just use it as window dressing without any real will to engage on environmental transition."
Pascal Canfin, the head of the World Wildlife Fund in France, said that a new pact for a new century is required to address environmental issues. "But the state is still set up as if it's the 20th – or even 19th – century," he said, the British newspaper reported.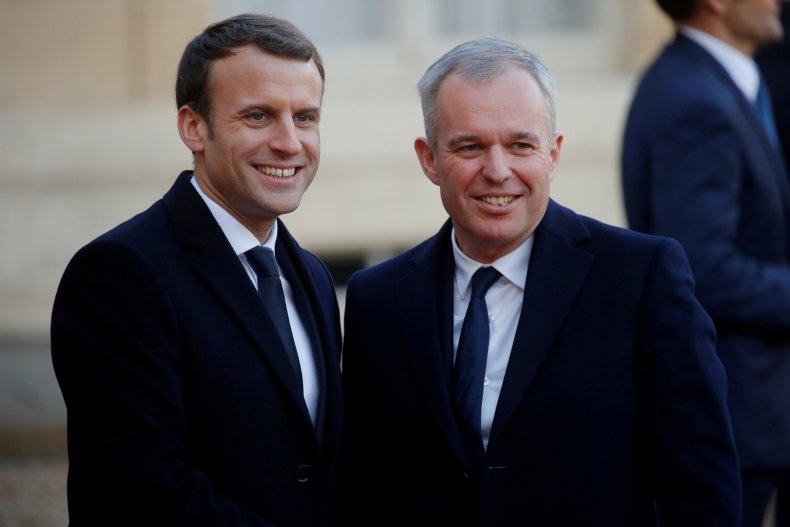 Although Macron did not put a strong emphasis on environmental concerns during his presidential campaign, he has publicly touted a green agenda since taking office, particularly in the wake of President Donald Trump's decision to leave the 2015 Paris Climate Accords. In an address to the U.S. Congress in April, Macron famously said: "There is no Planet B."
Following Trump's decision to remove the U.S. from the climate agreement, Macron quickly ruled out any renegotiation of the deal. He also urged scientists and engineers to consider coming to France for research and work opportunities, saying together humanity can "make our planet great again."
Defending himself against criticism from environmental activists, Macron has argued that his government has done more for green issues than any previous administration. However, his new environmental minister is seen as particularly loyal to the president. De Rugy has also clashed with the French Green Party, which he has accused of shifting environmental policy too far to the left.