Paris Climate Agreement: The World Reacts to Trump's Withdrawal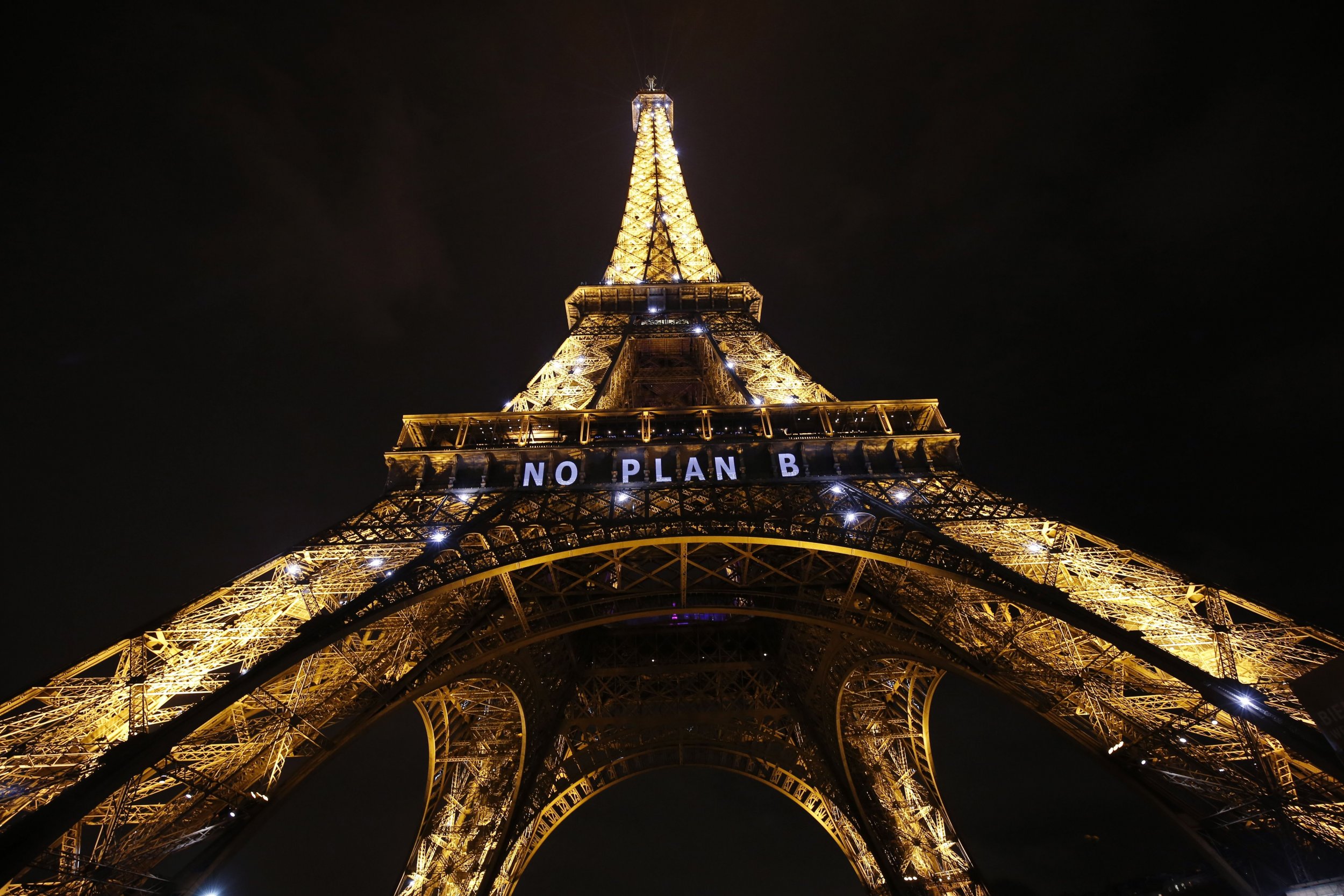 In the White House Rose Garden on Thursday, President Donald Trump took a decision that could have massive ramifications for the rest of the world.
Now, the world has reacted.
Trump announced his intention to withdraw the United States from the Paris climate deal, a global accord that committed 188 countries—including the U.S.—to keep rising temperatures well below 2 degrees Celsius.
In an attempt to soften the blow, Trump said he would begin negotiations "to re-enter the Paris accord or an entirely new accord" on terms favorable to Washington. But world leaders appear to have closed ranks and are ready to cast the U.S. president from the fold.
Here's how the world reacted.
France
French President Emmanuel Macron was unambiguous in his response to Trump's decision.
The U.S. president had "committed an error for the interests of his country, his people and a mistake for the future of our planet," Macron said in Paris on Thursday, according to Reuters.
And he was even firmer on the prospect, raised by Trump, of a renegotiation. "We will not renegotiate a less ambitious accord. There is no way," he said. Macron signed off his address with a spin on Trump's campaign slogan: "Make Our Planet Great Again."
The U.K.
British Prime Minister Theresa May called her American counterpart to express her "disappointment" with his decision, according to a Downing Street statement. May said that the Paris accord "provides the right global framework" for tackling climate change.
But others in the U.K. were less critical. Nigel Farage, a friend of Trump's and former leader of UKIP, tweeted that Trump had kept his campaign promise to ditch the accord. "It's called democracy," said Farage.
China
Chinese Premier Li Keqiang, who is in Berlin for a meeting with EU leaders, said that Beijing had "stayed true to its commitment" to fight climate change and would continue to do so in the U.S.'s absence.
"Fighting climate change is a global consensus, not invented by China," said Li, an apparent reference to a tweet by Trump in 2012, which claimed that Beijing had invented global warming to "make U.S. manufacturing non-competitive."
Belgium
Belgian Prime Minister Charles Michel condemned Trump's decision as a "brutal act" against the Paris accord. "Leadership means fighting climate change together. Not forsaking commitment," he tweeted.
European Union
The EU's climate change chief, Miguel Arias Cañete, said that Thursday was a "sad day for the global community, as a key partner turns its back on the fight against climate change."
But Cañete went on to say that Trump's decision had "galvanized us rather than weakened us" and that the Paris accord signatories would remain "on the right side of history."
United Nations
A spokesman for U.N. Secretary-General Antonio Guterres said that the decision was a "major disappointment for global efforts to reduce greenhouse gas emissions and promote global security."
Guterres' spokesman suggested, however, that "cities, states and businesses within the United States" would continue to work towards the targets laid out in the Paris accord.
Canada
Justin Trudeau, the prime minister of Canada, said that he was "deeply disappointed" with the U.S. decision to withdraw. "Canada is unwavering in our commitment to fight climate change and support clean economic growth," said Trudeau.
Africa
The African Union and the EU released a joint statement on Thursday to reaffirm their "strong commitment" to implementing the Paris agreement. Africa stands to be one of the worst-hit regions due to the impact of climate change, and the two bodies said they would continue to show solidarity "with those most vulnerable to climate change."