Iran Killed 608 American Troops in Iraq War, Pentagon Says in Revised Casualty Estimate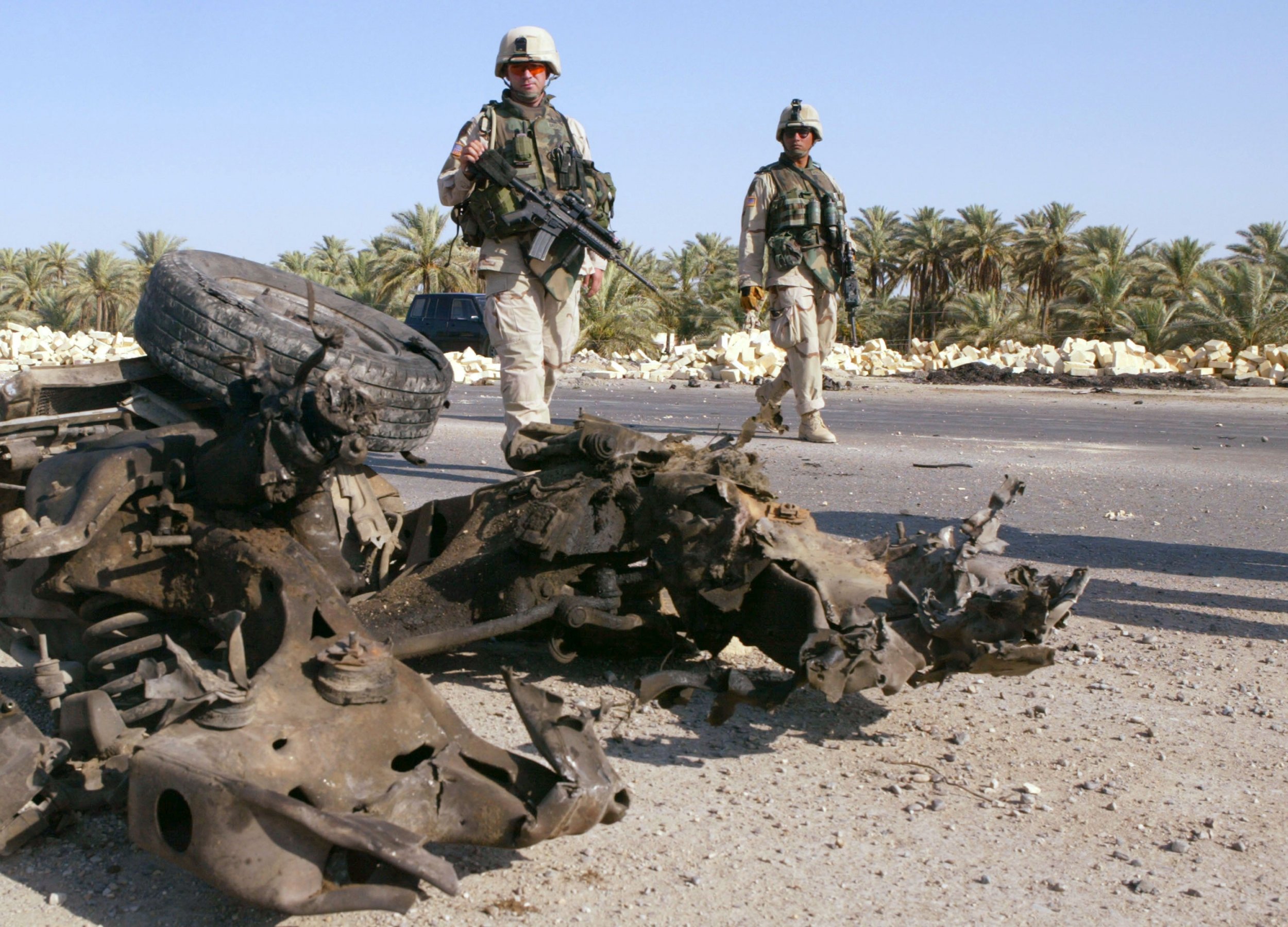 Iran was responsible for the deaths of at least 608 American troops in Iraq between 2003 and 2011, according to a newly revised casualty estimate produced by the Pentagon.
Special Representative for Iran Brian Hook told a State Department press briefing Tuesday that Tehran is to blame for 17 percent of all U.S. service personnel deaths between 2003 and 2011, having supplied weaponry to Shiite militias fighting U.S. occupation.
Hook noted that the U.S. figure is in addition to the "thousands" of Iraqi troops and civilians killed in attacks by Iranian proxy forces.
The special representative explained that the new numbers are taken from recently declassified U.S. military documents. The numbers are significantly higher than the roughly 500 confirmed deaths attributed to Iran by Chairman of the Joint Chiefs of Staff General Joseph Dunford in 2015.
At that time, Dunford acknowledged that the true figure would likely be higher. "We were not always able to attribute the casualties that we had to Iranian activity, although many times we suspected it was Iranian activity, even though we did not necessarily have the forensics to support that," Dunford told Congress during a confirmation hearing.
Tehran provided military and financial support to Shiite militias in Iraq as the country was convulsed by waves of sectarian and anti-U.S. violence following the toppling of Saddam Hussein.
Iran is believed to have provided training at camps inside its own borders, smuggling huge quantities of small arms, rocket-propelled grenades, mortars, rockets and other munitions. Multiple survivors and families of those killed have brought legal action against Iran, hoping to receive compensation for the injuries and deaths inflicted by Iranian-supplied weapons.
The most lethal weapons were so-called "explosively formed penetrators" (EFPs)—sophisticated improvised explosive devices. These anti-armor weapons contain shaped charges that propel an aerodynamic metal slug toward a target when detonated.
Such weapons were enough to destroy lightly armored U.S. Humvees and even damage tank hulls but did not cost Iran much to provide. According to declassified military documents quoted by The Wall Street Journal, one detainee told U.S. interrogators that "anyone can receive EFP training and Iran does not care who gets it…. This is because of the availability and low cost of EFPs."
The U.S. Army has said that Iran appears to have been the only winner of the Iraq War. Tehran now wields significant influence over the government in Baghdad and many of the Shiite militants that once targeted American troops became members of well-armed Popular Mobilization Forces, vital in Iraq's fight against ISIS. As such, Iran holds considerable sway among these groups, and maintains strong links to key politicians who once coordinated anti-American resistance.
During Tuesday's briefing, Hook told reporters the U.S. was continuing its pressure against Iran, imposing sanctions designed to curtail Tehran's influence across the Middle East. "We are imposing costs on the regime for behaving as an outlaw expansionist regime," he claimed. "The regime is weaker today than when we took office two years ago. Its proxies are also weaker. Unless the regime demonstrates a change in policy and behavior, the financial challenges facing Tehran will mount."