Iran 'Will Definitely Respond' to Attack on Its Ship, Suspects U.S., Israel
A senior Iranian military official has warned that his country would certainly respond to a yet unclaimed recent attack on an Iranian ship transiting the Red Sea should the perpetrator be identified.
Brigadier General Abolfazl Shekarchi, a spokesperson for the Iranian armed forces, told Russia's state-run Sputnik news outlet that Iranian authorities were still investigating the reported limpet mine attack that struck the cargo ship MV Saviz, a vessel linked to the country's elite Revolutionary Guard. Once the source of the attack is established, retribution would follow, he said.
"We need to ascertain the source of the incident. If we uncover the source of the attack on the ship, we will definitely respond, we will never be silent," Shekarchi said. "In any case, the ship was targeted, and now different things may have happened to the ship. But we cannot take a decision on what we are going to do until after our investigations are concluded with utmost accuracy."
He also said that early indications from the investigation pointed to the possible involvement of the U.S., Israel or one of their partners in the region. Across the Persian Gulf and the broader Middle East, a number of Arab states, such as Saudi Arabia and the United Arab Emirates, have also been critical of Iran, accusing Tehran of fomenting unrest.
Iran, on the other hand, has blamed its foes and the presence of foreign forces for regional instability, which has involved a number of unclaimed attacks on commercial ships at sea.
Citing an unnamed U.S. official, The New York Times reported Tuesday that Israel had confirmed it was behind the attack on MV Saviz, and that the strike came in retaliation for attacks on two Israeli-owned ships in the Red Sea in March and February. Iran has also reported previous attacks on its ships in the Red Sea, as have the United Arab Emirates, Saudi Arabia and other countries operating vessels in the nearby Gulf of Oman, dating back to 2019.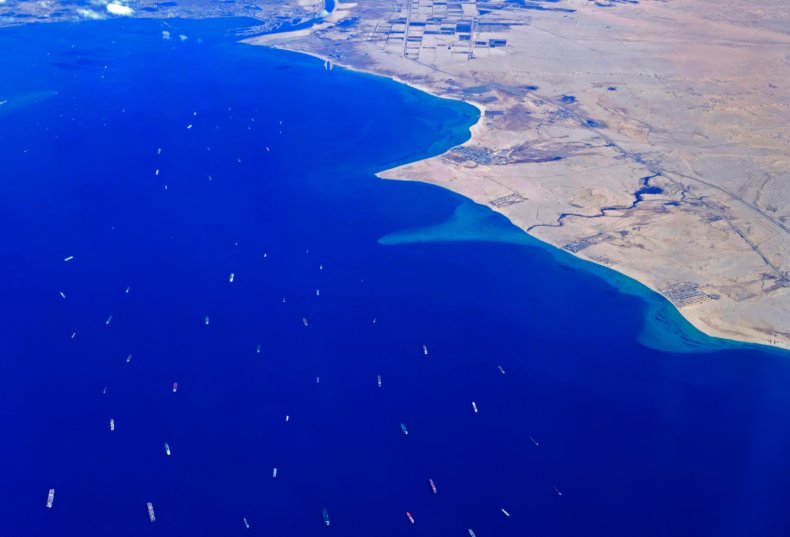 An uptick in maritime unrest near some of the world's most important shipping lanes has followed broader U.S.-Iran tensions that have arisen since former President Donald Trump's unilateral exit from a 2015 nuclear deal. The agreement, officially known as the Joint Comprehensive Plan of Action (JCPOA) and signed by the two countries along along with China, France, Germany, Russia and the United Kingdom, lifted international sanctions on Iran in exchange for tight restrictions on its nuclear program.
Since Trump's exit, however, Washington has issued strict sanctions of its own on Tehran, limiting the Islamic Republic's ability to do business worldwide, including with other JCPOA parties. In response, Iran has stepped back from some of its initial nuclear deal commitments, citing non-compliance from both the U.S. and its Western allies still in the accord.
During the U.S. presidential election last fall, Joe Biden had vowed to reenter the agreement if he won. So far, that hasn't happened. His administration has called on Iran to first reinstitute caps on uranium enrichment. Iranian officials have argued, however, that the U.S. must first lift sanctions, leaving the two parties at an impasse.
"In the past four years, the international community has witnessed as the U.S. economic warfare against Iran has intensified," Iranian President Hassan Rouhani said Thursday during a virtual address to the D-8 Organization for Economic Cooperation. "These oppressive sanctions have inflicted substantial damage to our country."
Rouhani said the onus was on the new administration to lift the sanctions and return to the nuclear deal.
"The nuclear deal, which the U.S. violated and maximally tried to obliterate, has been preserved owing to the Islamic Republic of Iran's tactfulness," he added. "The U.S. must return to the JCPOA, first, by lifting the sanctions and adopting practical arrangements; for that is the obligation of the same government that has reneged on the promise. The Islamic Republic of Iran will but respond to U.S. action by positive action."
The Iranian leader negotiated the JCPOA with former President Barack Obama—with JoeBiden as his vice president. Rouhani's second term is set to end in June, however, and he is ineligible for reelection due to term limits, paving the way for potentially more conservative leadership less inclined to deal with the West.
Last Friday, however, the first sign of potential progress came as Washington signaled it was open to direct talks with Tehran. While both the U.S. and Iran tempered expectations of one-on-one negotiations, the two countries are expected to hold indirect discussions as part of the wider consultations taking place among the remaining JCPOA parties in the Austrian capital of Vienna.
The news has irked some of the deal's most vocal critics, including Israel, which has said it would operate independently of its closest ally, the U.S., in the event of a deal.
"Make no mistake; an agreement with Iran that will pave their way to a nuclear weapon—a weapon that threatens to destroy us—any such agreement will not bind us one iota," Israeli Prime Minister Benjamin Netanyahu told a Holocaust victims memorial ceremony on Wednesday. "Only one thing binds us: preventing those who seek to destroy us from carrying out their plan."
Iran has repeatedly denied seeking to obtain a nuclear weapon.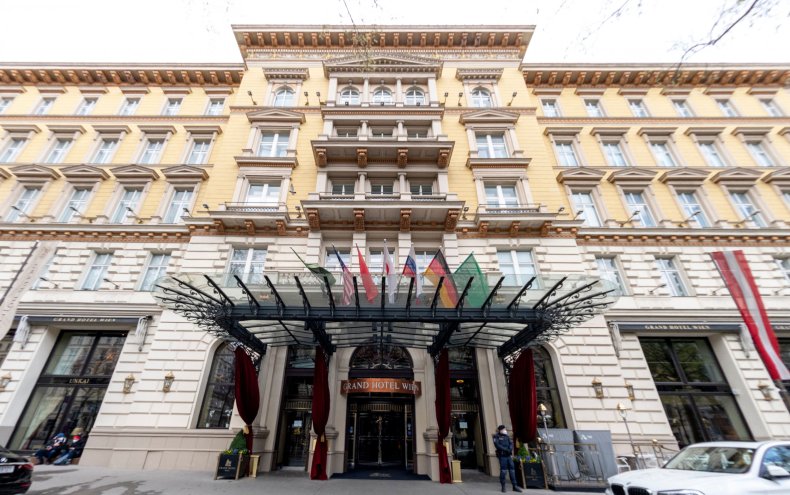 State Department spokesperson Ned Price, who declined to comment on the attack on MV Saviz in the Red Sea, told reporters Wednesday that the Biden administration would go ahead with nuclear deal-related negotiations, though he emphasized it would do so while consulting with allies and without unilateral concessions.
"We recognize this to be potentially the start of a process, knowing that we do have a potentially long road ahead," Price said. "We've always said this will be hard, and I think that's also worth underscoring. It will be hard for several reasons. It will be hard because of logistics. These talks are indirect, and as a result, the mechanics of them can be cumbersome. It will be hard because these are very technical and complex issues."
He reiterated that these "are not strategic talks," as Washington had already outlined its strategy, and that there would be an added level of difficulty given the negative history between two countries.
"This goes without saying, but there is a fair amount of distrust between the United States and Iran," Price said, "which is predicated both on events of recent years, but also, of course, a much longer history between our two countries and, for that matter, between Iran and the international community."
He outlined how Washington and Tehran would be able to hear one another, and move forward, without communicating directly.
"The team on the ground in Vienna has had consultations with our European allies as well as with our Russian and Chinese partners," Price said. "They in turn have met with the Iranian delegation. So in all of this, we have heard more about Iran's position. Our partners have in turn heard from us more about our position, which they have then relayed to the Iranians. And in short, this is what we had hoped to accomplish at the outset, really nothing more and nothing less."