Iranian Air Force Ready to 'Eliminate Israel,' Commander Says, as Tensions Rise Over Syria Airstrikes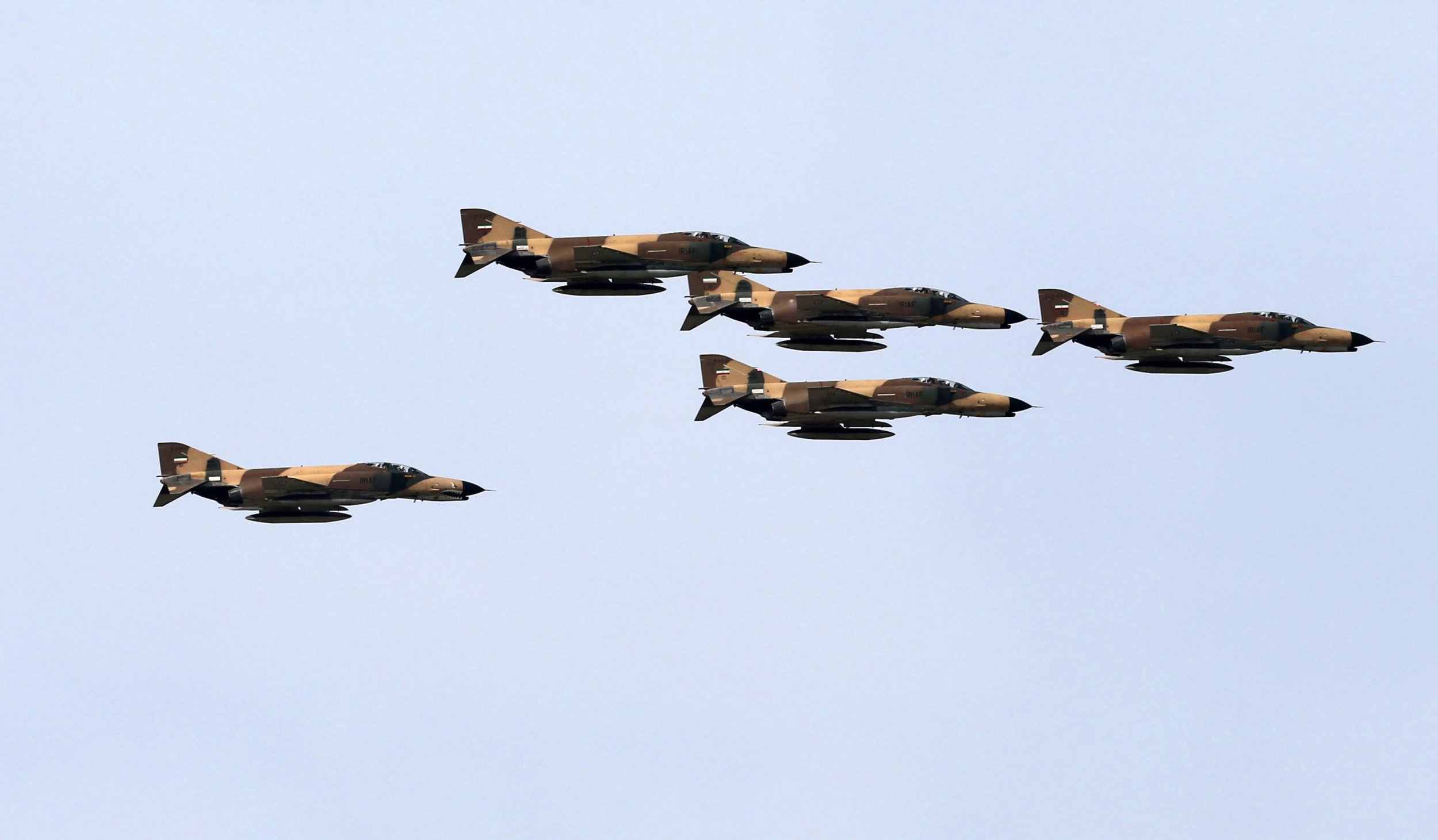 The head of Iran's air force has said the Islamic Republic's pilots are eager to fight with Israel and will "eliminate it from the earth" in the wake of fresh Israeli strikes inside Syria and amid escalating tensions between the two regional rivals.
Brigadier General Aziz Nasirzadeh said Monday that Iran and its air force were ready for a confrontation with Israel. "The young people in the air force are fully ready and impatient to confront the Zionist regime and eliminate it from the Earth," he said according to Reuters which quoted a state-linked news website.
Read more: Donald Trump's "impulsive" Syria withdrawal is a mess, but there's little more the U.S. can do there, experts say
Nasirzadeh's warnings follow airstrikes by Israel against targets near Damascus in a massive overnight bombardment. According to the Times of Israel the Israel Defense Forces (IDF) have said the strikes against an Iranian weapons depot, intelligence facility and a training camp were of a retaliatory nature, a response to what Israel alleges was an Iranian missile attack targeting a ski resort in Hermon, Sunday.
Throughout the war in neighboring Syria, Israel has regularly intervened to prevent Tehran's expansion in the beleaguered country. Israel has said Iran has sought to gain a foothold in Syria through the international arm of its Iranian Revolutionary Guard Corps (IRGC), the al-Quds brigade, as well as through its Lebanese proxy force Hezbollah. Both back the government of Bashar al-Assad in Damascus.
While the potential threat of direct confrontation between regional rivals Iran and Israel has flared throughout Syria's eight-year civil war, these most recent strikes are one of the relatively rare occasions Israel has claimed responsibility for military action in Syria.
With upcoming elections in Israel slated for April, the country's hawkish prime minister Benjamin Netanyahu last week reported to his cabinet that Israel had carried out hundreds of attacks against Iran and Hezbollah in recent years.
Last month the IDF carried out a highly publicized operation to destroy tunnels from Lebanon into Israel it claimed were dug by Hezbollah. The Lebanese Shiite militia, has fought with Bashar al-Assad's forces, dramatically increasing its experience and conventional military capacity over the course of the war in Syria.
On Sunday, Syrian state media claimed the attacks by the Israeli Air Force failed to achieve their goals. It said it had shot down five out of six missiles targeting positions near the international airport near Damascus.
The Russian military has said, however, that four were killed in the strikes early Monday. The U.K. based Syrian Observatory for Human Rights put the number of deaths at 11, reporting that the strikes were the most intense ordered by Israel since May.