Iran's President Accuses U.S. Of Being a 'bully' and Wanting to Create Instability in the Country
Iranian President Hassan Rouhani has accused the U.S. of behaving like a "bully" and of wanting to create instability in the country.
Rouhani was speaking only a day after 25 people were killed during a military parade in the Islamic Republic in the city of Ahvaz. Among the victims, 12 were part of Iran's elite Revolutionary Guards and the attack was one of the worst ever aimed at the corp - the country's most powerful military force.
The Islamic Revolutionary Guards Corp have been the military arm of the Shi'ite clerical rule since the Islamic Revolution of 1979 and the Republican Guards have grown in influence since President Donald Trump in May decided to re-impose sanctions on Tehran and to pull the U.S. out of the 2015 international nuclear treaty.
"The small puppet countries in the region are backed by America, and the United States is provoking them and giving them the necessary capabilities," Reuters reported Rouhani as saying before leaving Tehran to fly to New York, where he will attend the U.N. General Assembly this week.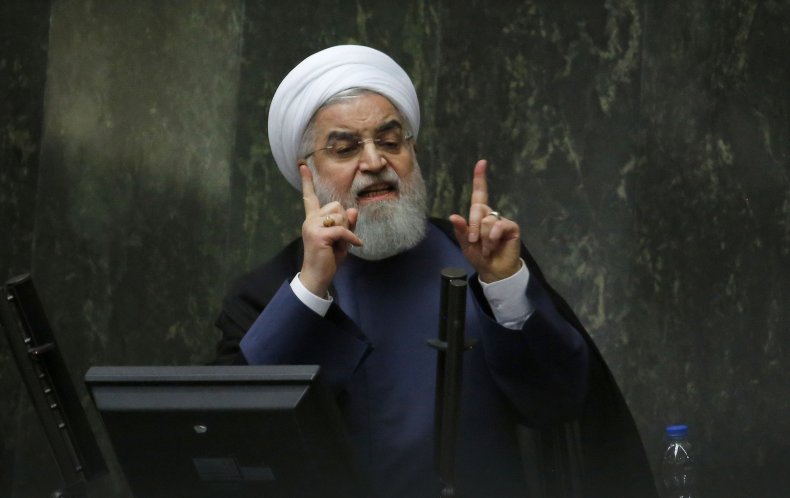 Ahvaz National Resistance, a Iranian ethnic Arab movement which wants a separate state in the oil-rich Khuzestan province claimed responsibility for the attack, as did Islamic State militants. Both claims, however, remain as yet unsubstantiated.
Over 70 people were injured in the attack, which targeted a stand where Iranian officials had gathered to watch the annual commemoration of the war against Iraq, which began in 1980 and ended eight years later.
The incident is bound to increase tension between Iran and some of its neighbors, specifically Saudi Arabia and the Persian Gulf States, whom Rouhani accused of financing groups such Ahvaz National Resistance.
"Iran's answer [to this attack] is forthcoming within the framework of law and our national interests," he said.
"The Persian Gulf states are providing monetary, military and political support for these groups.
"Hopefully we will overcome these sanctions with the least possible costs and make America regret its aggressiveness towards other countries, and particularly Iran."