Iran's Secret Missile Shipments in Yemen Confirmed by U.N.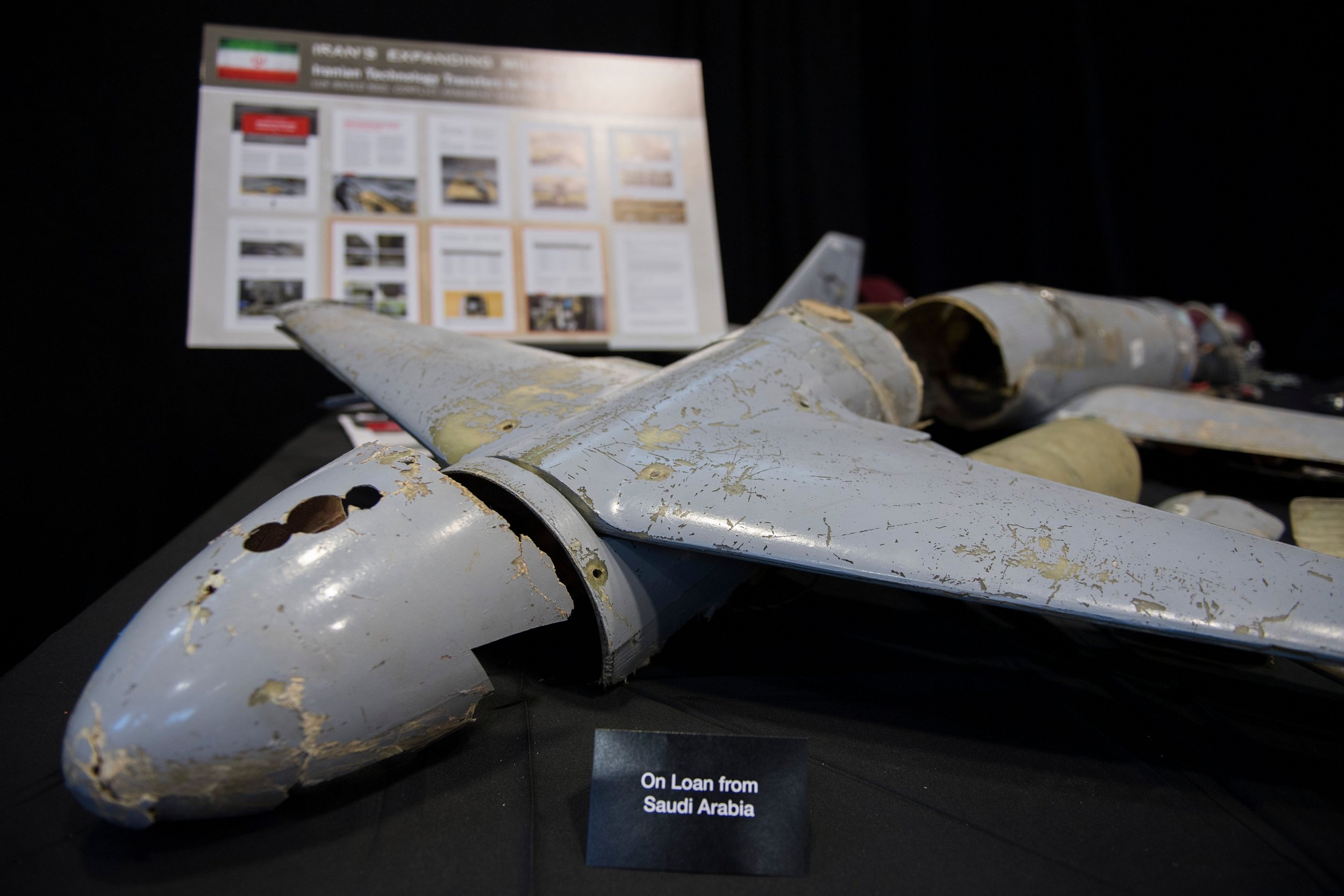 A leaked United Nations report has claimed that Iranian-made ballistic missiles have been supplied the Houthi rebels in Yemen, potentially giving the White House further cause to clamp down on Iran and end the 2015 nuclear deal signed between the U.S. and European powers.
The report, initially leaked to media outlets Friday but now revealed by CNN, appears to confirm suspicions long held by the United States that weapons originating in Iran had made their way to Yemen, in breach of a U.N. embargo.
Related: Iran threatens U.S. with nuclear program escalation if Trump backs out of deal
It appears that weapons fragments inspected by the UN include debris from a ballistic missile attack on Saudi Arabia two months ago. The missile, which is believed to have been fired by the Houthis, may have been manufactured in Iran, although it is not clear whether they were supplied by a third party.
The report into the civil war in Yemen, which the UN has called the world's worst humanitarian disaster, blames Iran for much of the conflict and could be used by President Donald Trump and the current administration as ammunition for further action against the Islamic Republic.
Both on the campaign trail and in office the president has been deeply critical of the agreement reached under his predecessor Barack Obama, which lifted economic sanctions on Tehran after Iran agreed to end its nuclear program.
The Trump administration has accused the Islamic Republic of failing to adhere to the rules of the deal and has cited its supply of weapons to Yemen as one such violation.
In December the U.S. Ambassador to the UN, Nikki Haley, unveiled short-range ballistic missile debris she said were concrete evidence of illegal Iranian weapons proliferation. Under the 2015 nuclear deal nations are called upon to intervene arms transfers or related material from Iran or Iranian nationals.
The leaked UN report was also critical of the role Saudi Arabia has played in the three-year conflict in Yemen. The report said "measures taken by the Saudi-led coalition in its targeting process to minimize child casualties if any, remain large ineffective."
Yemen has been plagued by sectarian civil war since March 2015 when Shiite Houthi rebels drove the country's president Abd-Rabbu Mansour Hadi into exile and seized the country's capital Sana'a. Shortly afterwards a Saudi-led coalition in Jordan and the UAE intervened against the Iran-backed rebels.
The UN said in a December report that since the conflict began 8,670 people have been killed and 49,960 injured in the conflict. A further seven million are on the brink of famine caused by the war and a break down in water infrastructure has put one million people at risk of being infected with cholera.